NBA Handicapping: Teams that Might be Different after All-Star Break
by Trevor Whenham - 2/19/2014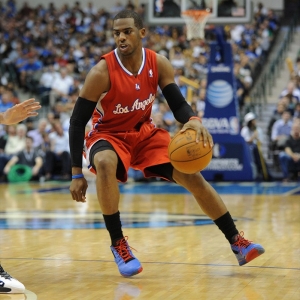 Every year in the NBA we see a handful of teams that perform significantly differently from a betting perspective after the all-star break than they did up to that point. Here are three different squads which, for very different reasons, could all fit into that group this year:
Cleveland Cavaliers: The Cavaliers have been far from a good team this year, but I am at least a little bit bullish about them the rest of the way this year. They have showed a real spark in winning five in a row. Though I obviously don't expect them to run the table, they have a good chance of winning at a higher percentage than they have to this point.
The firing of GM Chris Grant seems to have sent a message to this team, and they are playing much more effectively since the change. Anthony Bennett was on the track to be the biggest bust since Sam Bowie, but in the last five games he has looked like a quite promising rookie — a whole different player. He has double-doubles in two of his last three, and he has an entirely different demeanor. He's going to contribute down the stretch in a way he hasn't at all so far.
Kyrie Irving is obviously talented, and this improved play by his team should be an impetus to get his competitive and leadership instincts fired up further. Remarkably, this team also has playoff aspirations that are realistic in the lousy East. They need to pass both Brooklyn and Charlotte, but neither team is completely overwhelming by any means.
There is an unknown here, though, and it could have an impact on this team in a significant way. There are reports out that Luol Deng is being offered to teams ahead of Thursday's trade deadline because the team doubts their ability to resign the impending unrestricted free agent. The outcome of that scenario could have both positive and negative impacts on the team, and it will need to be considered.
Toronto Raptors: The Raptors have unquestionably been playing at the height of their abilities since the Rudy Gay trade — perhaps even slightly over those abilities. After the all-star break is when hot teams playing better than expected often run into some issues. Games get more intense as contenders scale up for the postseason. The pressure intensifies as the team struggles to maintain their playoff position — and keep home-court advantage in the first round in the case of the Raptors. Talented but underachieving teams that have struggled earlier in the season are starting to find their way and become motivated and tougher.
Add that all together, and it seems quite possible that this team will not be able to perform at the same level that they have over the last couple of months. The Raptors have not just overachieved on the scoreboard but at the betting window as well. They are the second most profitable team in the league behind only Phoenix, and they have covered three more spreads than they have won games.
It seems even more unlikely that they can maintain the hot play against the spread the rest of the way. Either they are going to fall back to earth a bit as I suspect, or bettors and oddsmakers are going to get more effective at assessing the team. Either way, it seems likely that the glory days of betting on the Raptors this year have likely passed.
Los Angeles Clippers: This one isn't very tough to figure out. The Clippers have been hit extremely hard by injuries. Now Chris Paul is finally back in the lineup and looking like he feels pretty good. J.J. Redick is still dealing with injuries, and his immediate future is cloudy, but Matt Barnes has long been back and healthy. This is the closest to a full lineup the team has been at in months, and it comes at the perfect time.
Injuries have been a big factor as to why the team has looked like they have just been treading water this year. The team has been able to use them as an excuse, and, more significantly, it has made it tougher for new coach Doc Rivers to fully implement his systems and get the team playing like he wants them to. Now that can really start to happen.
Combine that with the increased urgency due to the approaching playoffs, and the desire to pass Houston or San Antonio to improve playoff seeding, and you have a team that should be playing at a different level the rest of the way than they have to this point. They have been a reasonably useful betting team already at 31-25 ATS, but they have the real potential to improve on that significantly.
Read more articles by Trevor Whenham