NFL Survivor Pool Picks and Advice: Playoffs
by Matt Severance - 1/2/2014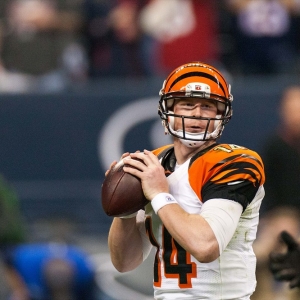 This will be my final survivor pool column of the 2013 NFL season. Hopefully it brought you some success. And I say good riddance, Jim Schwartz, because I'm still peeved that it was the Detroit Lions who cost me in Week 12 -- other than that it's been a successful season, and perhaps you disregarded my advice that week.
If your survivor pool still had multiple players alive after Week 17, there are usually a few ways to go about it. Certainly the easiest is to just call it a season and split the pot. I don't know about you, but I don't like ties and am confident enough in my thoughts to have never accepted that option. I've always gone into the playoffs. Of course, the 12 playoff teams likely have all been used. (Actually I didn't use the Philadelphia Eagles all season.) So obviously in a playoff format all teams are available again. Some pools I've been in have obligated a player to choose one team from wild-card weekend. Then you are saddled with that team the rest of the postseason, so whichever club goes furthest would be deemed the winner. It's taken from the wild-card round because otherwise players would simply take one of the top two seeds come the divisional round.
It used to be that No. 1 or No. 2 seeds always won the Super Bowl, but that has definitely not been the case recently. The last No. 1 seed to win it all was New Orleans in 2009. The last before that was New England in 2003. In the first 12 years of the "home-field era" (post-1974), according to ESPN.com, 10 No. 1 seeds won the Super Bowl. The only No. 6 seeds to win it were the 2005 Steelers and 2010 Packers.
Neither No. 1 even won the conference last year with Atlanta falling to No. 2 San Francisco in the NFC title game and Denver, on an 11-game winning streak, getting shocked at home by Baltimore in the divisional round. The Ravens were a No. 4 seed, the first AFC No. 4 to win it all since the Ravens' first championship in 2000. Frankly, I don't think a No. 1 is going to win it all this year, either, although the Broncos and Seahawks are the favorites.
Here's a quick look at the four wild-card round games.
Kansas City at Indianapolis: I have little read on this game in all honesty. The Colts at times
have not looked very good since losing No. 1 receiver Reggie Wayne in the big win over Denver in Peyton Manning's return to Indy. In fact, I'd say Indy has just one quality win since that injury: 23-7 at Kansas City in Week 16. The Chiefs led that game 7-0 and then did squat, turning the ball over four times. I certainly don't expect that to happen again. The Chiefs, meanwhile, have lost five of seven but have been pretty good on the road. I think it's a testament to how well-coached Kansas City is that it pushed the Chargers to the limit last week without several starters as the Chiefs had nothing to play for. I like them ever so slightly here.
San Diego at Cincinnati: If only the Bengals had home-field advantage. They have looked very strong there, one of three teams in the postseason without a home loss. Cincinnati has blitzed its past five home foes, winning each by at least 14 points. Andy Dalton, however, is a very different player on the road usually. He completes about three percent fewer of his passes and has 13 TDs and 11 picks on the road compared to 20 and 9 at home. I have little doubt the Bengals beat the warm-weather Chargers in the elements on Sunday, but I'm not overly confident at New England next week.
New Orleans at Philadelphia: Speaking of teams and quarterbacks who are night-and-day different at home and away, I give you the Saints and Drew Brees. He completed 73.6 percent of his passes for 27 touchdowns and 3 picks at home compared to 64 percent, 12 TDs and 9 picks on the road. I'd pick the Saints to win the NFC if they were the No. 1 seed, but they have never won a road playoff game, and I don't think that starts Saturday night in very chilly Philly.
San Francisco at Green Bay: The Niners definitely have the Packers' number, winning three straight over Green Bay since the start of last season. San Francisco looks like the best team in the NFL right now on a six-game winning streak. Thus, you can see why it is the only road favorite of wild-card weekend. I also think Aaron Rodgers' return changes absolutely everything in the NFC. Green Bay's only two losses in games Rodgers started -- not counting the Chicago game in which he broke his collarbone -- were close Week 1 at San Francisco and Week 3 at Cincinnati. Rodgers also has Randall Cobb back, and Green Bay finally has a good running game to go with the passing attack. I do worry about Clay Matthews' injury a bit.
I think Cincinnati is the biggest lock to win this weekend (and is the biggest favorite) but would take Green Bay to go the furthest of the eight teams on wild-card weekend. Obviously, I expect the Packers to win Sunday. Maybe the Pack get lucky and the Saints upset the Eagles, forcing New Orleans to head to Seattle and then Green Bay would play at Carolina, an easier task. That said, I think Rodgers and Co. can win in Seattle and get some payback for that memorable Fail Mary loss in Week 3 last season. The Seahawks' air of invincibility at home is gone after a Week 16 loss to Arizona.
Want free NFL Playoff picks? Doc's has you covered. New clients can take advantage of this great offer of $60 in free Doc's Sports members' picks for any handicapper on Doc's Advisory Board. Just check out these guys' pages and see what great work they have done making money for themselves and their clients over the years. Click here for this exclusive $60 picks offer.