NFL Survivor Pool Picks and Expert Advice: Week 17
by Matt Severance - 12/24/2014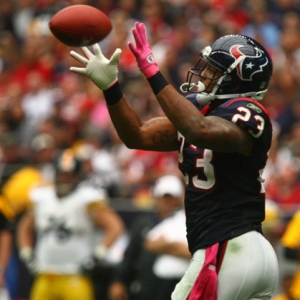 Hope you have found my Survivor Pool advice helpful this season and are about to cash in following Sunday's slate of Week 17 games if you haven't already. Thankfully I am still going in both of mine after losing my fantasy football championship because Bengals receiver A.J. Green decided to have the worst game of his career on Monday night. I already had spent the money! Lesson learned.
I believe I have missed on just one Lock of the Week all season -- one I changed in my pool come Sunday due to an injury -- and have hit on eight Upsets of the Week. Last week my Lock, which I admitted being shaky on, was Miami at home to Minnesota, and the Dolphins pulled a win out of their rear ends. I nailed another upset, with Philadelphia losing at Washington -- told you I didn't trust Mark Sanchez -- to see the Eagles eliminated from the playoffs with the Cowboys' win Sunday.
I will write a Survivor Pool story for Week 1 of the playoffs for those of you who might start a new one or perhaps carry over any ties into the playoffs instead of splitting the pot. Obviously the key in Week 17 is to absolutely steer clear of teams with nothing to play for. Make sure to note kickoff times because some early results could influence what teams do in later kickoffs. Also stay away from those clubs playing their final game under a lame-duck coach. Or those where the front office wants to lose to improve draft position. As you will see, I heavily favor home teams this week.
Lock of the Week
Houston vs. Jacksonville: I like Denver and Baltimore much more this week as Locks, but I'm sure both have been used if you are still alive. The Texans kickoff at 1 p.m. at home against Jacksonville. While I'm terrified to put my faith in Case Keenum, I think J.J. Watt and the Houston defense will do enough to win this game comfortably. Houston has to win to make the playoffs but needs losses by the Ravens and Chargers -- both of their games do kick at the same time.
Extremely Confident
Denver vs. Oakland: The Raiders actually might be respectable next season. Derek Carr looks like a keeper, and if Oakland can get, say, Alabama receiver Amari Cooper in the draft then the team really has the beginnings of something. Especially if Jim Harbaugh is the coach. That said, no way the Broncos, even as mortal as Peyton Manning has looked of late, lose at home with a chance to clinch the No. 2 seed.
Baltimore vs. Cleveland: I think Ravens get in the playoffs as they will beat Cleveland, which may have to give undrafted rookie QB Connor Shaw the start. Baltimore then needs San Diego to lose in Kansas City and I think that happens. If Shaw starts -- Johnny Manziel is out and Brian Hoyer very questionable -- I'd put a few dollars down on a Baltimore shutout.
Green Bay vs. Detroit: The winner is the NFC North champion and probably the No. 2 seed in the conference. The Lions have a great defense, but Matthew Stafford hasn't looked good the past few weeks. Green Bay has been just about invincible at home this season and hasn't lost a home game to the Lions since I just turned the legal drinking age. Ah, 21.
Seattle vs. St. Louis: No chance the Seahawks blow a home game with the chance to clinch the No. 1 overall seed. Plus, they are just crushing people during this five-game winning streak.
Equally Unconfident
Minnesota vs. Chicago: Never been so happy to have a Bears season over. I don't understand why Coach Marc Trestman isn't playing David Fales over Jay Cutler, however. What's the point of putting Cutler out there? You know what he is. All he can do is get hurt. Trestman better be fired on Monday. The Vikings aren't that far from being perhaps a .500 team to end the year (6-9 but several very close losses) yet they have nowhere near the talent of the Bears. That's called coaching. But I'm not bitter.
Indianapolis at Tennessee: I didn't want to take all home teams this week, so this is one of two road choices. The Colts have squat to play for, but Coach Bruce Arians says all his healthy starters will play. Tennessee wants to lose so it can pick at worst No. 2 and perhaps No. 1 if Tampa beats New Orleans.
Kansas City vs. San Diego: Amazing comeback by the Chargers last week in San Francisco, but I don't trust them in cold weather -- plus Philip Rivers is playing through a major back injury and will be without his top runner and receiver.
Atlanta vs. Carolina: The winner takes the NFC South title with seven overall victories and the No. 4 seed in the NFC while a good team like a Philadelphia stays home. The Falcons, my choice here, then would host an 11-win team in the wild-card round. That doesn't seem right.
New England vs. Buffalo: This nearly went into my Upset of the Week pile. Denver's loss on Monday clinched the No. 1 seed for the Patriots. There's no reason to play anyone who matters here. But getting relevant information out of Bill Belichick is about as likely as me stealing Gisele from Tom Brady ("so you're telling me there's a chance!"). Maybe the Pats want to finish unbeaten at home and not enter the playoffs off a loss.
San Francisco vs. Arizona: The 49ers 100 percent don't give a hoot about this one and can't wait until Monday when they are rid of Jim Harbaugh. That said, I don't see rookie QB Logan Thomas doing anything for the Cardinals. The team would have been better off calling Brett Favre or Kurt Warner for this game. Arizona probably expects Seattle to beat St. Louis -- kickoff is at same time -- so the Cards could play half-speed as well. They are going to be the No. 5 seed.
Pittsburgh vs. Cincinnati: The winner takes the AFC North and plays at home next weekend, probably against Baltimore, while the loser is the No. 5 seed and heads to Indianapolis. Oh, and #*(#&*$#&& you A.J. Green!
Upset of the Week
Washington vs. Dallas: The Redskins were good to me last week, so I'm sticking with them. Cowboys coach Jason Garrett says his starters will play even though Dallas is all but locked into the No. 3 seed. I don't buy it. If I'm Garrett, I'm giving Tony Romo and DeMarco Murray the game off to rest up for a wild-card weekend matchup vs. probably Detroit.
Yawn!
New Orleans at Tampa Bay: I thought the Saints would win the NFC South, which was wrong as I never thought they would lose four straight games at home. This will be the ultimate "who gives a s**t!" game. Saints will be totally flat after being eliminated, while the Bucs get the No. 1 overall pick with a loss. If I'm Tampa coach Lovie Smith, I bench QBs Josh McCown and Mike Glennon and play someone like bust defensive tackle Da'Quan Bowers under center to assure a loss. How great would that be? Knowing Lovie as I do being a former Bears coach, he will screw this up and win.
Miami vs. NY Jets: For some reason, Fins owner Stephen Ross already has said Coach Joe Philbin is staying. He's a huge Michigan donor, so does he already know Harbaugh is headed to Ann Arbor? Otherwise Ross would want him. The Fins have nothing to play for, while the Jets might want to send Coach Rex Ryan out a winner.
NY Giants vs. Philadelphia: The Eagles' tanks will be on empty after being eliminated last week. The Giants have won three straight, all by double digits, to possibly save Coach Tom Coughlin's job. New York receiver Odell Beckham Jr. clinches the Offensive Rookie of the Year Award with another big game here.