NHL Hockey Odds and Picks: Scouting the Week Ahead
by Alan Matthews - 11/3/2014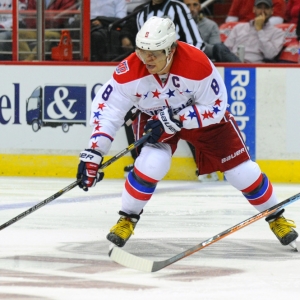 Playing at home has an actual schematic advantage in the NHL because the home team gets to make the final line change (after a stoppage of play), and thus the head coach can get the best matchups possible on the ice. Still, it shouldn't make that much of a difference, and that's what I can't figure out about the reigning Stanley Cup champion Los Angeles Kings.
They are 6-1 at home, including an active six-game winning streak at Staples Center. However, the Kings have yet to record a regulation road win. After winning that sixth straight at home on Oct. 26, the Kings began a five-game road trip. They are 0-4, falling in Philadelphia, Pittsburgh, Detroit and Carolina. So the team likely will be thrilled that the trip ends Tuesday in Dallas. Carolina and Edmonton, two of the NHL's worst teams, are the only other clubs without a regulation road win. L.A. is still a +500 second favorite in the Western Conference at Bovada, behind only Chicago (+400).
Injury Report
Tough blow for the Edmonton Oilers as they last thing they can afford is to lose one of their best players while sitting at the bottom of the Western Conference. However, forward Taylor Hall, the top overall pick in the 2010 draft, is going to miss 2-4 weeks with an MCL sprain. He was put on injured reserve Monday after suffering the injury in Saturday's loss to Vancouver. Hall leads the Oilers in scoring with six goals and 10 points in 11 games, and his 27 goals and 80 points led Edmonton last season. To add insult to injury, Oilers defenseman Andrew Ference will miss the next three games. He's not hurt but suspended for an illegal check in that Canucks game. Ference averages a bit more than 18 minutes of ice time per game.
Rangers captain Ryan McDonagh will miss 3-4 weeks with a separated shoulder. McDonagh missed the final five regular-season games last year when his left shoulder was separated on a hit by Vancouver's Alex Burrows. He hurt the same shoulder when he was hit by Winnipeg's Evander Kane on Saturday. McDonagh has three assists. The Rangers are really thin on defense. Dan Boyle is still out while recovering from a broken hand. John Moore is serving a five-game suspension. The news is better regarding forward Derek Stepan. He fractured his left fibula on Sept. 24 and was expected to miss 4-6 weeks but looks on track to return this week as Stepan has been cleared for contact.
Blues center Paul Stastny had his first full-contact skate with the team on Monday morning off a shoulder injury. Coach Kevin Hitchcock said if Stastny came through OK, he could be playing later in the week. Stastny hasn't played since Oct. 18. Hitchcock is pondering moving captain David Backes to right wing when Stastny returns. Backes was the center on a line with T.J. Oshie and Patrik Berglund before Stastny was injured, but the coach wants a line of Alexander Steen, Stastny and Backes.
Toronto will be without right wing Joffrey Lupul for three weeks with a broken hand. He has two goals and an assist in nine games this season
This Week's Games to Watch
Chicago at Montreal, Tuesday: The Hawks make their only visit to the hockey hotbed of Montreal on Tuesday night, and this could easily be a Stanley Cup Finals preview, although both teams are scuffling a bit at the moment. The Habs have lost two straight, and only Carey Price standing on his head last Tuesday in Calgary kept last week from being winless. Montreal has been outshot 104-64 in its last three games. The Blackhawks arrive in Montreal off losses at Toronto and home to Winnipeg. Chicago is having trouble scoring. In 12 games, the Blackhawks have scored two or fewer goals in nine of them, going 3-5-1 in those games. It's usually not been a lack of shots that's the problem. Chicago had 80 combined vs. the Leafs and Jets. The Hawks are -125 favorites at BookMaker for this one.
Calgary at Washington, Tuesday: The Capitals have been a disappointment under new coach Barry Trotz and enter this one on a four-game skid, allowing at least four goals in each. The Caps blew a two-goal home lead against a terrible Arizona team on Sunday night and lost 6-5 to a team with the fewest goals in the Western Conference. The Coyotes, wrapping up their four-game road trip, had been outscored 12-4 in the first three games. Trotz lit into his team in a closed-door locker room afterward. "That behavior has to change or we have to change people, it's plain and simple," he said. "Ice time, look at different people in different situations. To me it's absolutely unacceptable. They have to fix their behavior. It's my job to fix the behavior. I don't like the behavior. If they're not going to fix it internally, individually, then I'll make sure I fix it." The Flames were supposed to be one of the NHL's worst teams but have 16 points. They trashed Montreal on Sunday night, 6-2, to begin a five-game road trip. Washington is a -145 favorite.
Pittsburgh at Minnesota, Tuesday: The only team that's unbeaten at home in regulation is Minnesota, which is 5-for-5 at the Xcel Energy Center. However, that Wild league-leading defense will be severely tested on Tuesday when the high-flying Penguins and their No. 1 offense visit town. The Penguins have won four straight, the margin of victory over each by three goals or more. Pittsburgh is averaging a jaw-dropping 4.1 goals per game. What decade is this? Netminder Marc-Andre Fleury was the NHL's Third Star last week after going 3-0 with a 1.00 GAA. Fleury is currently tied with Minnesota's Darcy Kuemper for the league lead with three shutouts. The Wild are -115 favorites.
NY Islanders at Anaheim, Wednesday, and at L.A. Kings, Thursday: Incredibly tough back-to-back for the Isles. With all due respect to the Penguins, the Ducks look like the NHL's best team right now. They are +1000 to win the Cup at Bovada along with Boston, L.A., Minnesota, Pittsburgh and Tampa Bay. Anaheim, which leads the league with 20 points, just completed a tough four-game road trip with three wins, each victory by a different goalie. Star Corey Perry was the NHL's First Star of October and he's atop the goal-scoring list with 11. Anaheim has lost just once at home, ditto for the Kings.
Doc's Sports is offering free NHL picks to new clients. You can get free hockey picks by clicking the following link. No credit card is needed and there is no salesman to deal with. You try the picks, and if you like what we offer then you will be able to purchase one of our fairly-priced hockey betting packages. Click here to get your $60 in free picks. Also, for a limited time get three hockey handicappers for the price of one! Click here for our 3-for-1 NHL picks offer.
Read more articles by Alan Matthews