2016 NBA Championship Futures Odds with Expert Betting Predictions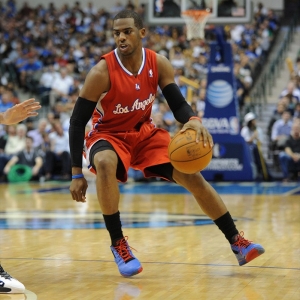 Steph Curry has his title. The Warriors deserved it - they were the best team from the first game of the regular season to the last game of the playoffs. That's all in the past now, though,. What we can start to focus on now is who is going to win the next title. Thankfully, oddsmakers were very quick to post odds, so we can look at where the value might be at this ridiculously early point. Here's a look at the odds that Bovada has posted:
Cleveland Cavaliers (3/1): The price is low, but it's hard to argue with the Cavs being favored. Kevin Love missed three rounds, Kyrie Irving was out with a knee injury, and the roster lacked depth yet they came within two wins of a title. With a healthier starting lineup and a better bench, this team will be tough to beat. They have the luxury of a longer offseason this year to get on track and build what they need. There is a stunning amount of uncertainty because of the number of free agents and potential free agents, but they are the team to beat.
Golden State Warriors (5/1): The Warriors aren't going anywhere. The core will be intact as long as they can keep Draymond Green in place. David Lee will likely be traded, and that can provide some options. With Curry, Kerr and the rest this team will be legitimate. There are a couple of reasons to be concerned, though. First, they were remarkably healthy this year, and they can't be sure that that will happen again - it didn't for any of their rivals this year. Second, they had an easier path through the West than anyone could have imagined. Circumstance were kind but may not be again. Add it all up and there is no value here.
Oklahoma City Thunder (7/1): Do you trust Kevin Durant's health? Can he and Russell Westbrook coexist again now that Westbrook has had a big taste of being No. 1? How smoothly will Billy Donovan transition from college to the pros? There are a lot of questions here. The coaching can't be any worse than it has been, though, and injuries can't be more of a factor than they were. This is definitely a team to watch.
Chicago Bulls (10/1): Can Derrick Rose play a full year at full health? Can Fred Hoiberg shift from college to the pros quickly and effectively? There is absolutely no reason that this team shouldn't be the second-best team in the East. But is that good enough to be relevant?
L.A. Clippers (10/1): Is Doc Rivers still in charge of building this roster? As long as that is the case then there is no good reason to have any faith in this team as a top-level contender. His roster is a mess, and he seems to recognize that much less than most.
San Antonio Spurs (10/1): The concern would be that this core is too old. That has been the concern for at least two years, though - and they have a title in that time. You can't count this squad out until they aren't a squad anymore - or at least until Gregg Popovich isn't coaching them. The price is fair.
Houston Rockets (18/1): Any team built around Dwight Howard is a team I can't have faith in. He's no champion in the eyes of anyone other than himself. Pass.
Miami Heat (33/1): With a healthy Chris Bosh and this roster together from the start of the season this team still isn't good enough to win a fair fight in the East, but they will be able to make some noise. The price is about right, and value seekers should take a look.
New Orleans Pelicans (33/1): It's too soon for this team. If they were in the East it might be a different story, but they aren't that lucky. Anthony Davis is the real deal, though, and a strong team is being built around him. The coaching upgrade is massive and much-needed, and the impact will be significant. Could be intriguing for long shot hunters.
Boston Celtics (50/1): It's way too early for this team, but I am on the bandwagon long term. They have the best young coach in the league, the patience to build the right team for him, and the courage to do what is right - like trading Rondo away. Betting on them here wouldn't make much sense, but I'd sure buy their stock if I could.
Get free picks from any of Doc's Sports Advisory Board of expert handicappers - and with no obligation or credit card. You can use these free picks for any sport, and you will never deal with a salesman. Click here for your free Doc's Sports picks.
Read more articles by Trevor Whenham