MLB Betting Advice: Under-the-Radar Teams to Wager on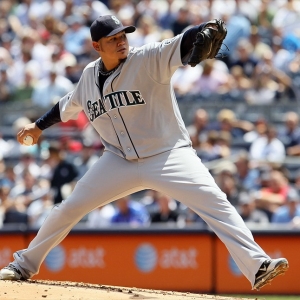 Gauging value is critical to success in baseball betting. It isn't enough to know which are the best teams and who are the best pitchers. Baseball is one of the few sports that doesn't have a spread to compete with. Which means that risk-management and bankroll discipline are crucial for any wannabe summer profiteer.
That means that you have to be able to find value playing on teams that other people either aren't paying attention to or don't want to wager on. The starting pitchers are the main driving force behind the daily moneylines. And that means that sharp bettors need to be willing to throw their lot in with some pretty mediocre arms or some feeble lineups if they want to consistently beat the books.
Here are four teams that have been very much under the radar over the last several weeks. But this quartet has been dynamite at the window, and they have been among the most profitable teams in baseball through the second half of May.
No one has wanted to bet on these teams this year. But I expect that to change very quickly:
Minnesota Twins (28-18, +1590 profit)
Absolutely no one has noticed that the Twins are one of the hottest teams in baseball and are neck-and-neck with Kansas City in the American League Central right now. Minnesota has gone 19-6 in its last 25 games, and they have been the most profitable team in baseball through the first quarter of the season.
No one wants to bet on the Twins! And who can blame them? The lineup is Joe Mauer, a past-his-prime Torii Hunter, and a bunch of nobodies. Retreads like Mike Pelfrey, Ricky Nolasco and Phil Hughes anchor their starting pitching staff. But the Twins have been feisty. And clutch, posting a .300 average this year with runners in scoring position. That's helped them become the sixth-best scoring team in the league despite just a .254 team average and a lineup in the bottom half of the league in OPS and home runs.
Can the Twins keep this rate up? It is doubtful. But they've only been favored once in their last 19 games. So even if they can't play .500 ball the rest of the season - which would leave them with 86 wins, their highest total since 2010 - backers can still cash in on this undiscovered underdog gem.
Seattle Mariners (23-23, -370)
The Mariners had been one of the biggest disappointments in baseball through the first six weeks of the season. This team was projected as one of the division favorites yet bumbled its way to an 11-17 start to the season. They couldn't hit, and they were in last place in the worst division in the Majors.
But Seattle has been picking up some serious steam the last several weeks, winning 12 of their last 18 games and winning three of their last four series, with two splits. That includes a tricky eastern road swing with long flights and travel to Baltimore, Toronto and Tampa Bay. Seattle swept the Rays to end the trip and is 5-1 in their last six games.
Nelson Cruz and Felix Hernandez have dominated from their respective positions and have absolutely carried the Mariners over the last month. Cruz is hitting .341 and leads the American League in home runs and runs batted in. Hernandez has gone 8-1 in his 10 starts with a 1.91 ERA and an explosive 4.7-to-1 strikeout-to-walk ratio. The good news for Seattle is that Kyle Seager is starting to get things going and All-Star second basemen Robinson Cano (.251 batting average) hasn't gotten hot yet. So there's still plenty of upside in the lineup.
Eleven of Seattle's next 13 series leading into the All-Star Break will be played on the West Coast. They are starting an 11-game homestand, and 19 of their next 27 games will be played in the Emerald City. Despite their slow start - and Houston's improbable 30-18 record - the Mariners are just six games back in the West. This next month offers a great chance to close that gap.
Texas Rangers (23-24, +710)
Injuries absolutely crushed the Rangers' 2014 season. And after losing three starting pitchers and several key bats early in the spring, it looked like the same fate would befall this group this year. However, Texas has won eight of its last 10 games, and they are currently the sixth-most-profitable team in the Majors this year despite a weak 23-24 record. The Rangers are the only team in the league that has shown a profit but is below .500.
The return of Mitch Moreland has been a big reason for Texas' turnaround. He missed two weeks due to an elbow injury but has been hitting a robust .304 this year as the team's primary designated hitter. He can also fill in at first base and left field as well and can expect his DH at-bats to decline with Josh Hamilton now on the roster.
Texas is a valuable team because their pitching staff stinks. They are in the bottom five in the league in team ERA, WHIP and strikeouts as well as No. 20 in quality starts. As a result, they are often posted as an underdog, and sharp bettors have been cleaning up on big numbers. They've only been favored three times since April 23 (33 games) and have only been the chalk twice in the month of May.
Pittsburgh Pirates (24-22, -160)
After two straight watershed years for this moribund franchise the Pirates have been mired in a season-long slump through 2015. They've spent most of the season as a distant third-place in the National League Central, trailing the juggernaut Cardinals and the resurgent Cubs.
However, Pittsburgh is showing some signs of life. They have won six straight games and have crept above .500 and within striking distance of the Cubs for second place. Andrew McCutchen has shaken off an ice-cold and injury-riddled start to the season and is leading the charge. He entered May hitting just .194. But he's turned it on since, posting a .315/.402/.554 slash line through the month of May. As he goes, so goes the Bucs.
Pittsburgh's outstanding starting pitching has held up its end of the bargain. They have the second-best team ERA in baseball (3.01) and are in the Top 10 in WHIP, strikeouts and quality starts. A.J. Burnett is an early Cy Young candidate, and the staff is recovering from the offseason loss of veteran catcher Russell Martin.
A key for the Pirates will be surviving their current road trip. They play seven games on the West Coast (four against San Diego followed by three against San Francisco) and then have to travel back East to wrap up a 10-game jaunt with three games in Atlanta. If the Pirates can play .500 ball on that trip it would be a victory. And they will be rewarded with 24 of their next 32 games at home, taking them into the All-Star Break in mid-July.
Robert Ferringo is a professional handicapper and one of the best long-term sports investors in the country. His clients have earned nearly $60,000 in all sports profit over the last five years and have more than doubled their bankrolls dating back to last August. Robert has posted five of seven winning MLB seasons and you can get his daily baseball predictions exclusively at Doc's Sports.
Read more articles by Robert Ferringo