MLB Handicapping: Staying Ahead of the Oddsmakers for Early-Season Profit
by Jason Sharpe - 4/15/2015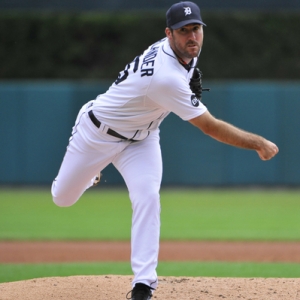 The main reason I have been able to live in Las Vegas as a successful professional sports bettor the past eight years is because I am always working on my craft and trying to improve as a handicapper. The best way to learn what you're good or bad at is to keep daily records on all of your bets. I will also jot down notes on my thought process when it comes to handicapping, and I will go back and study these notes and review my past records as well. By doing this I've noticed that I usually see my best results during the early parts of a sports season.

Free $60 in Member MLB Picks No Obligation Click Here
I've won at an incredible rate the past three years in college football as I have hit nearly 70 percent of my plays the first three weeks of the CFB season. I started off this year in the NBA with a 9-1 record and also went 5-0 to begin the year in the NHL. Overall I have won early in the season in all of the five sports that I am involved with here at Doc's Sports. However, the sport where I've had my most early-season betting success has been with Major League Baseball. From the start of the 2013 calendar year, the two most profitable months I have had have come in April 2013 and April 2014 as I've won over $8,000 combined betting on baseball during those two months. It's looking like it will be another fantastic start to this baseball season as well as I'm off to a 8-3 start so far to begin the 2015 MLB year.
The reason I've been able to do so well at the beginning of the baseball year is because the betting market is at its weakest during this time of the season. This is when most bettors are using the least-reliable information that they will use all year as they're focusing mainly on last year's stats. There's no sport that relies on statistics more than MLB, and that has become even important in the last few years. The days of batting average and ERA being used in baseball handicapping are long gone and have been replaced by much better statistical information like FIP, BABIP and DER, to name just a few of them. There is so much information out there nowadays that it can also work against you as a handicapper as trying to use all of it can become information overload. I ran into this problem a few years ago and have since simplified my approach with baseball handicapping, and overall I've seen much better results because of this.

Here's a brief explanation on what I do that's helped me win at a very high rate during the first few months of the baseball season:

--In order to simplify things I begin my handicapping process by asking myself a simple question: "what information/statistic can I use that contradicts what everyone else is currently using when they're handicapping these games?" Keep in mind that you're going up against a lot of the computer math model guys these days when it comes to handicapping sports, so look for areas that these computer models are at their weakest.

All handicappers have to work with at the beginning of a sports season are the previous stats from years past from the players and teams. Handicappers take this old information from season's past and place way too much of an emphasis on it. Don't get me wrong; this information is an excellent starting point and it also has to be factored into the equation, but it's also where the flaw is in the baseball betting markets today.

--The next question is: "what am I actually looking for about a player or a team that looks like it could lead to them now putting up different levels of statistics going forward?" Or in other terms once again "is there something that contradicts what they've done in the past?" Hopefully this doesn't sound too complicated, but let me explain this a little more in-depth.

No one player affects his team's performance on the field in sports more than a starting pitcher does in MLB. With this being the case, the starting pitcher is where I first want to look to try and find "contradicting information" early in the MLB season. You want to find an area where the newest information on a pitcher is information that is fairly reliable early in the year and is not just pure randomness. With that being the case, I want to look at the stats that take the smallest amount of sample sizes to get to a "stabilization point" or stats we can start to trust as being an accurate gauge on where this player is currently at skill-wise. The starting pitching statistic that needs the lowest sample size happens to be with strikeout rates. On average it takes 70 batters faced for a pitcher before we can start to rely on his strikeout numbers to "stabilize". Strikeouts have proven to be one key indicator on a pitcher's success as the more strikeouts thrown by a pitcher means the less balls hit into play, and the less balls put into play means the less luck involved with them dropping in for hits or having to rely on your defense also. Simply put, guys with more strikeouts usually have lower ERAs overall.

What you do next is the entire key when it comes to using this new information correctly. You want to compare this year's strikeout numbers to last year's and then look for the bigger differences good or bad and go from there. You then start to dig into these guys that you have found with the largest differences and you try and research why they are producing such different results so far this season. Is there a reason for this? Was it a change in their mechanics during the offseason or a change in velocity so far. Is it a new pitching coach or a new team he's on now, an injury, etc... Whatever it is, it's up to you to try and figure out if what you are seeing now is a legitimate or it's just due to randomness.

Let me add that I don't just focus on strikeouts and then base everything off of this and then make a bet. This is just the first of a few different things that I will look at. It's not just about strikeouts but instead it's all about finding better information over the guy who is still using the old information with last year's stats. There are lots of things one can look for, but early in the season I feel it's best to be focused on the starting pitcher because they affect the game the most.

Okay to sum this up: The main reason early-season MLB is so easy to beat is because the other MLB bettors place way too much of an emphasis on previous season stats. A handicapper using better information and who is proactive can find an edge in the betting market. The best place to start with in baseball is to 1) focus on starting pitchers who are showing a difference in their early-season strikeout numbers from past year(s) and then 2) research if there appears to be a legitimate reason for the sudden change from the past stats (new team, throws harder, new mechanics, injured, etc) and 3) if it looks to be information that you can trust now over his old past stats (and keep in mind you should lean to be careful here not to force this). After this you should begin now to look to play on this improved pitcher or to bet against a pitcher who is now worse in this regard.

There are other filters that you can add into your overall process of handicapping, but try and base it off the fact when you make an early-season wager it's due entirely to the fact you feel strongly that you've discovered someone who has either improved or regressed overall. The MLB betting market moves slow, so be proactive early in the season and you can win big! And if you don't have time to do the research on your own then I am always here to help, and I offer lots of different MLB packages that are affordable for any type of bettor.Click here for my Insider's Page for current streaks and results.Click here to purchase my MLB picks. Click here for a $60 credit that you can use for two days of my member's service for free (new clients only).

Good luck,

Jason Sharpe