NBA Handicapping: How to Bet the No. 1 Seeds During the Stretch Run
by Trevor Whenham - 3/26/2015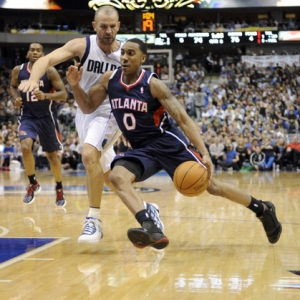 The Golden State Warriors have clinched their division - the first time they have won it since 1976. The Atlanta Hawks have clinched theirs, too. Both squads have an eight-game lead in their conference, so it will be no time at all before they have mathematically wrapped up what is already theirs - conference titles and home-court advantage through the first three rounds of the playoffs. The Warriors have 11 games left, and the Hawks have a dozen. Both teams have been great all year - though Atlanta has faltered lately. With nothing left to play for until the playoffs start, what can we expect the rest of the way in the regular season? And what opportunities does this present for bettors? Here are four factors to ponder when considering those questions:
Health at a premium: You don't win trophies for having the best regular season. You don't get anything that matters for that distinction. What matters to these teams most of all isn't what their record is in the regular season now that they have clinched. It is that they are ready to play their best basketball in the first playoff game and in each game after that. Atlanta is a little banged up, and it's showing in their recent play. They can afford to take the foot off the gas a little bit and get right, and it seems reasonable that they will do so. You can be sure, though, that they won't slack of right to the end of the season. They will want to make sure that they are tuned up and sharp for the playoffs, so if (and when) they do let up and get healthy then they will get back on track for the last couple of games of the year. For the Warriors, Klay Thompson has missed games lately with an ankle issue, and you can be sure that they will do whatever it takes to be sure he is ready to go in the postseason.
Coaches are both intense: Mike Budenholzer is in his second year with the Hawks. Steve Kerr is, incredibly, just a first-year head coach. Both guys have radically transformed the cultures of their teams, and both play a massive role in where there teams are right now. The success of both guys is no fluke. They have very strong ideas about how a team is supposed to be run and what the roles and responsibilities of players are in that success. They have both shown a lot of respect for the players and their health. They are both going to do a very good job of getting their team ready, and they certainly aren't going to let their teams lose focus or discipline. In lesser coaching hands these teams would likely be in worse shape until the end of the season than they will be with these guys.
MVP for Curry: Steph Curry should be the MVP in my mind, and with all due respect to James Harden and Russell Westbrook it shouldn't be particularly close. If Harden or Westbrook were to really explode down the stretch, though, while Curry faltered, the race could tighten up. The Warriors are not about individual accolades, but a Curry MVP award would be another level of recognition for this team and the season they had. The Warriors wouldn't want to throw away their playoff hopes in search of the MVP, but you can be sure that within reason they will do everything they can to make sure that the hardware comes home. That makes it more likely that Golden State will play hard down the stretch than Atlanta will.
Golden State home record: The Warriors are a ridiculous 34-2 at home. If they were to finish out the season with two losses they can't set an NBA record, but that would still be the second-best home record in NBA history. Again, that doesn't mean anything, and it wouldn't be worth hurting your playoff chances over, but finishing out the season on a strong note at home and rewarding the fans for their support would, at least, be a secondary priority for this squad. That will provide some added momentum for them as they head down the stretch. For Atlanta the incentive isn't the same - they have a very solid 30-5 home mark, but they could go just 3-3 the rest of the way at home and still ensure the best record in the Eastern Conference at home. It won't be a driving factor for them, in other words.
Read more articles by Trevor Whenham