NBA Season Win Totals Odds Posted and Other Interesting Props
by Alan Harris - 9/29/2015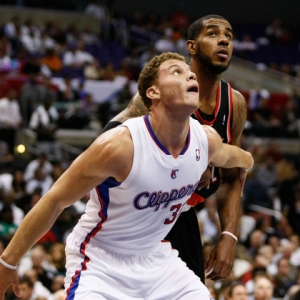 With NBA training camps opening this week and the start of the season right around the corner, let's take a look at the season win totals that were released by our friends over at the Westgate Las Vegas in addition to a few props that we have found at various offshore sports books. Be sure to check out my page in the next few weeks as I will have a few of these totals listed as Free Plays with the MLB season now coming to a close. Teams are listed by win total, highest to lowest.
Golden St. Warriors 60.5
Free $60 in Member NBA Picks No Obligation Click Here
San Antonio Spurs 58.5
Oklahoma City Thunder 57.5
Cleveland Cavaliers 56.5
Los Angeles Clippers 56.5
Houston Rockets 54.5
Memphis Grizzlies 50.5
Atlanta Hawks 49.5
Chicago Bulls 49.5
New Orleans Pelicans 47.5
Washington Wizards 45.5
Miami Heat 45.5
Toronto Raptors 45.5
Milwaukee Bucks 43.5
Boston Celtics 42.5
Indiana Pacers 42.5
Utah Jazz 40.5
Dallas Mavericks 38.5
Phoenix Suns 36.5
Detroit Pistons 33.5
Orlando Magic 32.5
Charlotte Hornets 32.5
New York Knicks 31.5
Sacramento Kings 30.5
Los Angeles Lakers 29.5
Brooklyn Nets 28.5
Portland Trailblazers 26.5
Denver Nuggets 26.5
Minnesota Timberwolves 25.5
Philadelphia 76ers 21.5
A quick look at these win totals and you can see the dominance that is expected by the Western Conference as they have the top three teams and six of the top seven on the list. Once again bringing up the rear are the lowly Philadelphia 76ers and Minnesota Timberwolves, who have both been at or near the bottom of the standings over the past few years. Note the huge changes for a few of the teams after what went on in the offseason, especially the win total for the Blazers, who finished fourth in the West last year but are now projected to win just 26.5 games because of the loss of LaMarcus Aldridge, who is now with the Spurs.
Here are a few of the more interesting props that are out there for the 2015/16 NBA season along with the book that has the prop available.
Which state will the NBA Champion come from? (Ladbrokes)
All Others: 4/6
California 3/1
Texas 7/2
Florida 25/1
New York 125/1
Which division will the NBA Champion come from? (888sport)
Central 7/4
Southwest 13/5
Pacific 11/4
Northwest 15/2
Southeast 12/1
Atlantic 28/1
Will any rookie play in the All-Star Game? (Ladbrokes)
Yes 1/10
No 5/1
Odds to win Rookie of the Year (Top 15, Paddy Power)
Emmanuel Mudiay (Nuggets) 3/1
Jahlil Okafor (76ers) 3/1
D'Angelo Russell (Lakers) 7/2
Karl-Anthony Towns (Timberwolves) 6/1
Myles Turner (Pacers) 9/1
Stanley Johnson (Pistons) 11/1
Justice Winslow (Heat) 12/1
Mario Hezonja (Magic) 14/1
Kristaps Porzingas (Knicks) 17/1
Frank Kaminsky (Hornets) 20/1
Jerian Grant (Knicks) 22/1
Devin Booker (Suns) 35/1
Willie Cauley-Stein (Kings) 35/1
Terry Rozier (Celtics) 50/1
Trey Lyles (Jazz) 60/1
Odds to win MVP (Top 15, Paddy Power)
LeBron James (Cavaliers) 3/1
Stephen Curry (Warriors) 11/2
Kevin Durant (Thunder) 13/2
Anthony Davis (Pelicans) 4/1
James Harden (Rockets) 5/1
Russell Westbrook (Thunder) 11/1
Blake Griffin (Clippers) 14/1
Chris Paul (Clippers) 22/1
LaMarcus Aldridge (Spurs) 22/1
Paul George (Pacers) 45/1
Carmelo Anthony (Knicks) 50/1
Kawhi Leonard (Spurs) 50/1
Derrick Rose (Bulls) 50/1
John Wall (Wizards) 50/1
Kyrie Irving (Cavaliers) 80/1
Remember, the NBA season tips off Tuesday, Oct. 27, 2015! I was one of the top NBA cappers in the country last season and have turned a profit on the NBA hardwood in four of the last five seasons. Be sure to check my page daily for packages as well as Free Plays in both the NBA and NHL. Check out my Insider's Page here.