NHL Betting and Handicapping: Home and Road Differentials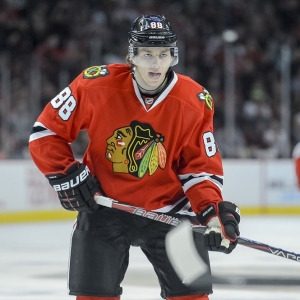 Winning games at home in the NHL isn't that tough - relatively. Even underwhelming teams can do it. The L.A. Kings last year didn't make the playoffs, yet only three teams in the Western Conference won more than the 25 games at home that they did. What killed the Kings, and so many other underachieving or just plain lousy teams, though, is their performance on the road.
Great teams can win wherever they play. The Rangers, who won the President's Trophy for best record in the league last year, actually won three more games on the road than at home. Only two of the 16 teams that made the playoffs last year failed to win at least 20 road games, and even those two were comfortably above .500.
It's not a precise science, then, but it only makes sense that teams that are about as strong on the road as they are at home are more likely to be successful - and perhaps worth betting on - than those with a big gap between home and road performance. To help you out on that front, here are the five teams in the league with the biggest gap between home and road performance so far this season:
Chicago Blackhawks (10-3-1 home, 5-6-3 road): The Blackhawks are the defending champions, but they aren't going to be able to repeat if they keep playing like this away from home. You can technically win the Stanley Cup without winning a road game, but you certainly don't want to count on it. What's most surprising about their road performance this year is that last season they had 24 wins both at home and on the road. They have three overtime losses in their last six road games, so luck - or the recent absence of it - has been a factor. This team has been so solid at home that they are sure to get better on the road - something we can't be as certain of with others on this list.
Minnesota Wild (10-3-1 home, 4-4-4 road): Last year the Wild had more wins on the road than at home, so we know that they should be better away from home than they are right now. They are even worse than Chicago has been in overtime on the road - just one win in five tries. They have played only one overtime game at home, so it's hard to tell right now if it is just bad luck or if they just aren't built for overtime success right now. They obviously need to improve on the road. However, like Chicago, the good news for them is that the Pacific Division is really lousy, so the Central is likely not only to provide the standard three playoff teams but also likely the two wild card squads. That provides a bit of a margin for error.
Anaheim Ducks (8-4-4 home, 3-8-1 road): This is a slightly different story. The Ducks, for a variety of reasons, got off to a horrific start - winners of just one game in their first 10 games, which encompassed the whole month of October. Six of those games were on the road, and they lost all of them. Since then they have been climbing out of the hole they dug themselves. They have gone a much more respectable 3-3 on the road since. Seven of their next nine games are on the road, so we will have a much better sense by the end of December whether the start was just a slump or whether the issues are real. The team was 25-12-4 on the road last year, so they should be able to improve.
Edmonton Oilers (7-5-1 home, 4-10-1 road): You really can hardly judge the Oilers right now. The loss of Connor McDavid for the long term was a crushing blow. There have been a few bright spots - the top lines have developed some good chemistry in spots. They are defensively still a mess, though, and the goaltending isn't yet up to standard. They have a new front office regime in place, and a new coaching staff, and they knew it was going to be a process. It was the hope that they would be further along than they are now, but a fragile young team losing their best player hurts. Look for a trade or two and, they hope, a brighter future. For now, though, things could continue to be bleak.
Calgary Flames (8-5 home, 3-9-2 road): The Flames won on Tuesday night to move out of the cellar of the league. They are not a good team. At home, though, they are quite respectable. Tuesday's win over the Sharks was their seventh in a row. Four of those seven wins have been on overtime or a shootout, and a couple involved crazy comebacks to get there, so luck has really been on their side at home. That isn't likely to last and has likely skewed their results to the positive at home. By contrast, they have just one win in their last eight games on the road. This is a team that not only made the playoffs last year but also won a round. The roster is basically the same as it was, and basically every change was viewed as an improvement. That obviously hasn't worked out this way. They are likely overachieving at home based on the luck they have had. They could improve somewhat on the road, then, and still not get back into a playoff hunt. It is quickly looking like a lost season in Calgary.
$60 worth of member's NHL picks absolutely free - no obligation, no sales people - you don't even have to enter credit card information. You can use this $60 credit any way you please on any of our top hockey handicappers. Get your free picks by clicking here! Also, for a limited time get three hockey handicappers for the price of one! Click here for our 3-for-1 NHL picks offer.
Read more articles by Trevor Whenham