NHL Handicapping: Inclusion of New Advanced Statistics
by Trevor Whenham - 2/22/2015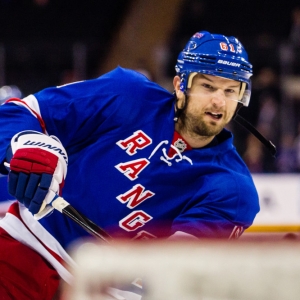 Analytics have unquestionably become a bigger and bigger part of sports - and our understanding of them - with each passing year. There is an endless debate over what role they play and what they can actually tell us, but there is no denying their significance in the debate. The NHL, to their credit, has taken some pretty aggressive steps starting this week to lead the debate instead of, like most leagues, pretending it doesn't exist. On Friday they unveiled the first stage of the inclusion of a wide range of advanced statistics on their Web site -- some that are already in use elsewhere and others that are new. Eventually, not only will a bunch of stats be available, but they will be updated historically as well, so you can compare current players to players in the past.
The change, of course, can't be entirely without controversy. Two of the more prominent advanced stats in hockey have been Corsi - a measure of shot attempts - and Fenwick - Corsi adjusted to remove blocked shots. The two stats were named after people key to their development. On the NHL site, though, those names aren't used, and instead they are called shot attempts and unblocked shot attempts, respectively. Perhaps now clearer, but it's still somehow wrong.
It will take a while for these changes to be fully in place on the NHL Web site and longer still for us to understand what use they can be to handicappers. There are sure to be some very valuable uses and others that are merely distractions. At this point, though, at least two potentially interesting uses for these advanced stats stand out for bettors at first glance:
SPSV%: This is a combination of shooting percentage and save percentage and is also known as PDO (which stands for nothing), or puck luck. Shooting percentage is simply the percentage of shots a team takes that turn into goals, and save percentage is the shots that a team faces from the other team that do not turn into goals. Those two percentages are added together and multiplied by 10. For example, if a save percentage is 91 percent and shooting percentage is 8 percent then the SPSV% would be 990. Where this gets interesting is that the expected average of SPSV% results for teams is 1,000. If a team has an SPSV% that is above that rate then they are being luckier than expected, and we could expect them to adjust downward at some point. Similarly, if it was lower than 1,000 then we might expect the team to improve in this regard. A current popular example used by proponents of this stat is the Colorado Avalanche. Last year they were a surprising success story, seemingly coming from nowhere to shine and make the playoffs. Their SPSV% of 1,018 was third-highest in the league. They were seemingly overachieving. This year they have struggled badly and are out of the playoff hunt. Their SPSV% has fallen significantly to 1,004. Meanwhile, the Calgary Flames, which are a team almost as surprising this year as Colorado was last year, sit in third overall in SPSV%. In a long-term way, then, this can help us understand which teams are above or below what can reasonably be expected. That is knowledge that handicappers could exploit in some situations.
G/60: The problem with a stat as simple as goals scored is that they don't account for factors like the amount of time played. If a player has 20 goals in a season, for example, we have no way of knowing if that means in and of itself if he is a sniper underachieving because of injuries or a journeyman having a career year. In short, we don't know how efficient he is. One player scoring 20 goals in a season can be having a great year while another scoring 20 goals could be a total disaster, This stat, which measures the goals a player scores per 60 minutes played, gives the offensive production more context, and makes it easier to compare players from year to year or to other players. A good example of the power of this stat is Rick Nash. He is second in the league with 37 goals this year, and that's a big reason for the above-expectations play of the Rangers. Nash had not been playing to his full potential in New York before this year, but he has dealt with injuries. This year he is the leader in G/60 in the league by a solid amount. It would seem to come from nowhere given that he had just 26 goals last year, but he was limited by injuries last year and was actually a Top-5 player in this stat last season as well. The more we can know as handicappers about how a player is actually performing and what he is contributing instead of what it seems like he is offering, the more effectively we can handicap him and his team. Stats like this can help us do that. We can look at how they are doing both relative to other players in the league and relative to what they have done in the past. Both can, when used properly, be useful.
Read more articles by Trevor Whenham