2015 Super Bowl Coaches: Handicapping the Men in Charge
by Trevor Whenham - 1/22/2015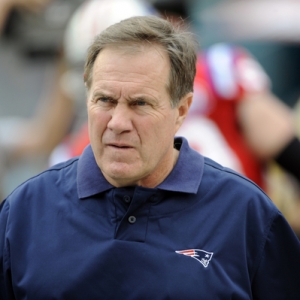 The head coaches in the Super Bowl are usually a pretty big storyline heading up to the game. That is especially the case this year. There aren't two coaches in the NFL who are any higher-profile than these two. There also couldn't be two that are any more different. Both guys obviously know how to win a lot more than they lose, but while Pete Carroll is generally flamboyant and likeable, Bill Belichick is the human equivalent of the emperor in Star Wars. Carroll loves to listen to music and have a good time. Belichick, it seems, hates everything. Carroll is eloquent. Belichick communicates in grunts and frowns. Carroll is generally well liked by the public and the media. More respect than like the emperor.
So, we know these guys are as different as can be. But does it matter? Do the coaches give one team an edge over the other? Do we need to spend any real time handicapping and dissecting these coaches, or can we just assume that both teams are in good hands? To get an insight, let's break the matchup down from a few different angles:
Career: Belichick has a defensive background and has worked exclusively in the NFL. He started in 1975 with the Baltimore Colts, became a coordinator for the first time in 1985 with the Giants, and had his first unremarkable stint as a head coach in Cleveland from 1991-95. After four more years as an assistant he took the job in New England in 2000 - the same year as Tom Brady - and hasn't looked back. Overall, he is 211-109 in the regular season and a more impressive 175-65 with the Patriots. He is 21-9 in the playoffs.
Carroll, who is actually seven months older, though you would never guess it, has had a more varied career. He started as a graduate assistant at Pacific, which is where he had played as a safety for two years prior, in 1973. He worked his way up the ladder in college, finally serving as a defensive coordinator at N.C. State from 1980-82. He returned to Pacific for a year as offensive coordinator before heading to the NFL. By 1990 he was defensive coordinator for the Jets, and he took over as head coach in 2004. That just lasted a year. He rebounded as DC in San Francisco before three years in New England. The fact that Belichick replaced Carroll there is about all that links these guys together. After a year away from coaching in 2000 he took over at USC, and the rest is history - there until 2009, and the Seahawks starting in 2010. Carroll is 83-61 coaching in the NFL and 50-30 with the Seahawks. He is 8-4 in the playoffs. At USC he was an impressive 95-19, though 12 of those wins were later taken away thanks to the Reggie Bush situation.
Both guys, then, have found huge success in their current roles, but it took a long time for both to find it. Neither became geniuses until 25 or so years after they started in the profession.
Super Bowl experience: Belichick has an almost embarrassing amount of Super Bowl experience. He is about to coach his sixth Super Bowl with the Patriots - and he has won three of the five. Before that he won Super Bowls with the Giants in 1987 and 991 as the defensive coordinator of the Giants. It was that second win that got him the Cleveland job.
Carroll has far less Super Bowl experience - last year's win was his only appearance. It's worth noting, though, that he did win two national titles at USC.
Familiarity with each other: For guys who have been in the game as long as they have, they haven't really played each other very much when they were both head coaches. With their current teams they have met just once - the Seahawks won 24-23 at home in October of 2012. Their only other meeting as head coach came in 1994 when Belichick's Browns beat up on Carroll's Jets 27-7 at home. Both guys will have plenty of knowledge of each other, but little of it is first-hand. Revenge isn't likely to be a factor, either.
Public affection: Obviously we have a major win for Carroll here. That would have been the case anyway, but with Belichick being painted as the evil mind behind deflate-gate the public sentiment is even more tilted.
Assistants: Without going too far into this because both have staffs that work well for them, it's worth noting that Belichick's staff has not particularly been in serious demand this year in the coaching carousel, while Carroll's defensive coordinator, Dan Quinn, has been the star of the search period and has likely agreed to be the head coach in Atlanta as soon as his season ends. For what it's worth, Seattle certainly has more distractions - and in the most key of positions for them - on this front.
Want free sports betting picks? Doc's Sports has you covered - get $60 worth of picks free from any of Doc's Sports expert handicappers. Click here for free picks (new clients only).
Read more articles by Trevor Whenham