2016 Boston Celtics Predictions and NBA Futures Betting Odds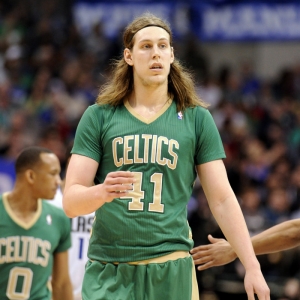 The Celtics have a plan, they are faithfully working that plan, and they are inching closer to elite status. They haven't panicked and made bad moves. They hired a great coach, let him do his thing, built a mostly young team around him, and had the patience to let him develop that team. Now they are no worse than the third best team in the Eastern Conference - though no better than the second best. For teams that are addicted to quick pivots of strategy and grabs at instant gratification, this franchise should be a model. The question for bettors is not whether they are on the right track but just how much progress they will make this year.
2016 Boston Celtics Betting Storylines
The big story here is Al Horford. The Celtics had room to swing at free agents, and they landed a whopper. The big man is a serious upgrade of talent for the squad,. He comes from an Atlanta organization with a similarly excellent, disciplined coach, so he also knows how to be a part of a cohesive team and how to fit in without causing trouble. There is always a risk throwing around massive cash, but there is less risk here than with a lot of deals. As good as the addition is, though, you can't help but lament how close they came to landing Kevin Durant before falling short. Horford improves this team, but Durant would have transformed it.
Now the core of this team - or at least the star-fueled engine - is Horford and Isaiah Thomas. I really like both players. I can't help but question, though, whether it is enough. They should work well together, and there are nice complementary pieces, but other top teams have a more intimidating core. The good news, though, is that their relative frugalness building this roster means that they could potentially make a move for another big-name star if the right situation presents itself. They don't need to feel rushed, though - this is a roster that can win 50 games fairly handily.
You also have to have some concerns about age. Fully half of this team is under 25. Stevens seems to thrive with players like that, and he has brought the game out of them ahead of schedule many times. However, you can't help but wonder if more veteran leadership would be handy as they try to mix it up with the big boys.
Perimeter defense was a big strength of this team, and that isn't going to change this year. The team finds gritty players, and Stevens lets them play dirty. That group of players is untouched and should be that much better. The way the league is evolving, defending the perimeter has never mattered more, so this is such a strength for this squad.
2016 Boston Celtics Additions and Departures
Aside from Horford, the big addition here is Jaylen Brown, the third overall pick from Cal. The small forward is an athletic freak with a bright future. He'll get plenty of time this year, but it remains to be seen how ready he is early on. They won't rush him into action because they don't need to. They had two other first-round picks, but they will be stashed in Europe. They had basically all the second-round picks - five in total. Two have been traded away already - for another second-round pick down the road - and the other three will be evaluated.
Aside from Horford on the free agent front, Gerald Green returns to the team that drafted him. He has played for seven teams since leaving Boston in 2007. He's a potentially useful addition at a very low cost. Jared Sullinger and Evan Turner both headed out of town, but neither will be particularly missed.
2016 Boston Celtics Futures Odds and Trends
Boston was one of four teams last year that finished the season at 42-39-1 ATS. That essentially made them a break-even betting team. They weren't any better on the totals, either - they went "under" 43 times in 82 games. The mediocrity continued in the playoffs when they were 3-3 ATS. They went under in five of the six playoff games, though.
Boston Celtics Futures Odds (from Bovada)
NBA title odds : +1800 (fourth choice)
Eastern Conference title odds : +500 (second choice)
Isaiah Thomas MVP Odds : +6600
Jaylen Brown ROY Odds : +2000 (seventh best)
Season win total (from Westgate): 51.5
2016 Boston Celtics Predictions and Futures Odds Picks
I am a huge Stevens fan. He has a lot to work with here. I expect him to lead this squad to first place in the division and second in the conference. It would be a success this year for them to make the Eastern Finals and give Cleveland a serious test. If the Cavs are at full strength, though, I don't see this team as quite good enough - yet.
Doc's Sports has a great offer for new clients. You can get $60 worth of picks from any Advisory Board handicapper for any sport he handicaps. All with no obligation and no credit card needed. Claim your free picks today .
Read more articles by Trevor Whenham