NBA Betting Advice: How to Wager on Pro Basketball Teasers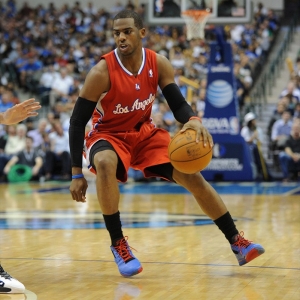 There are a million ways to skin a cat, and for sports bettors that "cat" equals profits. We all know how to wager on spreads and totals, but sometimes as bettors we need to expand our arsenal and look for other opportunities to get action on a game. One great way to accomplish that goal is by using a teaser. The wager is a combination bet similar to a parlay that allows bettors to add a certain number of points to either side of the spread. Sound fantastic? Well, it is, because a teaser can be an excellent way to find value on certain spreads if you use them the correct way. A teaser can also be a sure-fire way to dump your bankroll by getting involved with "sucker bets".
Let's take a closer look at NBA teaser, go over betting advice and figure out the best way to use the enticing and fun bet.
What is an NBA Teaser
Every sports betting site will have different rules, spreads and payouts, but a teaser is a combination wager where a player can bet on two to 10 teams (sometimes more) and add anywhere from four to 10 points (sometimes more) to either side of the spread. Say for example, we decide on a three-team, four-point teaser on San Antonio, Golden State and Dallas. Here is a quick example of what a teaser might look like:
Original spreads
San Antonio -8.5
Golden State -10.5
Dallas -2.5
Four-point teaser spread
San Antonio: -4.5
Golden State: -6.5
Dallas: +1.5
The new spreads lower each game by four points, and the projected payout would be somewhere in the +180 range, depending on the original vig for each game. The only catch is that all three games must win in order for a player to cash a winning bet.
How to Wager on an NBA Teaser
Now that you understand what a teaser is, it's easy to see why they are a powerful and popular wager among bettors. The trouble with teasers is they can get out of hand very quickly. At Bovada a bettor can make a four-point, 10-team teaser that pays out in the +2500 range. While those odds are enticing, the wager is nothing but a sucker bet. Anything can happen in an NBA game, and relying on 10 plays to come in correctly isn't a realistic option.
If you are looking to make a profit on NBA teasers, the best way to bet is by using as few teams and points as possible. In NFL football, the strongest teaser play is called a basic strategy teaser, which is a two-team, six-point wager that moves spreads around the three- and seven-point marks (a touchdown and field goal-the most common margin of victory in professional football games). If we use that strategy as a road map, the best NBA teasers will be two-team, four-point wagers that payout in the even-money range at Bovada.
Every NBA bettor will have a different handicapping process and strategy for choosing games to wager on, so I cannot tell you the best types of spreads to teaser. What I can say is do not get catch up using teasers as a lottery ticket. Stay way from 10-team bets that payout a ridiculous number because the actual odds of that event occurring will not match the amount that you win. Stick with two-team, four-point NBA teasers to get the most value out or the wager.
Read more articles by George Monroy