NBA Betting and Handicapping: Surprises so far in 2016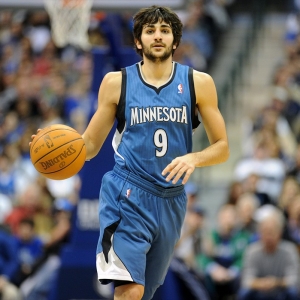 Every team in the NBA except for Minnesota (5) has played at least six games, and two have played eight. The sample size is still fairly small, but already we know enough to know that things aren't going to work out as expected for every team this season. Some teams are exactly what bettors thought they were for the most part, while others have been real surprises - both positive or negative. Not surprisingly, given the setup, our job here today is to look at a few of those biggest surprises.
One team that will not be on here is the Golden State Warriors. For reasons that seem incomprehensible, many people seem surprised that things have been a little rocky out of the gate - they have already lost two of their seven games, including one to the Lakers, and after being by far the best betting team last year they are off to a dismal 2-5 ATS mark this season. There are two things we should absolutely accept here - they are going to find consistency, and this shouldn't be a shock. They overhauled their roster in the most radical of ways possible, and it will take time to find their stride. They also have the postseason hangover to deal with - many teams in their position take time to find their stride the next year. And they lost their top assistant coach. And every team is out to get them. What has happened to them so far is neither surprising nor particularly relevant. If they still look the same in February then we can talk, but for now let's get back to the task at hand:
L.A. Lakers (6-1 ATS): We'll start with the one positive surprise on this list. The Lakers are 4-3 on the season, and they are tied with their arena mates for the best ATS mark in the whole league. We knew that Kobe and questionable coaching had become a serious anchor in recent years, but it is striking just how much of one it was. The last couple of years watching the Lakers play felt like some sort of punishment - as if you were paying for everything you had ever done wrong at once. This year is so much better it's almost impossible to believe. They are not just watchable, they are… fun. Like, really fun. They are very young and make plenty of mistakes, but their effort is consistent, the coach actually coaches without interference, and they look like they aren't afraid of the wrath of a teammate if they make a mistake. It's incredibly refreshing, and bettors obviously can't quite believe it yet, either.
Minnesota Timberwolves (1-4 ATS): The sample size is the smallest here of any team, but the early results have been very disappointing. There isn't a team with a more promising young core out there, yet so far nothing is working. They covered the spread in their only win and have fallen short the other four times. It's not like they can blame a tough schedule, either - they lost at Sacramento, have both beaten Memphis by 36 and lost to them this year, lost to Denver, and made the Thunder look far better than they really are. We have to assume that they will find their way - they are far too talented not to - but this start makes those, like me, who predicted that this was the start of the rise of the Timberwolves nervous that optimism arrived a year too soon.
New Orleans Pelicans (2-5 ATS): It was hard to be hugely optimistic about the Pelicans - the unfortunate absence of Jrue Holiday was a big blow, the roster isn't perfectly constructed by any means, the coaching is sub-optimal, and injuries remain a big issue. They have a potential all-timer in Anthony Davis, though, so things should be at least respectable - there are teams that do just fine without a player anywhere close to the caliber of Davis. So far, though, they have been just awful. They have lost all seven games, and their only two covered spreads have come in significant losses - they were just 12- and 17-point underdogs, so there was plenty of room to lose badly and still cover. The sad thing is it isn't like they just aren't getting breaks - they really are this bad right now. They are in the territory where changes could soon be made, and the season could easily be lost. What a waste for an organization which, just two seasons ago, seemed on the verge of big things.
Cleveland Cavaliers (2-4 ATS): I shouldn't be surprised, but I still can't figure out why the public can't temper their expectations of a LeBron James team out of the gate. They are the only remaining unbeaten team, so they are doing what they have to do. If we have learned anything by now, though, it should be that James does what needs to be done early on and nothing more. He doesn't care about November. For him it is about titles and nothing else. The regular season is just a time to get tuned up and be ready for when the games really matter. Yet after a strong start in the first two games, the public has piled on massive spreads, and the Cavs have predictably shown no interest in gaining style points as long as they are winning. This is nothing new. Last year they covered their first three spreads then fell short in eight in a row. They were a solid 6-2 over that stretch, so it's not like the bottom fell out. The public just overestimated their dominance or desire to win big. The year before the team went 4-8 ATS in their first 12. Both times they improved significantly as the season progressed, though they have never ventured outside of the break-even-to-lose-slightly range on the season.
Read more articles by Trevor Whenham