2016 NBA Championship Predictions with Futures Odds and Expert Picks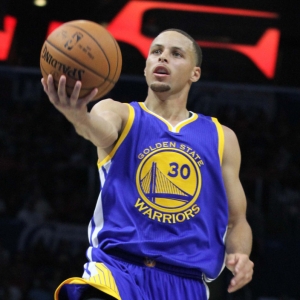 There are a lot of sports - like all of them - that are a lot more fun to make championship predictions for than the NBA is right now. The NFL playoffs are about to start, and I can make a solid argument for about nine or 10 teams to win it all if things go right for them. The NHL is completely wide open - and their playoffs run at the same basic time as the NBA. Baseball always has plenty of contenders, too. In the NBA right now, though, there just isn't a whole lot of drama. There are four teams that are much better than everyone else, and there seems to be a good chance that the one from the East will meet one of the three from the West.
I'll go a step further and say that the one from the East will lose to one of the three from the West in the final, too, but we'll get to that in time. If one of these four teams doesn't win it all then it will qualify as a very big upset. That makes it tough to find value when betting on NBA futures - it's not like I am the only one who's enough of a genius to see things this way. That shouldn't stop us from taking a look, though. ( Odds are from BetOnline):
Golden State Warriors (+125): I'm really going out on a limb here to suggest that this is both a good team and the team to beat. They have lost twice. Ridiculous. They have played good teams and come out on top. They are a brilliantly-built team, their coaching is both excellent and now proven to be deep, and they have the best player currently in the game. They also know how to win - they did it last year. If they stay at full strength then they are again going to be very tough to beat - they are better now than the team that won it all last year.
Staying at full strength could be the issue, though. Steph Curry has been banged up lately, and that led to the second loss. The current injury doesn't seem to be significant, but it serves just as a warning of what could happen. If Curry were to miss significant time - or Klay Thompson or Draymond Green, either, for that matter - then the picture could change. That possibility - and the presence of two more very good teams in the West - makes it totally impossible to justify betting on this team at this price. It just makes no sense at all. Strong favorites? Sure. But investing money for half a season and two months of playoffs for barely more than an even-money return is just a terrible way to be a sports bettor. True favorites, most likely winner, but utterly unbettable.
Cleveland Cavaliers (+275): I'm not buying them as good enough. They are good enough to win the East - Kyrie Irving is finally getting healthy, and their talent and experience will be tough to beat in that conference. they weren't good enough last year, though, and though they could have a fuller roster this time than they did last year, I still find it tough to see them beating the Western Conference champion in a fair fight. I guess you can make a case that their path to the finals is easier than the other three top contenders. However, because I question whether they are quite good enough to win it all, I don't see any value here as the second choice.
San Antonio Spurs (+350): Every year this team gets older. Every year I wait for their window to slam shut. I think I'll still be wondering the same thing in about 2039. They are a stunning 21-0 at home. LaMarcus Aldridge is finding ways to fit in nicely. Kawhi Leonard is incredibly good. I still think the Warriors win a seven-game series, but this is the toughest matchup there is. It's great every time they play, and we can only hope we can see them again.
Oklahoma City Thunder (+800): I'm convinced that Kevin Durant is back, though it makes me nervous to have to trust him the rest of the way given his health issues of late. He, Westbrook and Ibaka are a remarkable trio as good asa ny other in the league. I'm not really in love with the rest of the lineup, but depth is going to be an issue for any team with superstars up top. They are deservedly the third choice in the West, but the gap between them and the other two isn't huge. I guess that that means that there is value here, at least relatively. If I have a concern here, though, it's that Billy Donovan is the coach. I wasn't a huge fan of him in college despite his success, and as a pro coach I long for his college days. It's a tough transition from college to the pros, but he is not making it look nearly as easy as Stevens or even Hoiberg have. He probably erodes most of the relative value here.
We would like to give you $60 worth of member's picks absolutely free - no obligation, no sales people, no credit card information. Use this $60 credit on any of our top NBA handicappers - Free NBA Winning Picks Here. Also, for a limited time only, you can get three handicappers NBA picks for the price of one! Click Here for more details!
Read more articles by Trevor Whenham