NBA Handicapping: Teams with Fading Playoff Hopes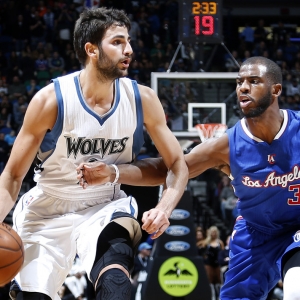 The NBA isn't even a quarter of the way through the season. It's a baby. If it was human it wouldn't be able to dress itself alone. Yet, for some teams we have already seen too much - or at least enough to know what we have. Yes, on the first day of December I feel confident enough to deem the seasons of eight teams - four in each conference - over already. They are already playing out the string and building towards next year. It's not happening this year.
For some teams that is no surprise - they were never expected to be any good. For several here, though, they entered the season with at least marginal playoff hopes that just aren't going to work out:
Philadelphia 76ers (4-14): Let's face it, they were never going to go to the playoffs this year. Their hopes and dreams were seriously deflated, though, as soon as Ben Simmons was hurt. We don't know when the point guard will be back in action, and that is weighing heavily on the team. They aren't getting production from the point guard spot in his absence, and they are having issues elsewhere as well. Joel Embiid has been really good as a rookie, but Nerlens Noel is injured, Jahlil Okafor is not yet consistent, and they still don't have things figured out at small forward or shooting guard. It is still very much a work in progress in Philly.
Brooklyn Nets (5-12): If anything, the Nets are overachieving with the roster they have. Brook Lopez is doing what he needs to do, and Jeremy Lin and Trevor Booker are exceeding expectations. Depth is a major issue, though, and they just don't have enough talent to be a viable NBA team right now. This isn't going to be fixed anytime soon, either - the Nets need a total overhaul, and they don't have a first-round pick for the next two years or any assets that really stand out as wildly attractive.
Miami Heat (6-12): They got caught off guard by the departure of Dwyane Wade and seemingly by the unavailability of Chris Bosh. They would have been a much different team with those two, obviously, but with them gone they just aren't good enough. They haven't seemed to accept that they are in rebuild territory, and they still compete every night, but it's an inescapable fact now. They face a huge decision in early February when they can waive Bosh if they choose to, and that will change the course of the team - off the court, not on it.
Washington Wizards (6-11): This is an example of just how hard building a team is. A couple of years ago it seemed like the Wizards were on the verge of big things. Their top two stars are producing well this year. Yet they just aren't any good this year. Some reasons, like a lack of depth, make sense. Other reasons are just a mystery, though. Whatever the issues, though, it just isn't happening this year.
Dallas Mavericks (3-14): Like the Heat, this is a team that has yet to accept that they need to completely rebuild. Dirk Nowitzki is a legend, but he's no longer the guy a team can be built around. They have a strong coach in place, but he won't be around for long if they don't give him more to work with. There are enough good pieces, here, though, that a good draft and maybe another dip into free agency is all they need to get back on track. This year is lost, though.
Minnesota Timberwolves (5-13): On paper it makes sense - you build through the draft, show patience, and eventually prosper with all your young talent. It's harder to do that in reality, though. They have some top-level talent here. Things are going to work themselves out here, and if the team is patient they will be fine. They are so young, though, that the mistakes are still too frequent. It seemed like this year was going to be the year they took a big step forward. Now we have to believe the same about next year. Right now they re reminding me of the Edmonton Oilers of the NBA.
Phoenix Suns (6-13): The story for the Suns is much like it is for the Timberwolves. They are building with youth, and though the pieces are excellent, the productivity isn't there yet. Unfortunately, the front office has handicapped this squad with a really awful coaching choice. Earl Watson is just not nearly experienced enough to handle this squad, and it shows every day. They aren't going to improve until he gets better or gets gone.
Sacramento Kings (7-11): DeMarcus Cousins is doing it all. It's impressive, but useless. He has very little around him in terms of talent, and he shows time and time again that he can't do it all. When your second-most-productive player is Rudy Gay then you are not a good team - the guy is not exactly the king of efficiency. When Darren Collison is your point guard you are not a good team. When your owner is an idiot who fundamentally lacks self awareness you are, well, the Kings.
Read more articles by Trevor Whenham