NBA Odds: Wednesday, February 3 2016 Opening Line Report and Handicapping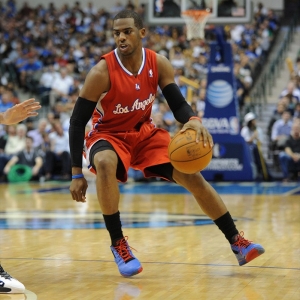 Looking for a decent longer-shot bet to win the Eastern Conference? Consider the Charlotte Hornets, who are currently +20000. Sure, Cleveland is probably going to roll to a second straight East title as long as LeBron James stays healthy. And the Hornets aren't even a playoff team as things stand, sitting in the ninth spot. But if the Hornets can finally get to full health, this could be a dangerous team. That's because defensive dynamo Michael Kidd-Gilchrist surprisingly returned to action over the weekend. He was originally thought to miss the season following surgery to repair a torn labrum. Kidd-Gilchrist played in 55 games last season, averaging a career-high 10.9 points, 7.6 rebounds. So, whenever the Hornets get back Al Jefferson, who is out with a torn meniscus, they will have a pretty good starting five with Jefferson, Kidd-Gilchrist, Nic Batum, Kemba Walker and Cody Zeller. They also have good depth with Jeremy Lin, Jeremy Lamb, Marvin Williams and P.J. Hairston. I could see this team winning a round or two in the playoffs if it can avoid Cleveland in the first round. And if LeBron were to somehow get hurt.... speaking of a potential Cavs-Hornets series.
Cavaliers at Hornets (TBA)
Cleveland won a fifth straight Monday, 111-106 in OT at Indiana. Kyrie Irving had 25 points as the Cavs won in Indianapolis for the first time in six years. LeBron James finished with 24 points, 12 rebounds and six assists. He did suffer a shoulder stinger, but it's not anything that should sideline him. The Cavs are a league-best 10-1 on the road since Dec. 28. The Hornets won at the Lakers 101-82 on Sunday to end a four-game West Coast trip. Kidd-Gilchrist had 19 points and 12 rebounds. Batum sat it out with a sprained toe and Lamb missed a fifth in a row with a toe injury of his own. Charlotte lost at home to Cleveland 95-90 on Nov. 27.
Key trends: The road team is 4-1 against the spread in the past five meetings. The "over/under" has gone under in seven of the past eight.
Early lean: Cavs will win unless at least Batum returns for Charlotte.
Hawks at 76ers (+8.5, 207)
Atlanta ended a three-game skid with a 112-97 win over Dallas on Monday. Jeff Teague, who has been rumored to be on the trade block, led the Hawks with a season-high 32 points on 12-for-15 from the field. Reserve center Tiago Splitter missed the game with an injured right hip. Philly has been off since nearly pulling one of the biggest upsets in NBA history, losing 108-105 at home to Golden State on Saturday. Jahlil Okafor returned after missing two games due to illness and had 13 points. The Hawks have blown out the Sixers twice this season.
Key trends: Atlanta is 7-3 ATS in the past 10 meetings. The under is 5-2 in the past seven.
Early lean: Hawks and under.
Pistons at Celtics (TBA)
Boston was at the Knicks on Tuesday. Detroit ended a two-game slide with a 105-100 win in Brooklyn on Monday. Andre Drummond had 21 points and 18 rebounds. Reggie Jackson was questionable due to dehydration but played and had 19 points. This is the final meeting of the season between these teams. Detroit leads 2-1 and won in Boston 99-94 on Jan. 6.
Key trends: The road team is 4-1 ATS in the past five meetings. The over is 4-1 in the past five in Boston.
Early lean: Not 100 percent sure why TBA unless it's for Boston's Jae Crowder, who was questionable for Tuesday.
Pacers at Nets (+6.5, 202)
Indiana's two-game winning streak ended with a home overtime loss to Cleveland on Monday. Monta Ellis wasn't close on a jumper to win at the end of regulation. Rookie Myles Turner, who is really coming on, had his first double-double with 14 points and 10 rebounds. Indiana played without center Ian Mahinmi (back) and guard Rodney Stuckey (sprained right foot and bone bruise). Brooklyn dropped a fourth in a row Monday vs. Detroit. Brook Lopez finished one point shy of a career-best third straight game with 28 points. Pacers won the first meeting with the Nets 104-97 on Dec. 18 in Indianapolis.
Key trends: The underdog is 5-0 ATS in the past five meetings. The over is 5-1 in the past six.
Early lean: Pacers and over.
Warriors at Wizards (+11.5, 223.5)
This is the first of an ESPN doubleheader and should have live betting at sportsbooks. Golden State won its seventh straight Sunday, 116-95 at the Knicks behind 34 points from Klay Thompson. Draymond Green finished with 20 points, 10 rebounds and 10 assists for his franchise-record-tying ninth triple-double of the season. Washington lost 114-98 in Oklahoma City on Monday. Coach Randy Wittman missed the game after his brother died late last week, and he won't be with the club here, either. You could argue these are the NBA's two best backcourts. No question Golden State's is best, but Washington's could be No. 2 when Bradley Beal stays healthy alongside John Wall.
Key trends: Warriors are 4-1 ATS in the past five meetings. The over is 4-0 in the past four in D.C.
Early lean: Wizards and under because that total is huge.
Magic at Thunder (-13.5, 214)
Orlando lost 107-92 in San Antonio on Monday, the Magic's 13th loss in their past 15 games. Nik Vucevic had his team-best 22nd double-double with 20 points and 10 rebounds. Oklahoma City won a fourth straight Monday vs. Washington, 114-98. The Thunder have scored at least that many points in each game during the streak. Russell Westbrook had 17 points, 13 rebounds and 11 assists for his second straight triple-double and seventh of the season. Backup point guard Cameron Payne returned after missing Friday's game against Houston with a concussion. OKC won in Orlando 139-136 in double OT on Oct. 30.
Key trends: The Magic are 6-1 ATS in the past seven meetings. The over is 5-1 in OKC's past six overall.
Early lean: Magic and over.
Heat at Mavericks (TBA)
Miami was in Houston on Tuesday again without center Hassan Whiteside. That this is the second of a back-to-back makes me wonder if Dwyane Wade will play. Chris Bosh certainly will as he's from Dallas. The Mavs had a two-game winning streak end in a 15-point defeat in Atlanta on Monday. Deron Williams left the game early in the second quarter with a bruised hip, and he's probably going to miss a few games at least. Dallas lost 106-82 in Miami on Jan. 1.
Key trends: The Heat are 4-0 ATS in the past four in Dallas. The over is 5-1 in the past five there.
Early lean: Dallas wins.
Pelicans at Spurs (-14.5, 206)
New Orleans had a two-game winning streak end in a 110-95 home loss to Memphis on Monday. Anthony Davis and Norris Cole each scored 23 points for the Pelicans. Jrue Holiday was just 1-for-14 from the field. Guard Tyreke Evans, the club's third-leading scorer (15.2 points per game), was out for a third straight game with right knee tendinitis. San Antonio beat the visiting Magic by 15 on Monday again without Tim Duncan. LaMarcus Aldridge scored a season-high 28 points. The Spurs have won 35 straight at home. Pelicans won first meeting this season, 104-90 at home on Nov. 20.
Key trends: The Pelicans are 5-0 ATS in the past five meetings. The over is 16-5 in San Antonio's past 21 following a double-digit win.
Early lean: Pelicans and over.
Nuggets at Jazz (-7.5, 194)
Denver pulled off a 112-93 home upset of red-hot Toronto on Monday. Rookie center Nikola Jokic had 27 points and 14 rebounds, both season highs. The Nuggets swept the season series against the East's second-best team. Utah won a third in a row Monday, 105-96 in OT over visiting Chicago. Gordon Hayward had 27 points, including the tying layup with 4.8 seconds left in regulation, and 12 rebounds. Utah has won two low-scoring games vs. the Nuggets this season.
Key trends: The favorite is 5-0 ATS in the past five. The under is 6-1 in the past seven.
Early lean: Jazz and under.
Bulls at Kings (TBA)
Chicago lost by nine on OT at Utah on Monday, managing just three points, all on free throws, in the extra session. The Bulls shot 0-for-5 in overtime and turned over the ball three times. Derrick Rose had 14 points, including the go-ahead 3-pointer late in regulation. The Bulls' front office wants the Kings to do well as Chicago gets the team's first-round pick as long as it's outside the Top 10. Sacramento ended a four-game skid with a 111-104 home win over Milwaukee on Monday despite playing without All-Star DeMarcus Cousins. Rudy Gay had 32 points, nine rebounds and six assists. Ben McLemore also sat for Sacramento.
Key trends: The home team is 4-1 ATS in the past five meetings. The under is 4-0 in the previous four.
Early lean: Kings if Cousins plays, Bulls if not.
Timberwolves at Clippers (-11.5, 208.5)
The second ESPN game. Minnesota was at the Lakers on Tuesday expected to be without Kevin Garnett, Kevin Martin and the new addition to the injured list, Nikola Pekovic. Los Angeles won its fourth straight Sunday, 120-93 over Chicago. Jamal Crawford had 26 points off the bench. DeAndre Jordan had 17 points and 20 rebounds for the Clippers, who improved to 15-3 without Blake Griffin. The Clippers have beaten the Wolves twice this season and have won 14 straight in the series.
Key trends: The Wolves are 11-5 ATS in the past 16 in L.A. The over is 9-1 in the previous 10 there.
Early lean: Clippers and over.
Doc's Sports has had a winning tradition for more than four decades. Don't believe us? Try us out for free, and we are convinced you will be a believer. Get $60 worth of free sports picks - members' picks just like our paying clients get - here .
Read more articles by Alan Matthews