NFL Survivor Pool Picks and Advice: Week 13
by Matt Severance - 11/30/2016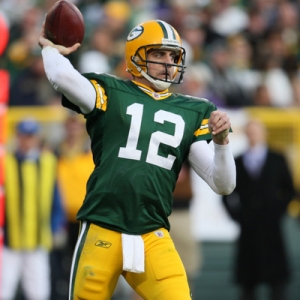 Not sure I can remember a week around the NFL like Week 12. Favorites crushed it, winning 14 of the 16 games. Thus there were incredibly high scores in my Confidence Pool -- hey, I want to brag because I won it -- with the only favorites losing being Seattle in Tampa Bay and Philadelphia at home to Green Bay. Just so happens I had the Bucs and Packers; my lone miss was Houston over San Diego.
So from a Survivor perspective, I doubt anyone was knocked out last week in your competition. You shouldn't have been taking Seattle in a cross-country trip after three big-time games previously. That team was due a major letdown. The Patriots could have lost at the Jets and didn't cover the spread, but Gang Green generally gives Tom Brady trouble.
My top Survivor pick last week was Miami at home vs. San Francisco, and boy did the Fins try and blow that one in a 31-24 victory. The Dolphins were up 31-14 midway through the fourth quarter but allowed 10 straight points and then had to stop Colin Kaepernick at the 2-yard line on the final play of the game to avoid overtime or a possible loss -- the Niners probably try a 2-point conversion if they score a TD considering they have nothing else to play for.
There definitely have been a ton of close games this year, probably because there are a bunch of mediocre-to-bad clubs and no great ones. Overall, there have been 106 games decided by eight points or fewer and 99 games decided by seven points or fewer through Week 12, both the most such games in the first 12 weeks of a season in NFL history.
On to the Week 13 picks -- there's one clear-cut choice this week and then it's quite murky. I'm definitely liking the home teams. Sadly, you can't take Cleveland's opponent as your Survivor choice as the Browns, along with the Titans, are on the bye. It's the last week you have to worry about those.
First Down
New England vs. Los Angeles : An obvious no-brainer as the Patriots are easily the biggest betting favorites on the board. Jared Goff played pretty well opposite future Hall of Fame QB Drew Brees last week, but I don't see that happening opposite Brady and out in the elements of Foxboro with a 10 a.m. Pacific time kickoff for the Rams. Brady sets the NFL record with his 201st career win as a starting QB, including playoffs. But I'm also sure you have used the Pats already.
Second Down
Green Bay vs. Houston: This will be most likely be my top pick because I have used the Pats in all of my Survivor competitions. Yes, the Packers are on a short week, but they looked as good as they have all year in Monday's win in Philly. And have you seen Houston's Brock Osweiler throw the ball? He wouldn't have started on my intramural team at Western Michigan. I think Brock Landers would be a more capable QB for Houston right now. Get the pop culture reference?
Atlanta vs. Kansas City: The Chiefs are a good team, but they have to be on empty following that epic comeback win in Denver late Sunday night. And if the Broncos can score 27 on that good Kansas City defense, the high-flying Falcons should get at least 35.
Pittsburgh vs. NY Giants: Not too often I will go against a team on a six-game winning streak, but I believe the Giants are doing it with mirrors. Their only decent win in that stretch is vs. Baltimore, which is pretty average and nearly took that game. Pittsburgh's offense is usually night-and-day better at home.
Seattle vs. Carolina: The Panthers beat the Seahawks twice last year, including in the playoffs. But these Panthers aren't the 2015 version by a mile. Seattle rarely has back-to-back lousy games, and Russell Wilson is nearly unbeatable at home after Dec. 1 (12-2 including playoffs).
Third Down
Minnesota vs. Dallas (Thursday): The Cowboys are the lone team that can clinch a playoff spot this week as they need a win and either a loss by Tampa Bay or Washington. But I think the desperate Vikings are a different animal at home and end the Cowboys' franchise-record 10-game winning streak. But of course I'll happily take the points Minnesota is getting.
Jacksonville vs. Denver: Trap game! Early start on the East Coast, and the Broncos are in the same boat as the Chiefs in being totally spent following the Sunday night overtime thriller.
New Orleans vs. Detroit: The Lions could steal this as they are on extra rest following yet another fourth-quarter comeback win on Thanksgiving. And I do believe it helps teams that play in a dome when they visit another dome team. Outdoor teams who do so are at a disadvantage.
Baltimore vs. Miami: The Dolphins' six-game winning streak ends. But they clearly found themselves a good coach in Adam Gase. Why, oh why, couldn't the Bears have promoted him and let John Fox go?
Oakland vs. Buffalo: Did you see Derek Carr's pinkie finger last week when it was dislocated in the win over Carolina? It looked like a mangled Funyun that had been stuck behind my fridge for five years. Assuming Carr plays and isn't hindered by that, Raiders should win a sixth straight.
Arizona vs. Washington: It's time for the Cardinals to find a franchise quarterback as Carson Palmer is clearly done. Perhaps they would want Jay Cutler in the offseason for a bag of kicking tees or something?
San Diego vs. Tampa Bay: The Bucs have the potential to be a Super Bowl contender as early as next season if everyone stays healthy and Jameis Winston keeps improving. Mike Evans quietly has become a Top-5 receiver in the NFL. But I still like the Bolts in what should be a close game.
Indianapolis at NY Jets (Monday): This is if Andrew Luck is guaranteed to return from his concussion. It looks like he will play, and Indy is on extra rest after losing at home to Pittsburgh on Thanksgiving. For some reason, the 3-8 Jets are sticking with Ryan Fitzpatrick under center despite having two young QBs (Bryce Petty, Christian Hackenberg) they need to learn about.
Fourth Down
Chicago vs. San Francisco: Please let me be wrong on this pick. I'm a die-hard Bears fan but have basically ignored that sorry team this year. Losing this game means Chicago has a great chance at the No. 2 overall pick in next year's draft. If the Niners lose, they almost surely are getting that. Knowing the stupid Bears, they will now win the rest of their games to ruin their draft positioning.
Cincinnati vs. Philadelphia: The Bengals have just one win in their past seven games, while the Eagles are on a short week and have dropped six of eight. I simply lean the home team here as Philly's only road win is vs. the Bears. I suppose if you are desperate, you could use Cincinnati this week as your top choice.
Doc's NFL handicapping team is confident that a great year is ahead of them. How confident? So much that they are giving away their picks. New clients can claim $60 worth of free picks just by clicking here. No hassle. No obligation. Just great picks.