NFL Survivor Pools Strategy Advice and Predictions: Week 17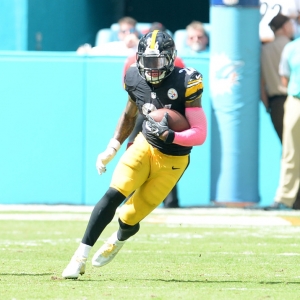 And so it draws to a close - another regular season of NFL action. From a Survivor Pools perspective it has mostly been a successful one. Things were tough for the first three weeks or so, but since then we have mostly seen outcomes that have made sense - the best teams have, for the most part, beaten the worst team when they have met up. We have a few teams to thank this year - squads like the Browns, Bears, Niners and Rams were all both really bad and pleasingly consistent. They didn't throw in the odd strong performance among the duds. They were just bad. When you have not one but four teams you can consistently and confidently pick against, winning Survivor Pool play is suddenly much more than just a dream.
So, as both the season and the calendar year draw to a close, let's raise a glass to what has come before and what the future holds - like these picks:
New England: As I say nearly every week, the Patriots are a very viable pick this week, and you likely aren't able to pick them. If by some miracle you still are able to pick them, though, then you very comfortably could here. They are on the road at the Dolphins and, though Miami is a nice team, the Patriots are going to win handily. Miami has nothing to play for here. They are making the playoffs no matter what, and their status will be the same regardless of whether they win or lose here. This game means nothing to them. There is also a chance that they could play New England again in the playoffs, so they will not want to use up too many tricks here in a meaningless game. For New England, meanwhile, the stakes are much higher. If they win they clinch the home-field advantage throughout the playoffs. A loss and an Oakland win would cost them that important honor. That's the most tangible reason to expect a big game from the Patriots, but not the only one. Tom Brady and Bill Belichick hate losing divisional games, and that isn't going to change now. And then there is the matter of the MVP. In my eyes Tom Brady should win it anyway, but with another big effort here he could really wrap things up. Add it all up and you have a superior team that will be far more motivated than the lesser team. The Patriots are going to win this one. That's just how it is.
Pittsburgh: Like the Dolphins, the Steelers have nothing to play for this week. They have won their division, and they can't get a bye, so this is just the game that falls between them and the start of the playoffs. There is a difference, though - the Steelers play at home against the Browns. Cleveland may be riding a winning streak of one, but they are still a profoundly terrible team. The Steelers are a proud and well-coached team, and they are not going to let their regular season end with a second win for the Browns. That wouldn't sit well with anyone - players, coaches, ownership or fans. The Steelers are going to win this game.
Atlanta: The Falcons can tie up a first-round bye with a win. I am not at all in love with the mental makeup of the team, and I don't expect a lot of things from them in the playoffs, but the bye should be a real motivator for them here. The Saints, meanwhile, are not a great team, and there is a decent chance that this will be the last game for Sean Payton, who could find himself traded away to another team after this season. It would be easy for the Saints to overlook this one, and the Falcons definitely shouldn't. When the better team is at home and is more motivated then you have an attractive Survivor Pool pick.
Seattle: The Seahawks are a mystifying and frustrating team this year, but they have at least a shot at bye, and that could be motivating for them. More significantly, though, they are playing against the 49ers. This really lousy team is 2-0 against the Rams and 0-13 against everyone else. The last time these teams met, Seattle won by 19 points. They will win by a similarly drama-free margin this time around.
Read more articles by Trevor Whenham