NHL Handicapping: Ranking the Divisions by Moneyline Betting Profit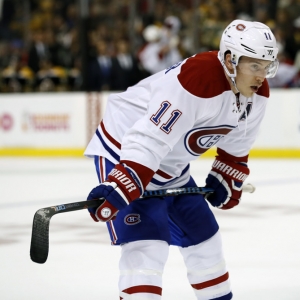 The NHL season is still relatively young, but enough games have been played - just short of a quarter of the season - that we are getting a good sense of which teams are good and which ones aren't. Over the last several seasons about 80 percent of teams that wind up making the playoffs are in a playoff position by Thanksgiving, so where teams are now matters more than you might guess. As we know a bit about teams, we can start to effectively assess the relative strength of the divisions. So, let's do just that. Here, in decreasing order of awesomeness, is how the four divisions - which will always be named Smythe, Norris, Patrick and Adams in my mind and heart - stack up so far for bettors:
1. Metropolitan: The Metropolitan gets the nod as the top division even though the top team, Montreal, is in the Atlantic. From a betting perspective, though, the Metropolitan gets the clear edge. The New York Rangers are, to date, the top moneyline team in the league, and they have gone over the total more times than any other team (12-7). New Jersey is third in the moneyline and Columbus is fourth as well, so the betting success runs deep here. Besides being the best team to bet on, the Rangers qualify as one of the more pleasant surprises in the league this year to date. They were expected to be solid by most, but at this point they have the second-best record in the league and by far the biggest goal differential at +34. The bad news is that that goal differential is way beyond what has historically been sustainable in this modern NHL, so they could be set for a downward adjustment soon. Behind the Rangers, the Penguins and Capitals are mostly doing what is expected of them, though Sidney Crosby and crew had a horrifyingly bad game against the Rangers on Monday. Columbus, with 10 wins in 17 games, qualifies as a pleasant surprise as well, and New Jersey is ahead of schedule after an active offseason. The only truly major disappointment in the division is the Islanders. They looked a couple of years ago like they were ready to move into the elite realm, and they really have no excuses not to be by now. They have a league-worst 14 points in 17 games and are playing even worse than that point total suggests.
2. Atlantic: Montreal is absolutely tearing it up and has the best record in the league. They are also the second-most-profitable moneyline team in the league. We should note, though, that Montreal has somehow played 12 of their 19 games at home, so the schedule has certainly been advantageous. They are 11-0-1 in those games, so they are fully maximizing the opportunity they have been given. Tampa Bay had a rocky offseason and has been hit by injuries already, but they are playing fine hockey and sit just five points behind Montreal. Boston and Ottawa are both better than most expected. Florida is right where they should be. Toronto feels like they are overachieving slightly, but being above .500 is a massive accomplishment given where they have been for the last few years (or decades for that matter). Buffalo has been absolutely ravaged with injuries and is still flirting with .500. Fans there aren't amused, but it could certainly be much worse. And even Detroit, who is sitting in the cellar of the division and is likely to see their long playoff streak end, has a respectable 17 points in 19 games. All and all this is a solid conference.
3. Central: The Central has been the power division the last few years. So far, though, it hasn't found its stride. Chicago is third best in the league with 28 points, so they are all they are expected to be. It's everyone else that is disappointing, though. St. Louis went through a lot of offseason changes, and it has taken them awhile to get completely comfortable - their 23 points in 19 games are solid, but they should be better. Dallas and Minnesota are both just over. 500 and should be a little better. The Stars still don't have the goaltending they need to be elite, and Minnesota is adjusting to a new coach and an entirely different philosophy. Winnipeg and Nashville follow, and both also count as slight disappointments given what they added and what was expected of them. Colorado is last, and given their very late coaching change that isn't surprising. Minnesota is the best betting team in the division but ranks just eighth in the league in the moneyline, so they are far from dominant.
4. Pacific: This division is off to a rough start. The brightest light by far is Edmonton, which is finally showing signs of breaking out of their decade-long funk and being a contender. They lead the division - though they would be second, third and fourth in the other three divisions - and will be even more impressive when they can level out their efforts and become less streaky. They shouldn't be leading this division yet, and likely won't by the end of the season, but they deserve what they have achieved. From there it gets ugly. The California teams are all flirting with .500 and are all much worse than they should be. Calgary is one of the bigger disappointments in the league. They invested heavily in contracts in the offseason, but their new starting goalie can't stop anything, their newly-rich forwards can't score, and none of their best players are playing good at all. Vancouver looked like they would be really bad heading into the season because their roster makes little sense, and they have fully lived up to their reputation. Arizona is building a very young team and is dealing with the issues that go with that. Edmonton is the sixth-best moneyline squad, and four of the seven teams are profitable, so it's not all bad. Those positives are outweighed, though, by the fact that Calgary and Vancouver are the two teams that have cost bettors the most this year, and each of them has lost more individually than the four profitable teams have made combined.
Read more articles by Trevor Whenham