Free NBA Picks: Best Prop Bets on the Board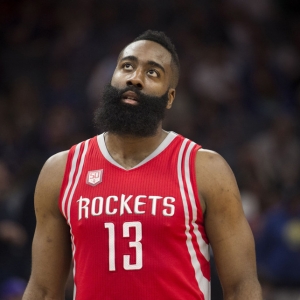 As we get ready for the NBA season to get rolling, the last stop before the season is to look for any late value in the prop bets. I'm generally not a huge fan of these props as a real bet because you have to lock your money up all year for what is often a lousy payoff. But they are endlessly interesting to actually look at and to help focus your view of what the season is actually going to look like. We've taken a look at four props from two different sports books to see the real highlights:
Coach of the Year
Bovada has the most interesting odds listed here. Brad Stevens of Boston is favored at +400, and it certainly isn't hard to accept that. Stevens is no worse than the third-best coach in the league, and he's the best in-game coach. He has all eyes on him this year with the newly enhanced roster. They are going to win a lot of games because the East is lousy, and given Cleveland's disinterest in regular season accomplishments the chances are very good that Boston will win the conference. Boston is going to be pretty free flowing, and they should score a lot of points, which voters love. He's a fair pick and probably the one I would make if a gun was up to my head. Mike D'Antoni is at a fine price at +600, but I find it tough to get excited about that one because the Rockets are going to fall behind the Warriors and that is going to hang over him. If you don't want to bet on Stevens and don't want to go for a long shot - like Tom Thibodeau at +1500, for example - then the second best option is Steve Kerr at +700. It won't be super easy for him because the public just expects so much from the team. If they make a nice run at 75 wins, though, and Kerr stays healthy all year then he will be hard to look past - especially if Boston isn't quite as good as people think.
Scoring Title
We'll look at the BetOnline numbers here. James Harden is favored at +400 after finishing second last year. I find it really hard to argue against that. He is coming into this season angry and determined, and the possibilities opened by having Chris Paul around are going to create plenty of opportunities for Harden. They will have to figure out how to work together, but that shouldn't be too much of a struggle, and Harden will be the primary scoring option obviously. He obviously has the system to thrive in and is going to be going full throttle to try to keep up with Golden State. He's a worthy favorite. Defending champion Russell Westbrook is the second choice at +600. I'm not interested in that. Last year he had to do it all because he had no help. This year he has plenty of help, and his two co-stars also like and need to score to be effective. He's still going to have a strong year obviously, but I don't think the upside is here. LeBron is the third choice at +700, but that's a lousy choice - he has zero interest in his own stats, and is focused only on the postseason. Kevin Durant at +800 is mildly interesting, and Kyrie Irving at +1000 could be interesting if he takes his newfound freedom and runs with it.
Rookie of the Year
Back to BetOnline again for these numbers. Ben Simmons and Lonzo Ball are both tied for the lead at +225. Both are exciting and compelling players that are justified favorites. Simmons is the safer bet because he's less volatile. Ball, though, has the flashiness of his epic passing as an asset, and he will instantly be a megastar if he can shine in his market. Of the two I'd probably bet on Lonzo because things will be more interesting if he wins. Dennis Smith is the third choice at +350. While his talent is undeniable, and I am bullish for him over his career, Dallas is going to be awful this year and that will hurt his chances. No value. At a longer price Jayson Tatum of Boston is interesting at +1000. His team is going to score a ton, they will get plenty of attention, and Tatum has cracked the starting lineup right out of the gate. He's the best value pick.
MVP
Kawhi Leonard and LeBron James are tied at +400 here. I don't like either. Leonard is obviously special, but the Spurs aren't going to have quite the year Leonard will need to come out on top. And James is showing little sign of being interested in the regular season as anything more than a way to get ready for the postseason. Russell Westbrook is at +600, but with two other guys to share the spotlight his numbers will be down a bit, and I'm not sure he'll have quite the numbers - which is a very good thing for the Thunder as a whole. Kevin Durant is interesting at +500, but if I was going to take a Warrior I think Curry at +1000 offers much more value. I don't think that he's the most likely winner, but he seems like the best value.
Read more articles by Trevor Whenham