How to Pick an Honest and Hardworking Football Handicapping Service
by Tony George - 7/30/2017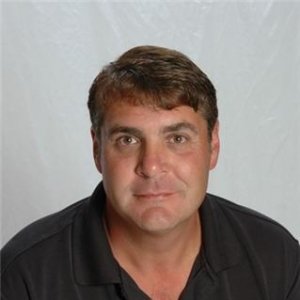 This is the time of year that you start seeing the ads for sports handicapping services telling you how great they are. They always have outlandish win percentages and they are sure to tell you how they are the world champion handicapping service that beats the books every day. One example of this is a guy (I won't name names) that is a boiler room sports pick seller out of Las Vegas who landed a show on CNBC a few years ago and claims he is the greatest handicapper in the world, feared by books so much he was kicked out of them. The truth is, however, that he spent time for wire fraud in prison. He claims to be the greatest because he had one season on CNBC running a boiler room operation, having guys on camera he flew into town laying -19 on a football game for $10,000. Who in their right mind lays almost three touchdowns in college football, which is extremely volatile, for 10 Large?
Free $60 in Member College Football Picks No Obligation Click Here
That's not handicapping, that is just selling picks, plain and simple. In legitimate handicapping circles in Las Vegas, which I have been involved in for 25 years and know everyone in the business good or bad, no one had ever heard of this clown before the show aired. It's just an example of a guy saying he is a handicapper. Buyer beware should be your keyword in the next few months as you decide where to park your investment dollars in a sports service. I remember another guy, who claimed at one point in a CNN feature he was the handicapper to the stars and lived in the Emperors Suite at Caesars Palace in Las Vegas? He wanted $10,000 up front just to get on board with him because he has a system and could not lose. The man is now in prison on extortion and money laundering charges, not to mention gun related charges as well for threatening a client. Again, it is a buyer beware warning. Trust me, in 25 years in this business I have seen them come and go, and most of them usually go, and most of them go with your money!
That said, I do come into the 2017 football season with come credentials, ranked No. 1 in 2016, and anywhere from No. 1 to No. 3 at respected sites with 35 to 90 handicappers in 2015 who documented all plays before I left for Doc's Sports this July. I have 70 Top 10 Awards in various sports from respected monitoring services since 1996 alone. I want you to ask yourself these questions listed below as you make decisions on who to use for a legitimate and proven sports service or website for your investments this season. Handicapping is a 24-hour, 7-days-a-week job, and many times it's a thankless one. It involves many moving parts if done correctly. And while you are handicapping the NBA Playoffs and MLB, if you do not have your eye on the prize for football both in the NFL and college in the offseason then you are not going to be successful moving into early-season selections. My NFL Preseason was 13-4 last year documented, and the reason why is I knew the makeup of each team with new draft players that were impact players, free agents and their impact, coaching tendencies in the preseason and the list goes on and on. The proof is in the results.
So I made a bullet point list of things you may ask about to a guy who claims to be a real legit handicapper for what he did in the offseason. I do these things for football each year. If they don't do the things on this checklist they are probably a Joe Schmo blowhard scamster that is going to sell you pie in the sky and bait and switch scam this football season off some pre-recorded Absolutely Free Play 800 number. By the way, that is a long-distance caller ID scam to feed their high pressure salesmen leads to call and hound you.
ASK YOURSELF OR YOUR SPORTS SERVICE THESE QUESTIONS AND MAKE SURE YOU BELIEVE THEIR ANSWERS BEFORE PROCEEDING ON WITH THEM:
• Did you follow and study College Football recruiting, the impact of incoming freshman and team rankings?
• Did you follow College Football Spring Games?
• Did you study CFB teams who needed a new QB and how those players performed in spring games?
• Did you study new coaches and their staffs and see what changes are being made at those programs?
• Did you follow mainstream news and players who got into trouble in the offseason and what the impact is to the team of those off-field issues, including dismissal and suspensions?
• Did you follow the NFL Draft and rate the teams and find out which team addressed needs from the draft?
• Did you follow free agent trades and reassess team's power rankings based on those changes and how those changes will affect that team as well as the team they left?
• Did you follow head coaching changes, and after that the offensive and defensive coordinators that were brought in and what teams they left and how that impacts those teams and who did those teams bring in to fill those spots?
• Are you following fall camps right now in the NFL daily to see how all 32 teams are progressing, reading all information from every beat sports writer in the nation that covers the 32 teams in the NFL?
• Do you know the list of players in the NFL suspended for Week 1 or the first four weeks on each team due to rules violations?
• Do you know the opening-week lines, have you studied every line available for each week, which is always out in the summer?
• Do you follow daily the injury report in NFL and NCAA Football preseason practices and know the depth of player personnel at skill positions when that occurs?
• Do you follow social media of beat sportswriters where they are more candid than in an article?
• Does your service when the time arrives know how to handicap a Las Vegas line, not just the game itself?
I could add more to the list, but I hope you get my drift, because THIS IS WHAT I DO in the Football offseason, and just like any legitimate football coach will tell you, there is no offseason in football. The reason I have been successful over a 25-year career, on a consistent level of beating the Las Vegas line, is because I am informed and have vast experience in understanding how to handicap not only teams but the Las Vegas line. I would speak for all the cappers at Doc's Sports, but I cannot, but I have conversed with many of the guys either in person or over the phone since my arrival, and my conclusion is that this website has you covered.
Do I win every game I put out? No, I do not. Have I had a losing season in the NFL over a 25-year span, or a losing college football season? Yes, I have a few. I am looking to give myself and my clients a 5-10% or better edge over a 50/50 wager. A monkey could walk into a sportsbook and pick one side or the other on a Monday Night Football game and have a 50 percent chance of cashing a wager. I must work my rear end off to gain a 5 percent or better edge on a season long basis to beat the book in any sport, and you damn well should know I do not take this profession or my bankroll lightly and find every edge I can.
That is the work ethic dividends and these are just some of the angles you better know and know well, and if that is what you seek with sports investments in 2017 for football or any sport I put out, then you can sleep at night because your money was spent on a guy who is informed and knows how to handicap 365 days a year in any sport, although the season may not even be upon you.
You can check out my handicapper page here . Doc's Sports is offering $60 worth of Tony George member's picks absolutely free - no obligation, no sales people - you don't even have to enter credit card information. You can use this $60 credit any way you please for Tony George or any handicapper and any sport on Doc's Sports list of expert sports handicappers. Click here for more details and take advantage of this free $60 picks credit today .