MLB Season Win Totals Odds Released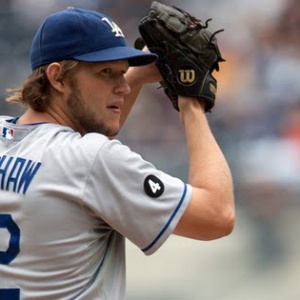 One of the best things about the sports calendar for bettors - and one of the worst for wives and significant others of bettors - is that it is perpetual. Like waves pounding against the beach, one sport ends only for another to begin.
For instance, we are less than one week removed from the Super Bowl, the finale of another grueling six-month football season. We are in the thick of heated college basketball, NBA, and NHL seasons. And now dawn is breaking on the 2017 Major League Baseball season.
The Atlantis Casino in Reno, Nevada, has released season win total numbers for the 2017 MLB season. According to my colleague Raphael Esparza , the Atlantis is the first sportsbook to release season win total numbers for 2017. And according to Esparza, this is the 11th straight year in which Atlantis has held that distinction.
"I talked to numerous sportsbook directors," said Esparza. "They are expecting big betting numbers this baseball season because of the outstanding MLB Playoffs last year."
The defending World Series champion Chicago Cubs (and there is a phrase I never thought I would type) beat Cleveland in extra innings last October to earn their first title in 108 years. The Cubs open this season as the odds-on favorites to win the championship again this year, and they also posses the highest preseason MLB win total at 95.5.
The Indians, last year's runners-up, are No. 2 with 92.5 wins.
According to 2017 MLB World Series odds from the Westgate, the Dodgers (10-to-1) and Boston (10-to-1) have the second-lowest odds to win the crown this season. They have the third- and fifth-highest season win totals, respectively.
The lowest 2017 MLB season win total belongs to San Diego (64.5) and Oakland (66.5). Minnesota, which posted the fewest wins in the Majors last year with 59, have the third-lowest season win total at 70.5.
Below are the MLB Las Vegas Season Win Totals for the 2017 season:
TEAM WINS
Chicago Cubs 95.5
Cleveland Indians 92.5
Los Angeles Dodgers 91.5
Washington Nationals 90.5
Boston Red Sox 90.5
New York Mets 89.5
Houston Astros 87.5
St. Louis Cardinals 87.5
San Francisco Giants 87.5
Toronto Blue Jays 86.5
Texas Rangers 86.5
Seattle Mariners 85.5
Pittsburgh Pirates 85.5
Detroit Tigers 85.5
Baltimore Orioles 84.5
New York Yankees 83.5
Kansas City Royals 80.5
Colorado Rockies 79.5
Arizona Diamondbacks 78.5
Miami Marlins 77.5
Los Angeles Angels 76.5
Tampa Bay Rays 75.5
Cincinnati Reds 73.5
Chicago White Sox 73.5
Milwaukee Brewers 72.5
Philadelphia Phillies 72.5
Atlanta Braves 71.5
Minnesota Twins 70.5
Oakland Athletics 66.5
San Diego Padres 64.5
Robert Ferringo is a professional sports handicapper for Doc's Sports. He is considered one of the top MLB cappers in the country and has turned a profit in three of four baseball seasons. Robert closed the 2015 season with an amazing $11,400 in earnings over the last four months and this summer will try for four of five profitable years this summer. He is looking forward to a great upcoming season against the MLB odds. Click here for more information on his MLB picks .
Read more articles by Robert Ferringo