NBA Playoffs Handicapping and Betting: Golden State Warriors Look Unstoppable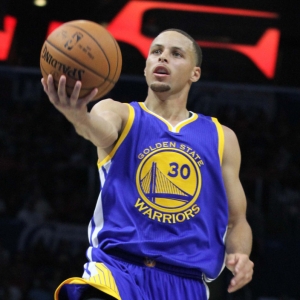 I am unafraid to say it -- these NBA playoffs have sucked so far. There has been a major shortage of even watchable games, never mind good ones, and we seem to be headed towards a totally inevitable conclusion that no one can, or is willing to, do anything about. Neither conference seemed to have a lot of depth heading into the playoffs, and both have been exposed as having a whole lot less depth than we thought in the playoffs. We'll focus on the East in the next article, but for now let's look at the West, and the only team that is even remotely relevant at this moment -- the Golden State Warriors. Where are they at? How have they gotten here? What does it mean for bettors? And on a scale from 'obviously' to 'unquestionably', what are their chances of making it to the finals? Here are five factors to consider when pondering those questions:
Free $60 in Member NBA Picks No Obligation Click Here
Path to here: What. A. Joke. Portland was hopelessly and completely outclassed in the first round. The Warriors didn't even have to try. And the Jazz were a great story and they played a very entertaining first round, but Gordon Hayward and company had no answers for, well, anything. The closest game that Golden State has played was Game 3 against Portland, and at a six-point margin it was hardly tense. Every other game was won by between 11 and 29 points, and they were almost never as close as the score would suggest. We have learned nothing, because Golden State has had to prove nothing. Of course, they have given us no reason for us to doubt them. There can really be absolutely no difference between what we thought about this team coming into the playoffs and what we think of them now.
Up next: The third round was supposed to be where the test was going to be. For Golden State, and for Cleveland for that matter, things do not look to be turning out in the same way as expected. Sure, they are up against San Antonio yet again, and that's never easy. And San Antonio did absolutely crush Houston in Game 6 despite playing without Tony Parker, who is gone for the year, and Kawhi Leonard, who the Spurs desperately need to get healthy. But the Spurs have their hands full regardless against this lineup, and as banged up as they are it is really hard to imagine the Spurs realistically standing a serious chance of the upset. If anyone can do it, the Spurs can. But I'm not at all convinced that anyone can do it.
Coaching: There has been some unfortunate drama here -- and sadly it's nothing new. More issues stemming from his 2015 back surgery have kept Steve Kerr away from these playoffs. And there is no sense as of yet whether he will be back soon, or at all, in these playoffs. Last year Luke Walton stepped up in Kerr's absence and got himself the Lakers job. Now Mike Brown is the man in charge temporarily. He's done fine, but he isn't the coach that Kerr is, and as long as the possibility of a Kerr return looms it could be a distraction. As games get tougher, too, uncertainty about who is in charge, and what role Kerr can and should play, could make focus tougher. It shouldn't be a damning factor -- and Brown will certainly be motivated to beat Cleveland -- but things would certainly be better if Kerr were here and in charge.
The core: Kevin Durant missed two games in the first round. It hasn't mattered. His Game 3 effort against Utah was as good as the game can be played -- 38 points and 13 boards in 39 minutes. He's comfortable, healthy provided he is well managed, and ready for big things going forward. Steph Curry is leading the team in scoring and doing what he does. He's dialed in. Klay Thompson mostly isn't scoring, but he's still contributing at a high level, and he'll find his touch at some point. And Draymond Green may be playing the best defense he ever has -- and that's really saying something. This team was assembled to do pretty much exactly what they have done so far -- and they don't feel like they even have a sense of where their ceiling might be yet.
Betting performance: All you need to know about how this team has been bet by the public in these playoffs, and the challenges they have faced in the games, is that they have won by an average of 16.5 points per game and they are just 5-3 ATS. In the three games they haven't covered, they have won by 11, 12 and 12 points, but that hasn't been enough for the public. Really, what's impressive is that they have still been profitable against these opponents under these expectations. That's a sign of how well they have been playing -- especially since they have often shifted into neutral well before the game ends. The performance on the total front has been similar, and for a similar reason -- they have gone over in five of eight games.
How about $60 worth of member's picks absolutely free? No obligation, no sales people, no credit card. You can use you $60 credit on any of our top NBA handicappers. Get your free daily NBA predictions today!
Read more articles by Trevor Whenham