2017 Super Bowl Public Action Betting Report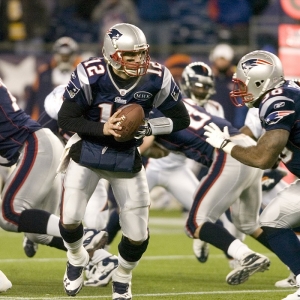 I'm a geek for betting action, and this year's Super Bowl is like geek Christmas. It's just fascinating. I love watching how lines are set and how they move, and I like trying to figure out why they are doing what they are doing. It's fun to do for any sporting event that has odds set for it. The Super Bowl, though, is a whole different animal. All the other events act in basically the same ways. Some get more action than others, but they respond to the same basic things. The public reacts in predictable ways, and the sharp money has the real power. The Super Bowl doesn't work that way. Not at all. And that's why watching and trying to understand the Super Bowl public action is so darned cool.
So, what's so different about this game? One thing above all else. It is pretty much the only game of the entire year in which the line movement is driven not by the sharp money but by the public action. In almost every other game in every sport there just isn't enough public action to compensate for the big bettors, so their opinions make things happen. If they agree with the public on a game then the line really moves, and if they disagree with the public then the line will usually move against the public. In the Super Bowl, though, everyone wants a piece of the action. People who don't bet all year bet on this game. People who bet a little from time to time bet a lot here. It's the one game everyone watches, and everyone knows it's more fun to watch when you have something on the line. So, this game doesn't act like other games, and that makes it crazy and fascinating and fun.
This year we have an added twist on top of that to make this game more interesting. Actually, there are three. First, we have a very public team - a team that the public tends to blindly support - in the Patriots. They are the most public team in the league right now, rivaled only by the Cowboys at this point. They are up against a team that, despite a star QB, is relative unknown to the public. The Falcons were 80/1 to win the Super Bowl before the season, and that has as much to do with people just not caring to know about them than any perception that they were really that bad. For context, in the first futures posted this week for next year's Super Bowl, only four teams have longer odds than you could have had on the Falcons , and these are all really, really bad teams.
So, the public has a natural inclination to back the Patriots. Most casual fans have also almost certainly seen the Patriots play more, and aside from Matt Ryan and Julio Jones are much more familiar with the New England core than Atlanta's. So, the public has a natural bias in this game going in. That doesn't mean that they are guaranteed to bet on New England, but they are going to have a really strong reason to not bet on the Pats. This has been proven out so far as nearly 70 percent of all bets have been on New England in the first five days of betting action.
Second, the game opened with the spread on the key number of three . Three is called a key number - the most significant of key numbers - because more games are decided by a field goal than any other margin of victory there is. So, the most likely outcome of a given game is for the favorite to win it by a field goal. Because of that books are very cautious about moving a line off of three. It takes much more for them to move off that number than any other, and oftentimes - as we have seen this year - we will see it move off that number only to go right back onto it. This is a number that seems very fair, but because books don't like to move off of it until they have to it opens them up for the risk serious losses if New England were to cover because it isn't as easy for them to try to balance the action as it would be at other prices. On the other hand, books hate having the number right on three because there is a good chance that they will have to give back all of the money they brought in if the game lands right on the number, and their profits will be gone. These are very nervous times for oddsmakers, and that just makes it fascinating. They want the line to move, but they won't move it until they are sure they are moving it correctly. I believe we will see 3.5, and maybe even more, but not as quickly as we would if the game opened at a different, less-significant number.
Third, public bettors are very reactionary to what they have just seen. If a team was very strong, they expect them to be very strong. If a team struggled last game, they expect them to struggle here. What is interesting about this game is that both teams came in off of truly dominant performances. They both faced respected foes in what seemed like close games, and they both made a mockery of them. The similarities go beyond that to scary extents, too - for example, the top receiver in the championship games for both the Pats and the Falcons had 180 yards receiving and two touchdowns, and both caught nine of 12 passes thrown to them. Because both teams came in so strong, the public doesn't have nearly the typical tendency of favoring one over the other because of their recent strength.
Beyond all those factors that make what the public action on the sides so fascinating here, there is also endless drama on the total. The public blindly loves the "over", so unless there are two ferociously-defensive teams with inept offenses they tend to bet over early and often. For this game we have a historic total - the 58.5 it sits at as I write is the highest we have ever seen in a Super Bowl by a point and a half, and it's one of a small handful of the highest totals we have ever seen in any NFL game. Given the reputations of these quarterbacks and these teams, though, that still isn't high enough - and that is really helped by the fact that Atlanta faced a 58.5 in week 17 and a 59.5 in the NFC Championship and went over them both.
We are going to see a lot of money bet on the over. The number is likely to go up. There is another factor that will drive it higher, too. A lot of people like to bet parlays in the Super Bowl - it's a very public-friendly bet despite the unattractive payouts - and a lot of people will parlay a side and a total bet. Whatever side they take, people will almost universally take the over in the parlays, so that action can provide further upward action this year. We could easily see 60 or something crazy like that.
Get free picks from any of Doc's Sports Advisory Board of expert handicappers - and with no obligation or credit card. You can use these free picks for any sport, and you will never deal with a salesman. Click here for your free Doc's Sports picks .
Read more articles by Trevor Whenham