2017 Super Bowl Wagering Advice: Props to Avoid
by Chris Vasile - 2/2/2017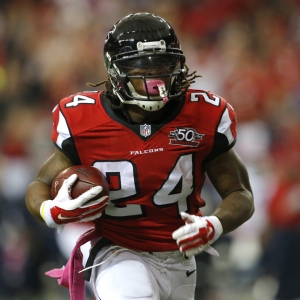 We are just three days away from Super Bowl LI, and the anticipation is building with every mention of the snacks, office pools and crazy props bets that sportsbooks are offering up to bettors. Today we live in a world where every aspect of any major sporting event is analyzed and picked apart until we are left with bits and pieces of how the outcome came to be instead of just enjoying the outcome as a whole. If you are stuck or torn in any way regarding the side you feel has the best chance to emerge victorious, I highly recommended turning your attention to a few prop bets to get your action in and feel good about your chances to make some money.
However, not all prop bets are as straightforward as they seem, and most that are available fall into the "sucker bet" territory. Let's take a closer look at Super Bowl LI prop betting and figure out which types of wagers to avoid and which offer the most value. In case you forgot, the Super Bowl is scheduled for Sunday, Feb, 5, at 6:30 p.m. EST.
I will break down these prop bets into three categories. The odds are courtesy of our friends at Bookmaker
Random but Popular Prop Bets
Some of the most popular prop bets you can make on the Super Bowl occur both before and after the actual game itself, and many of them garner the most media attention. Props like length of the National Anthem, color of the Gatorade shower, and the much-maligned game-opening coin toss . While these props can be fun and a quick win proposition, they are still a "suckers bet", especially when you have to pay juice on each line. Those who are serious about sports betting and think they are a "pro" definitely stay far away from these kinds of prop bets. They know that over time, there is no possible way to make a profit wagering on props that are either a 50/50 split or have no research or data available to base a wager off of. I've listed some of the crazier and random entertainment type prop bets on betting boards across Canada and the US.
Coin Toss: Heads -105, Tails -105

Will the Team That Wins the Coin Toss, Win the Game? Yes -115, No -115

How Long Will the National Anthem Last? "Over" 2:00 minutes -200, "Under" 2:00 minutes +155

Color of the Gatorade Shower: Orange +450, Red +350, Blue+300, Green +1250, Yellow +350
How Many Times Will Trump be Mentioned: "Over/Under" 1.5
What Color Hair Will Lady Gaga Come Out With: Blonde -400, Any Other Color +250

How Many Times Will "Deflategate" be said on Live TV: "Over" 1.5 +100, "Under" 1.5 -140
Cross-Sport Props
These types of prop bets are especially enticing because it gives you the most possible action in one wager. However, most of the times they are difficult to cash because you correctly have to predi ct the outcome of not one, but two different sporting events. As if winning a single bet wasn't hard enough. There are several of these prop bets available, so let's take a look at the options you should avoid.

Kevin Durant (Total Points and Rebounds) +1.5
Tom Brady (Pass Attempts) -1.5.

Durant plays the Sacramento Kings on Saturday, so this is ultimately a two-day prop bet. Hard pass.

Joel Embiid (Total Points and Rebounds) +6.5
First Field Goal Distance (-6.5)

I respect you if you "trust the process" in Philadelphia, but would lose that respect if you trusted this prop with your money.

Las Vegas Golden Knights (Total Goals in First NHL Game) -0.5
Falcons + Patriots (Field Goals Made in First Half) +0.5

If you feel like waiting around eight months to cash a ticket, this is the prop bet for you.
Player and Team Props

Typically, these kinds of prop bets are the safest way to wager. If you have some sort of idea on how you think or hope the game plays out, then finding a prop involving your favorite team or player can not only benefit your team but also your bankroll. There are certainly plenty of options to choose from, but not all of them will hold real value. Here are a few of your options whether you like the Falcons or Patriots.

Atlanta
Matt Ryan - Total Pass Attempts - "Over" 39.5 +100, "Under" 39.5 -120
Matt Ryan - Total Completions - "Over" 26.5 -130, "Under" 26.5 -105
Matt Ryan -Total Touchdown Passes - "Over" 2.5 +100, "Under" 2.5 -120
Julio Jones - Total Receiving Yards "Over 105.5 +130, "Under" 105.5 -160
New England

Tom Brady - Total Pass Attempts - "Over" 37.5 -120, "Under" 37.5 +130
Tom Brady - Total Completions - "Over" 24.5 -130, "Under" 24.5 +110
Tom Brady -Total Touchdown Passes - "Over" 2.5 +105, "Under" 2.5 -125
Chris Hogan - Total Receiving Yards - "Over" 58.5 +100, "Under" 58.5 -120
LeGarrette Blount - Total Rushing Yards - "Over" 50.5 -115, "Under" 50.5 -115


Player props can be a tricky situation because they require several different things to happen in order to hit your bet. For example, if you like Brady to throw for more than 25 completions, a Patriots blowout or lead heading into the fourth quarter would likely prevent him from throwing the ball more than a handful of times. Because of that, Blount might be able to exceed his total of 50.5 rushing yards. Everything is connected in one way or another, and this is why even the simplest of prop bets are difficult to accurately predict.
Doc's Sports has a great offer for new clients. You can get $60 worth of picks from any Advisory Board handicapper for any sport he handicaps. All with no obligation and no credit card needed. Claim your free picks today .