2017 WWE Survivor Series Odds and Expert Betting Picks
by Raphael Esparza - 11/17/2017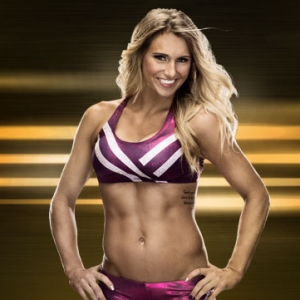 Thanksgiving is just days away, but on Sunday night at the Toyota Center in Houston some turkeys will be getting the stuffing kicked out of them! On Sunday night the biggest WWE cross-over PPV of the holiday season takes place, and I can guarantee the crowd we will see some huge surprises.
Sunday's WWE Survivor Series is stacked with outstanding matches, and big-time stars are scheduled to appear. Seven matches are on the Survivor Series card, and all the big names are scheduled on both brands. Most offshore books will take a bit more money on this PPV event because both brands will be competing in Survivor Series, and the WWE suits in the back are usually tight lipped when it comes to this Survivor card. Offshore sports book MyBookie.ag was one of the first to post odds on all seven matches this Sunday, and I can guarantee we will see some back stabbing and some plus-money winners.
My WWE betting predictions have been profitable; in mid-August at SummerSlam we went 8-4 and we hit with Sasha Banks +150 for a nice plus-money winner. In my last 20 WWE PPV's I am 99-38 (72%), and if you are going to place some action on the Survivor Series card this Sunday I highly recommend betting them early because these moneylines move in the blink of an eye. Survivor Series should also set up some outstanding matches for the next couple of PPVs, and we could see some long storylines and maybe, just maybe, some surprise guests that could include other wrestlers or even some UFC fighters. Yes, I said we could see some UFC fighters, and I predict some outstanding rumors for WrestleMania in New Orleans.
WWE Tag Team Matches
The Shield -500
The New Day +300
The Shield's reunion was going to be at TLC last month, but Roman Reigns was taken down by an illness. However, on Sunday night this powerful group should have no problem with the New Day. I believe this match between 'The Shield' and the 'The New Day' could easily be the match of the night, and given the stars in the ring between both teams I just can't see the Shield losing. Prediction: Raw Brand 'The Shield' and I know -500 is a bit high but grab this number now because this will close much higher.
WWE Tag Team Matches
The Usos -225
Sheamus & Cesaro +165

This tag team match between heel vs. heel should be a good one, but trying to figure out who will win this one is tough. Both teams are deserving of a 'W', and it wouldn't shock me to see either team win. However, right now I'm taking the Smackdown Tag Team Champs the Usos. The Usos have been nothing but brilliant this year, on the mic and in the ring, and I believe they will be rewarded with the big Survivor Series win. Prediction: Smackdown Brand 'The Usos'
Singles Matches
The Miz -150
Baron Corbin +110

I mentioned that 'The Shield' vs. 'The New Day' could be the match of the night, but this match between The Miz and Baron Corbin could be the worst match of the night. Here is another match that could go either way, but I'm leaning towards the plus-money Baron Corbin. I do believe the bigger matches will go to the Raw Brand, so that is one of the main reasons why I believe Baron Corbin and the Smackdown grab this victory. Also throw in the fact that this is a non-title match, so the Miz won't be losing his title if he losses. So again no big deal that the Miz drops this match against the Lone Wolf. Prediction: Smackdown Brand Baron Corbin and keep an eye out for this number because money will be coming in on the Miz.
Singles Matches
Alexa Bliss -125
Charlotte +105
Thank you for the suits in the back for the big victory Charlotte got over Natalya Tuesday night because I did not want to see Alexa Bliss over Natalya. Now this women's singles match is going to be really good and really entertaining. Charlotte and Alexa are arguably the two most talented women in the WWE right now, and I'm completely shocked that they have managed to avoid each other up until now. Keep an eye out for Carmella to be present or interfere in this match, and could be the reason why one of these two women's champs falls Sunday night. Predictions: Smackdown Brand Charlotte takes the victory, and I couldn't pass up +105 on Charlotte as everybody knows her record on pay-per-views.
Singles Match
Brock Lesnar -600
If this match was against Jinder Mahal then I would say double-mortgage your house and bet Brock Lesnar, but AJ Styles is now the Smackdown champ and this match is now a coin flip. This match is going to be epic and outstanding, and a big 'thank you' to whoever decided to give us this match. Keep an eye out for the former champ Jinder Mahal because he will be the reason why AJ Styles loses and Brock Lesnar wins. Either way, I see AJ Styles and Jindr Mahal going to Suplex City Sunday night in Houston. Prediction: Brock Lesnar
Women's Survivor Series Match
Team Raw -200
Team Smackdown +150
This Survivor Series women's match will showcase some of the best women's wrestling talent in one ring, and I can't wait to see who goes out first and who gets pinned last. I'm not shocked that Team Raw is the heavy favorite, and I see them winning this match. Alicia Fox is the Raw women's captain, but she will be the first to be eliminated, and over at PaddyPower she is 5-2 to be eliminated first. Everybody will be focused on NiaJax and Tamina, but I see Asuka being the last female standing and she will give Team Raw the big Survivor Series win. It wouldn't shock me to see either Nikki Bella or even Paige on Team Smackdown since they have a spot open, and with the chance of that possible surprise this match is at the top of my list. Predictions: Asuka pins the last two female Smackdown opponents, and Team Raw at -200 is your winner.
Men's Survivor Series Match
Team Raw -175
Team Smackdown +135
Talk about some talent in the ring on both sides, and this Survivor Series last match has all the potential to be even better then last year's epic battle. Who would have thought we would see John Cena, Triple H, and Randy Orton in the same ring against such great young talent like Finn Balor, Samoa Joe, and rising star Shinsuke Nakamura. Up above I picked the Raw brand to win the women's Survivor Series match, and I continue to see the Raw Brand winning the bigger matches. Heck, Raw has Bruan Strowman on their side, and him alone can probably beat TeamSmackdown. It wouldn't shock me to see other wrestlers be involved in this match like Kane, Owens, Zayn, Jason Jordan or even Bray Wyatt, but no matter who else sticks their head into this Survivior Series battle I see Triple H and Kurt Angle being the last two standing. Prediction: Team Raw and again I can guarantee some involvement from both brands will the reason why Team Raw wins.
Raphael Esparza is one of the best handicappers in all sports. This weekend Esparza will have plays Week #11 NFL Football, College Football, College Basketball, NHL Hockey, NBA Basketball, Soccer, CFL, and UFC Fight Night 121. Esparza is looking for another winning football season and right now Esparza has won four out five winning weekends in football. New clients can take advantage of Doc's no-hassle $60 free picks offer and get Esparza's weekday picks. Click here for $60 worth of free picks .