Free NBA Picks: Wednesday, Jan. 17, 2018, Opening Line Report and Handicapping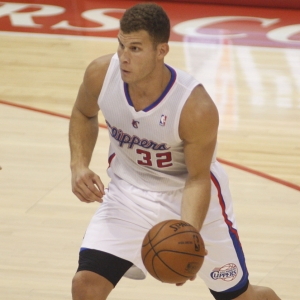 Monday was an important day in the NBA because certain players became eligible to be traded by their teams. I¡¯m not going to pretend I understand all the legal mumbo jumbo in the collective bargaining agreement, but basically the Jan. 15 date involved players who re-signed with their previous team this offseason, got a raise of at least 20 percent, had a salary worth more than the minimum and their team was over the cap and used Bird or Early Bird rights to sign them. The players are: Chicago¡¯s Cristiano Felicio and Nikola Mirotic (he¡¯s a goner), Cleveland¡¯s Kyle Korver, Denver¡¯s Mason Plumlee, Golden State¡¯s Shaun Livingston and Andre Iguodala, the LA Clippers¡¯ Blake Griffin, Memphis¡¯ JaMychal Green, Milwaukee¡¯s Tony Snell, New Orleans¡¯ Jrue Holiday, Oklahoma City¡¯s Andre Roberson, San Antonio¡¯s Patty Mills, Toronto¡¯s Serge Ibaka and Kyle Lowry, Utah¡¯s Joe Ingles and Washington¡¯s Otto Porter. Mirotic has a full no-trade clause. Porter must consent to any deal but can¡¯t be shipped to Brooklyn because the Nets signed him to an offer sheet but it was matched by the Wizards.
Wizards at Hornets ( -2, 214.5)
Washington¡¯s five-game homestand ended at 2-3 following a 104-95 loss to Milwaukee on Monday. The Wizards¡¯ 24 turnovers were a season high. John Wall had 27 points and nine assists but four of those giveaways. Charlotte took a one-game trip to Detroit on Monday and won 118-107. Kemba Walker scored 17 of his 20 points in the second half. Dwight Howard had 21 points and 17 rebounds. That was the final game for acting head coach Stephen Silas as Steve Clifford will return from his month-plus leave (health reasons). Charlotte won the first meeting at home vs. Washington 129-124 on Nov. 22. Howard had 26 points,13 rebounds and three assists. The Hornets have taken two straight at home in series.
Key trends: The home team is 5-1 against the spread in the past six meetings. The ¡°over/under¡± is 6-2 in the previous eight.
Early lean: Hornets and over.
Pelicans at Hawks (+3.5, 218)
New Orleans was in Boston on Tuesday. Atlanta upset the visiting Spurs, 102-99 on Monday, although San Antonio was typically short-handed. Dennis Schroder scored 26 points and Dewayne Dedmon had 12 points and 10 boards against his former team. The Hawks trailed by as many as 14. New Orleans beat visiting Atlanta 106-105 on Nov. 13. Darius Miller scored a career-high 21 points off the bench for New Orleans, including 14 in the final quarter.
Key trends: The road team has covered five straight in the series. The under is 4-0 in the previous four.
Early lean: Pelicans and under.
Spurs at Nets (TBA)
The Spurs dropped to 10-14 on the road with a 102-99 loss in Atlanta on Monday. Kawhi Leonard either was hurting or got a maintenance day off depending on whom you ask. Manu Ginobili left with a right thigh contusion in the first quarter. The Spurs had just four fast-break points. The Nets lost for the fifth time in the past six Monday, 119-104 vs. the Knicks. DeMarre Carroll scored 22 points for the Nets, who shot 37 percent. Tyler Zeller was back in the starting lineup after missing a game with a sore left hip. San Antonio has won the past five in this series, including 109-97 on Dec. 26. The Spurs are 41-4 (.911) all-time at home against the Nets, the best home winning percentage of any team against any opponent in NBA history. They also have won the past two in Brooklyn.
Key trends: The Nets are 8-2 ATS in their past 10. The under is 14-5 in the Spurs¡¯ previous 19 on the road.
Early lean: Wait on Leonard.
Pistons at Raptors (-8.5, 211)
The Pistons dropped their second straight Monday, 118-107 vs. Charlotte. They were outscored by 17 in the second half. Andre Drummond had just three points. Stanley Johnson missed another game with a hip injury. Toronto was clearly flat Monday in Philly off a huge home game (and loss) Saturday vs. the Warriors and lost to the 76ers 117-111. Kyle Lowry was back after missing three games Monday but was just 3-for-16 from the field. First meeting of the season between these neighbors. The Raptors won three of four last season. DeMar DeRozan averaged 23.0 points for Toronto, while Tobias Harris put up 19 per game for Detroit.
Key trends: The road team is 9-3 ATS in the past 12 meetings. The over is 9-3 in those.
Early lean: Raptors and over.
Warriors at Bulls (+9.5, 228)
Potential letdown game of the Dubs off Monday¡¯s visit to Cleveland, a 118-10 Golden State victory for a 13th straight road victory. Kevin Durant had 32 points and Steph Curry 23. A win here ties the franchise record for consecutive road victories. The Bulls are anti-tanking again as they won a third straight Monday, 119-111 over the Heat. Zach LaVine had 18 points in his second game back from a torn ACL. Justin Holiday made a career-best seven 3s and scored 25 points. Chicago¡¯s worst loss of the season was 143-94 in Oakland on Nov. 24. The Bulls actually led after one quarter. They shot 35.4 percent from the field overall to Golden State¡¯s 58.2 percent.
Key trends: The Bulls are 12-1 ATS in their past 13 after a win. The over is 7-2 in the Warriors¡¯ past nine.
Early lean: Bulls and over.
Knicks at Grizzlies (-4, 203)
The Knicks started a season-high seven-game road trip with a drive across town Monday and beat the Nets 119-104 to end a three-game skid. Kristaps Porzingis had 26 points and nine rebounds, and Michael Beasley added 23 points and 10 boards. Tim Hardaway Jr. sat out the second of a back-to-back. The road trip is New York¡¯s longest since 1988-89, with the remainder coming against the Western Conference. The Grizzlies beat the Lakers, 123-114 on Monday. Memphis shot 51 percent and had eight players in double figures. New York won the first meeting 99-88. The Knicks put together a 24©3 run spanning the second and third quarters to take a double©digit lead. Memphis has won the past six at home in the series.
Key trends: The favorite is 7-0 ATS in the past seven meetings. The under is 15-7 in the Grizzlies¡¯ previous 22 at home.
Early lean: Knicks and under.
Heat at Bucks (-4, 205.5)
The Heat¡¯s seven-game winning streak was snapped in Chicago on Monday, 119-111. Miami starting Tyler Johnson injured his left ankle in the third quarter and didn¡¯t return. The team doesn¡¯t think it¡¯s serious, but he obviously could miss a game or two at minimum. The Bucks ended a two-game skid with a 104-95 upset in Washington on Monday in the second of a back-to-back. Giannis Antetokounmpo scored 27 points and grabbed a career-high 20 rebounds. These teams just met Sunday in south Florida and the Heat won 97-79. Miami¡¯s Goran Dragic scored a game-high 25 points as Antetokounmpo led Milwaukee with 22.
Key trends: The home team is 5-1 ATS in the past six meetings. The under is 6-0 in the Bucks¡¯ past six.
Early lean: Bucks and under.
Lakers at Thunder (TBA)
First ESPN game. The Lakers had a four-game winning streak end Monday in Memphis, 123-114. Lonzo Ball was out with a knee injury as was Brandon Ingram with an ankle. Both are questionable for this one. The Thunder won a second straight Monday, 95-88 over Sacramento. Russell Westbrook had 19 points, 16 rebounds and nine assists before being ejected for protesting a call late in the fourth. It was Westbrook¡¯s 14th straight game having a double-double with at least 20 points. The only guard in NBA history to have a longer streak was Michael Jordan, with 15 straight in 1989. The Lakers were crushed at home in the first meeting with the Thunder, 133-96 on Jan. 3. Rookie Terrance Ferguson came out of nowhere with 24 points, all in the second half for OKC. Westbrook had 20 points, 12 assists and six rebounds. Ball missed that game with a shoulder injury.
Key trends: The Lakers are 0-8 ATS in their past eight at OKC. The under is 4-0 in the previous four there.
Early lean: Wait on Ball, Ingram.
Jazz at Kings (+1.5, 202)
The Jazz have dropped five of six following a 109-94 home loss to the Pacers on Monday. Raul Neto returned from a 15-game absence due to a concussion and bruised left knee and had five points. The Jazz think Rudy Gobert is getting close, but they also have lost Thabo Sefolosha for the season. The Kings lost a fifth in a row Monday, 95-88 at Oklahoma City. They led by 15 in the first half. Utah goes for the three-game series sweep.
Key trends: The Jazz are 2-11 ATS in their past 13 vs. teams with a losing home record. The under is 4-1 in the previous five meetings.
Early lean: Kings and under.
Nuggets at Clippers (TBA)
Second ESPN game. Denver hosted Dallas on Tuesday. The Clippers are back over .500 for the first time since they were 5-4 after a fifth straight win Monday, 113-102 over Houston. Lou Williams scored 31 points, and Blake Griffin added 29 before his ejection. Things got chippy at the end and there are reports some Houston players tried to get into the Clippers locker room. DeAndre Jordan missed it with an ankle injury and probably sits here. First meeting of the season between these teams. Clippers won the first last season but dropped the final three.
Key trends: The home team has covered five straight in the series. The over is 7-1 in the Clippers¡¯ past eight.
Early lean: Wait on Jordan.
AMAZING offer ¨C Doc¡¯s is offering $60 worth of member¡¯s NBA picks for free ¨C no obligation, no sales people. Try one of our NBA handicappers picks free now. Also, for a limited time only get three top NBA handicappers for the price of one! Click Here . Get free NBA basketball picks today at Doc¡¯s Sports basketball predictions page .
Read more articles by Alan Matthews