2018 WWE SummerSlam Betting Odds and Expert Predictions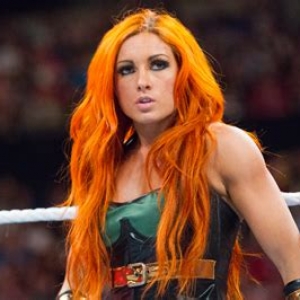 The sportsbooks are in 100 percent focused on the upcoming football season, and NFL Preseason Week 2 takes place this weekend. However, if you want to take a break on preseason football and Major League Baseball then why not put some cash on the big WWE pay-per-view this Sunday. Yes, I'm talking about WWE SummerSlam that takes place at the Barclays Center in Brooklyn. And not only will the crowd be rowdy, but we could see a 'Rousey' win a belt.
Sunday's WWE SummerSlam is staked with outstanding matches, and all belts are up for grabs at the Barclays Center. Fifteen matches are on the SummerSlam card, and all the big names are scheduled to compete here. We could see some major spoilers and surprise outcomes on Sunday night. Most offshore books will take a bit more money on this PPV event because it's the biggest PPV of the summer, and the WWE suits in the back are usually tight lipped when it comes to this SummerSlam card. Offshore sports book MyBookie.ag has posted odds on 10 matches this Sunday, and I can guarantee we will see some championship belts getting exchanged. Sunday's SummerSlam betting card has some interesting betting value, and I do see multiple plus-money winners.
My WWE betting predictions have been profitable, and at the last three WWE pay-per-view events I have gone an outstanding 16-2 and scored multiple plus-money winners (Money in the Bank winner Carmella at +160). At WrestleMania we struggled as underdogs were cashing left and right, but in the last 21 WWE PPVs I am 99-39 (72 percent), and if you are going to place some action on the SummerSlam card then do it quickly. I highly recommend betting these SummerSlam matches fast, because these betting numbers move quickly because of low limits. SummerSlam should also set up some outstanding matches for the next couple of PPVs, and we could see some long storylines and probably more underdog winners.
SmackDown Tag Team Championship Match
The Bludgeon Brothers -140
The New Day +100
I'm a huge fan of the New Day, and getting them plus-money seems too good to be true. However, I see the champs holding on to their belts. I have mixed feelings for this match because I see the feud continuing at the pay-per-view 'Hell in a Cell', and that is when I see the New Day getting the tag team belts. With that being said, I see the Bludgeon Brothers holding on to the belts Sunday night and getting them at only -140 seems like a steal.
Prediction: The Bludgeon Brothers -140
RAW Singles Match
Finn Balor -155
Baron Corbin +115
Boy, am I tired of this feud, and I'm hoping this feud ends Sunday night at the Barclays Center. I actually feel sorry for Finn Balor because he has had some disappointing feuds this year, but hopefully the suits in the back fix that after he beats Baron Corbin. I would hurry up and grab the -155 on Balor because this number will move by Sunday morning, and I see Balor getting the pin and moving on to bigger and better things on RAW.
Prediction: Finn Balor -155
SmackDown Singles Match
Daniel Bryan -105
The Miz -135
Daniel Bryan and the Miz have a longstanding feud, and this feud continues Sunday night. Out of all the matches on the SummerSlam card, this is one I can't wait to watch, and this match should be very entertaining. On Sunday night this rivalry won't and can't end, and with this rivalry lasting a while I see the Miz getting the win at all costs. WWE can't have the Miz lose here so quickly, because right now the Miz is one of the hottest performers inside and outside the ring, and why not capitalize with his stardom with a SummerSlam victory over his arch enemy.
Prediction: The Miz -135
WWE United States Championship
Shinsuke Nakamura -265
Jeff Hardy +185
As I mentioned up above, the Daniel Bryan versus the Miz is one of the most anticipated matches of the evening. And this match for the United States Championship is probably one of the matches that will probably be a bit of the snooze fest. The only way I see Jeff Hardy winning this match and the belt is if he has not ONE but TWO cups on to protect the family jewels. I don't see that happening, and I don't see Shinsuke Nakamura losing the belt.
Prediction: Shinsuke Nakamura -265
WWE SmackDown Womens Championship Triple Threat Match
Becky Lynch +150
Charlotte +300
Carmella +225
The reign of terror continues over at Smackdown as Carmella still holds the championship belt, but that won't be the case for long. I know the clear choice pick here is Charlotte, but I just don't see that happening Sunday night. While this match is a triple threat match, that doesn't go well for the champ Carmella because she will not have James Ellsworth by her side to help. I'm a big fan of Becky Lynch, and I see her pinning Carmella to get the win and the belt as she starts a nice long feud with Charlotte or maybe even Asuka, who is not on the SummerSlam card.
Prediction: Becky Lynch +150
WWE RAW Intercontinental Championship
Dolph Ziggler +205
Seth Rollins -285
My original pick was going to be Dolph Ziggler until Dean Ambrose showed up at Monday Night RAW to be in the corner for Seth Rollins Sunday night. I thought Ziggler would win this match with Rollins beating him at 'Hell in a Cell', but now that Ambrose is in the mix I see Rollins winning the Intercontinental belt. I would be very cautious on betting this match because I still can see Ziggler winning, and we could see some kind of mega match at 'Hell in a Cell'. Either way, this match will be fun to watch, and we could all be left scratching our heads afterwards.
Prediction: Seth Rollins -285
RAW Money in the Bank Contract Match
Braun Stroman -300
Kevin Owens +220
Here we go! This match between Braun Stroman, and his Money in the Bank Contract, and Kevin Owens will be the match of the night by far. This match will determine if SummerSlam will be something we are still taking about on Monday or if we are talking about a boring NFL Preseason game on TV Monday night. I believe whoever wins this match between Stroman and Owens will be the RAW Heavyweight champion Monday night at RAW. That means the Money in the Bank contract will be cashed Sunday night, and I'm taking the long shot here in this mega-match. WWE gives us another Big vs. Small storyline, and this story ends with small cashing a nice underdog plus-money ticket.
Prediction: Kevin Owens +220
Additional Prediction: Owens cashes the Money in the Bank contract
WWE Championship Match
AJ Styles -160
Samoa Joe +120
You have to give props to Smackdown because they continue to give us dream match after dream match, and this match between the champ AJ Styles against Samoa Joe should be very entertaining. These two have fought in NJPW, ROH, and TNA, and now you can add the WWE to their resume. I see this match going either way. I'm leaning towards AJ Styles to keep his belt, but at the same time I'm rooting for Samoa Joe to win his first WWE belt. Joe will be a champion very soon, but I don't see him winning Sunday night. And when all said and done, the phenomenal one will keep his belt and these two will fight at 'Hell in a Cell'.
Prediction: AJ Styles -160
WWE RAW Women's Championship
Alexa Bliss +400
Ronda Rousey -600
Money continues to flow in on 'The Baddest Woman on the Planet' Ronda Rousey, and I see her dominating this match early. WWE is pushing Rousey quickly because of her popularity and her rumors that she could be done in the WWE after WrestleMania to try and start a family. Last week I was 100 percent all in on Rousey winning this match, but then the death of Natalya's father (Jim "The Anvil" Heidhart) happened on Monday and rumors were telling me that she was going to feud next with Rousey. I still believe Rousey wins Sunday night, and she will hold the belt for a while and maybe drop it at WrestleMania.
Prediction: Ronda Rousey -600
WWE Universal Championship
Brock Lesnar +220
Roman Reigns -300
It seems like I have been writing about this feud every month, and every month I think Vince McMahon finally gives Roman Reigns the Universal Championship. Sunday night I see a beat down from both wrestlers, and we should see blood all over the ring. However, when the match is over I see Roman Reigns winning and finally getting his championship belt for about five minutes. Kevin Owens cashes his Money in the Bank contact and Owens becomes the Universal Champion. If that is true then SummerSlam will be a huge success because I see new storylines coming up, but it wouldn't shock me to see the WWE go in two other directions. Either way, I would be 100 percent shocked if Brock Lesnar walks away Sunday night from the Barclays Center still the champ.
Prediction: Roman Reigns -300
Additional Prediction: Owens cashes in his contract and wins the belt
Raphael Esparza is one of the best handicappers in all sports. This weekend Esparza will have plays from NFL Preseason, MLB, WNBA, Soccer, UFC and Saturday he has his 8-Unit CFL Game of the Year. Esparza is looking for another winning football season and right now Esparza has all his football packages available. In NFL Preseason Week One Esparza swept the board going 3-0 and this weekend he looks for more NFL winners. Right Esparza also has his 8-Unit College Football Future up and ready plus he has a 5-Unit NFL Future posted. New clients can take advantage of Doc's no-hassle $60 free picks offer and get Esparza's weekday picks. Click here for $60 worth of free picks .
Read more articles by Raphael Esparza