2018 WWE Survivor Series Betting Odds and Expert Predictions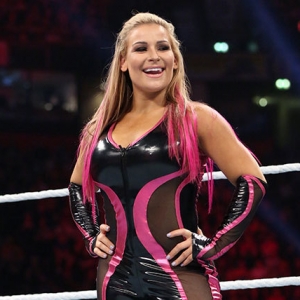 Sportsbooks worldwide are preparing for the Thanksgiving holiday weekend, but this Sunday the offshore books will have their eyes focused on the Staples Center in Los Angeles. Of course, I'm talking about WWE Survivor Series that takes place at the Staples Center in Los Angeles, and the stars will be out to watch this pay-per-view event.
Sunday's WWE Survivor Series is, surprisingly, really good match-wise, and we have some last-minute bouts that will take place Sunday night. Eight matches are on the Survivor Series card, but some big names will not be wrestling in this event due to injuries or no storyline. We could see some major spoilers and surprise outcomes on Sunday night in LA. Most offshore books will take a bit more money on this PPV event because it's one of the biggest PPV of the winter, and the WWE suits in the back are usually tight-lipped when it comes to this Survivor Series card. One of the biggest offshore sports books, MyBookie.ag, has posted odds on six matches this Sunday, and I can guarantee we will see some underdogs cashing.
My WWE betting predictions have been profitable, and at the last four WWE pay-per-view events I have gone an outstanding 21-5 and scored multiple plus-money winners. SummerSlam missed on some plus-money winners, but in the last 22 WWE PPVs I am 104-42 (71 percent), and if you are going to place some action on the Survivor Series then do it quickly. I highly recommend betting these Survivor Series matches fast, because these betting numbers move quickly because of low limits. Survivor Series should also set up some outstanding matches and storylines, and again I smell some underdogs cashing.
Women's Survivor Series Elimination Match
Team RAW -120
Team Smackdown -120

The Smackdown ladies went to RAW on Monday and put a beat down on them, and that could carry over to Sunday. I know the RAW ladies have the size and muscle, but they do not have team chemistry, and it wouldn't shock me to see Natalya and Ruby duke it out and they both get sent out early. Smackdown women will win this match, and I see either Carmella or Asuka being the one to bring home a 'Blue' victory.


Prediction: Team Smackdown -120
Men's Survivor Series Elimination Maatch
Team RAW -130
Team Smackdown +110

Since I've picked the Smackdown women to win the Survivor Series elimination match, that means the RAW men will win this match. RAW will win this match because of one guy and one guy only, and his name is Braun Strowman. I don't understand the push they are giving Shane McMahon, and since he won 'Best Wrestler' in Saudi Arabia I see him getting beat down by either Strowman or Drew McIntyre. No matter what happens in this match, the RAW men will win.
Prediction: Team RAW -130
Champion vs. Champion Match
Seth Rollins -140
Shinsuke Nakamura +100

A little shocked that the public jumped on Seth Rollins early when the oddsmakers posted this number because of the mind games Dean Ambrose is playing on Seth Rollins. Rollins is not focused on Shinsuke Nakamura, and in this match look for Ambrose to interfere and give Shinsuke the 'Blue' win. WWE needs to fuel the Ambrose/Rollins storyline, and what better than making Rollins lose on Sunday.
Prediction: Shinsuke Nakamura +100
Champion vs. Champion Tag Team Match
AOP (RAW) -200
The Bar (Smackdown) +180
Since the Big Show has joined The Bar, they have been piling up some wins. However, Sunday night I see the youth of AOP taking this match. This is AOP's biggest match in their young career, and I see them getting rewarded. The Bar can afford to lose this match, and if the suits in the back want to push AOP this match will be the big start.
Prediction: AOP -200
Women's Champion
Ronda Rousey (RAW) -1000
Charlotte Flair (Smackdown) +600
I'm torn in this match as Charlotte Flair replaces Becky Lynch to face off Ronda Rousey. The public will be behind Rousey just because of her popularity, but it wouldn't shock me to see Lynch poke her face in this match to give Charlotte the win. If not then I see Rousey winning and winning easily. I'm going with my first prediction, Becky Lynch shows up and helps Charlotte defeat Rousey, and again Smackdown 'Blue' takes another match.
Prediction: Charlotte Flair +300
Women's Champion Match - Method of Decision
Pinfall +400
Submission -250
Field (any Other Method) +150


Heavyweight Champions
Brock Lesnar (RAW) -500
Daniel Bryan +300
Brock Lesnar Total Suplexes
Over 6.5 -200
Under 6.5 +160
I do not see Daniel Bryan beating Brock Lesnar Sunday night at Staples Center, and I see Lesnar giving Bryan at least 8-10 suplexes. Bryan will have his moments in this match, but the size and power of Lesnar will be too much and we will see how healthy Bryan really is after the beating Lesnar gives him. RAW 'Red' ends the show with a big victory and they have to thank Mr. Brock Lesnar.
Prediction: Brock Lesnar -500
Raphael Esparza is one of the best handicappers in all sports. This weekend Esparza is excited that College Football is in full effect and Esparza has a big College Football play going on Saturday night. The former Vegas oddsmaker will have will action this weekend in NFL Football, College Football, NBA, College Basketball, NHL, CFL Playoffs, soccer, and don't forget he is looking for more fight winners in both Boxing and UFC. New clients can take advantage of Doc's no-hassle $60 free picks offer and get Esparza's weekday picks. Click here for $60 worth of free picks .
Read more articles by Raphael Esparza