WWE WrestleMania 34 Odds and Expert Betting Predictions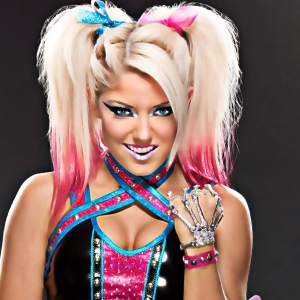 WWE PPV WrestleMania is live this Sunday from the Superdome in New Orleans, and this event could be one of the biggest WWE affairs ever! It's no secret that WrestleMania is considered the Super Bowl of wrestling entertainment, but this one in New Orleans is setup to be an eye-popping event! WrestleMania always brings out the entertainment stars, and this year we could see some big movie stars and maybe one big UFC star. We'll see some outstanding matches this Sunday, and I'm hoping we see more head-turning upsets like two years ago when Zack Ryder won the Intercontinental Championship. For that match Ryder's betting line opened at 50-1 to win the Intercontinental Championship.
Here at Doc's Sports, I handicap and provide entertainment odds for events such as WrestleMania, and MyBookie has decided to post some of the odds for WrestleMania. If you are going to place some cash on these WWE WrestleMania matches, I highly recommend betting them early because these numbers move quickly because of low limits.
Last year some of the biggest WWE talent was at the Camping World Stadium in Orlando, and this year the WrestleMania card is stacked with new and upcoming stars. WrestleMania 34 will feature some of the biggest stars in wrestling history with the likes of The Undertaker, Brock Lesnar, Roman Reigns and John Cena, and all of them will be in matches. One of the biggest WWE additions this year is Ronda Rousey, who is a WWE wrestler, and she also has a match at WrestleMania, which will be her first WWE match. I haven't even discussed whether The Rock, Conor McGregor, or Bobby Lashley will make an appearance this Sunday night in New Orleans. With all championship belts on the line Sunday night, we will see some new champions. It wouldn't shock me to see some plus-money underdogs cash Sunday night in the Crescent City.
My WWE betting predictions have been profitable, and at the Royal Rumble and Survivor Series we have gone a perfect 10-0 and scored multiple plus-money winners. In my last 19 WWE PPVs I am 89-31 (74 percent), and if you are going to place some action on the WrestleMania card this Sunday I highly recommend betting them early because these moneylines move in a blink of an eye. WrestleMania should also set up some outstanding matches for the next couple of PPVs, and we could see some long storylines, and some surprise guests/wrestlers will likely pop up in the SuperDome to make things very interesting Sunday night.


Odds Provided by MyBookie
Smackdown Tag Team Championship
The Usos +135
The New Day 4-1
The Bludgeon Brothers -120

I really want to take the Bludgeon Brothers in this Tag Team Championship match, but instead give me The Usos at plus money Sunday night. The Usos are still looking for their WrestleMania moment, and on Sunday night at the Superdome I see them holding off the New Day and the Bludgeon Brothers. Having The Usos win this match could prolong a long feud between the Bludgeon Brothers, and the suits in the black can always have the Usos lose the belt down the road.
Prediction: The Usos +135
RAW Tag Match Championship
The Bar +165
Braun Strowman & TBD -250
As of Wednesday night, no partner has been announced for Braun Strowman, and the rumors continue to fly around the web. I have heard Bobby Lashey, Elias, Ray Mysterio, Neville, Big Cass, and heck even Conor McGregor could be his tag team partner; but whoever it is they will win the belt Sunday night. Sheamus is dealing with some nagging injuries, and rumors have him maybe taking a long break. I know the RAW tag team division is a mess right now, and the WWE Draft will probably fix that problem, but right now I see Strowman and his wrestling partner winning the titles.
Prediction: Braun Strowman & TBD -250
RAW Women's Championship
Alexa Bliss +175
Nia Jax -250
This number is dropping as Nia Jax opened around -280, and I have no clue why money is coming in on Alexa Bliss. A title match between Bliss and Jax has been brewing since Bliss first won the belt, and Sunday night I see the belt changing hands. Nothing is better then beating someone who was talking smack about you behind your back, and Sunday Nia Jax will get the sweet taste of revenge.
Prediction: Nia Jax -250
United States Championship
Randy Orton +100
Rusev +175
Bobby Roode +350
Jinder Mahal +550
The fact that they put Rusev in this match is probably the biggest head-scratching moment on the WrestleMania card, but I guess since your t-shirt is the No. 1 t-shirt being sold right now then you get to perform at the biggest PPV of the year. I originally thought Jiner Mahal would win this match, but what I'm hearing from the suits in the back is that this match is between Randy Orton and Rusev. Its no secret that Randy Orton can be a crowd favorite without a belt, and with Rusev threating to leave the company I see him beating Jinder Mahal and winning the title. Right now Rusev has the crowd on his side, and I see him battling with new contenders for the next couple of months -- we can all celebrate "Happy Rusev Day" this coming Sunday.

Prediction: Rusev +175
Intercontinental Championship
The Miz +350
Seth Rollins +120
Finn Balor +125

This match is a tricky one since all three guys could win this match. It's no secret that the Miz and his wife Maryse are brand-new, first-time parents, and you would figure the Miz could get some time off. With Daniel Bryan available to wrestle I see The Miz losing his belt to him and not Seth Rollins or Finn Balor. I'm actually shocked that the Miz is +350 in this match, and Sunday night I see the champ staying the champ.

Prediction: The Miz +350
Smackdown Tag Match
Daniel Bryan & Shane McMahon -200
Kevin Owens & Sami Zayn +160
The biggest crowd pop Sunday night in the Superdome is when Daniel Bryan music hits the Dome, and I'm not going to lie I will have chills down my back. Bryan won the heavyweight Championship belt in the Superdome at WrestleMania 30, and I just don't see him losing Sunday night in the Dome. Shane McMahon is just getting out of the hospital, so you figure Daniel Bryan will have to carry this match between Kevin Owens and Sami Zayn. But of course Shane 'O' Mac will do something outrageous, and I see Bryan and McMahon beating the team of Owens and Zayn.
Prediction: Daniel Bryan & Shane McMahon -200
Smackdown Women's Championship
Charlotte Flair +350
Asuka -700
I see two for sure winners Sunday night in New Orleans, and the first one is for the Smackdown Women's Championship. Charlotte has been a dominant women's champion, and Asuka hasn't lost a singles match since coming to the WWE. Here is another shocking line movement as Asuka opened over -1000, and as of Wednesday night money has come in on Charlotte and now Asuka is -700. This match will be very entertaining, and we can pretty much guarantee that Carmella will either get involved or pin who ever wins this match. I'm hoping she doesn't because that could ruin a good match and a good feud for months to come. It's time for Asuka to have a belt, and I see her streak ending losing a belt, so Sunday night 'The Empress of Tomorrow' gets her mania moment.
Prediction: Asuka -700
RAW Tag Team Match
Kurt Angle & Ronda Rousey -825
Triple H & Stephanie McMahon +475


I'm not going to lie here! I was really hoping for Rousey to match up with The Rock, but this weekend The Rock is teaming up with a gorilla in the movie "Rampage". This tag team match is a no-brainer in my eyes because why would you bring Rousey to the WWE just to have her lose her first WWE match. I'm actually shocked that this number isn't higher.
Prediction: Kurt Angle & Ronda Rousey -825
Smackdown WWE Championship
AJ Styles +295
Shinsuke Nakamura -415

If you want to see an outstanding wrestling match between these two then go find their epic match in New Japan Pro Wrestling at Wrestle Kingdom 10. Sunday night in this match we will see the best match of the night and we will see a title change. I can't wait for this match because these two have great chemistry, and with a sold out crowd cheering every move this match will be electric. Also throw in that this will be just the start of a long feud between these two and I suspect this will be a long-running rivalry with belts exchanging. The first exchange will be in the Superdome Sunday night.
Prediction: Shinsuke Nakamura -415
RAW Universal Championship
Brock Lesnar +600
Roman Reigns -1200
Really impressed on how Roman Reigns called out the champ Brock Lesnar for being a part-time wrestler and got the crowd on his side. It's no secret that Lesnar is going back to UFC soon, and its no secret that the WWE have been grooming Reigns to take over and be the face of the company. This prediction is another no-brainer, but I'm predicting the outcome of how Reigns wins. Paul Heyman backstabs his client Lesnar and helps Reigns become the new Universal Championship, and Reigns becomes the new client of Heyman.
Prediction: Roman Reigns -1200
Raphael Esparza is one of the best handicappers in all sports. This Saturday Esparza will have three 'Road to the Kentucky Derby' prep races and so far he has cashed three out five weekends in the ponies. Esparza will also have weekend plays NHL Hockey, NBA Basketball, Soccer, Boxing, UFC, and don't forget MLB Baseball has started. New clients can take advantage of Doc's no-hassle $60 free picks offer and get Esparza's weekday picks. Click here for $60 worth of free picks .
Read more articles by Raphael Esparza