NHL Betting Advice: Best and Worst Wagering Teams for Moneyline Bettors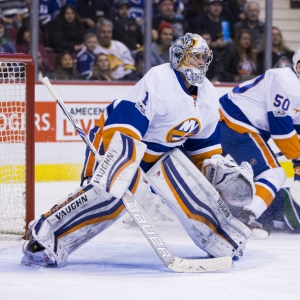 We are more than three-quarters of the way through the NHL regular season, so we largely know what can be expected of teams from a betting perspective. We know what teams are by now. And that is obviously much more flattering for some teams than others. It's a good time to check in with our betting Studs and Duds - the teams that have been most kind to bettors, and those that have burned piles of money. (Teams are ranked by their moneyline performance)
Studs
Tampa Bay: The Lighting have a 15-point lead over the second-best team in the NHL right now. Fifteen! They are incredibly, almost impossibly dominant. People knew they were going to be a force heading into the season, but they have been so good, and so strong, that they can create profits no matter how aggressive oddsmakers get in setting numbers. To understand why they are the most profitable team in the league, you only need to look at the standings in a historical sense. The team has 104 points with 16 games still left to play, so even if they played .500 hockey the rest of the way - which they obviously won't - they would wind up with 120 points. Last year Nashville won the President's Trophy with 117 points. In the last dozen years only one team has had better than 120 points - Washington had 121 in 2010. This team is on pace for 129.
New York Islanders: The Islanders were not a playoff team this year in the view of most after losing franchise cornerstone John Tavares to free agency. But until just this past weekend they were leading their division. It has been a real shock, and a testament to how good Barry Trotz is as a coach. But reality is starting to catch up to this team, and they are struggling. They can't score, and their defensive unit has probably been overachieving. They are the second-most-profitable team now, but I will be shocked if they stay that way.
Calgary: Most people viewed my hometown squad as one of several in the West that would be in a strong fight for a playoff spot. Most probably erred to putting them in the playoffs before the season. But they are leading the Western Conference and have the second-best record in the league. Like the team ahead of them here, exceeding expectations by that much is a recipe for serious profits. They aren't cooling off, either - their loss on Saturday night snapped a season-high seven-game winning streak.
Arizona: If the playoffs started today, Arizona would miss out by two points. That would be heartbreaking, but considering I, like most people, expected them to miss out by about 25 points, that would still be something of a victory. It's not clear how it is happening, but this team has been competitive. And exceeding expectations, as we have already seen, is a key to profit. They have won six straight, so they are in the midst of their most profitable stretch of games.
St. Louis: The Blues set things up perfectly for bettors. They came in with reasonably high expectations but were just awful for the first couple of months of the season. Only once most people gave up on them did they turn the corner, and they have been one of the very best teams in the league since. They aren't quite as sharp right now, but the long stretch of dominant play has generated serious profits, enhanced by the fact that prices were inflated by that lousy start.
Duds
L.A. Kings: This has been one of the stronger, more reliable franchises out there. But at a time when the league has gotten younger and faster, they have gone older and slower. And, not surprisingly, it isn't working. It's a toxic environment right now, and it should surprise no one that they are the least-profitable team in the league. They are the worst team in the Western Conference, which is well behind where they were expected to be.
New Jersey: Last year the Devils were a great story, as Taylor Hall won the MVP and led them to the playoffs. This year, though, nothing has worked. Injuries have brutalized the team, and their goaltending has let them down. They are now at the bottom of their division and are a good bet to stay there. A wildly-disappointing year for a team that looked to be on the rise in a big way last year - that's how you lose bettors' money.
Colorado: The Avalanche are the Minnesota Twins of the NHL given how they seem to bounce up and down the standings year by year. Their top line is one of the best in the NHL - maybe the best. And beyond that they just don't have nearly enough. They are still in the playoff battle in the West, but only because that race is just pathetic. They are disappointing, and after a solid playoff-qualifying season last year, people clearly expected more.
Get $60 worth of member's NHL picks absolutely free - no obligation, no sales people - you don't even have to enter credit card information. You can use this $60 credit any way you please on any of our top hockey handicappers. Get $60 worth of premium members' picks free ! Also, get free NHL picks every day on Doc's Sports NHL predictions page.
Read more articles by Trevor Whenham