Prop Odds and Expert Betting Predictions for the King of Jeopardy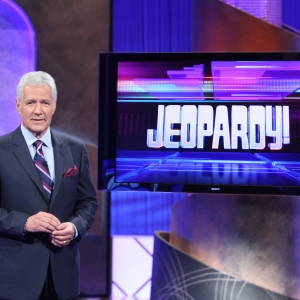 I had not watched Jeopardy in a very long time. I used to be obsessed - even going so far as making the contestant pool in 2006 - but those days are long gone. But the last week or so it has been appointment viewing. If you've missed it, Las Vegas sports bettor James Holzhauer has been making a mockery of the game, dominating in ways that we have just never seen in the long history of this game. There have been more than 7,000 games played in the history of the series. Holzhauer now owns the seven highest single-game totals - and he has played only 15 games. His combination of stellar knowledge, sharp game play, incredible aggressiveness, and lightning reflexes has made him almost feel unbeatable. So far, he has played against 30 different players. Just one has even gone into the Final Jeopardy round with a chance to catch him unless Holzhauer made an insane overbet and lost.
Because this run has been so incredible, and the amount of attention he has brought to the game already, it only makes sense that BetOnline has offered a wide range of prop bets. Here's a look at what is available:
Beat Ken Jennings all-time earnings record of $2,520,700?: The "no" is at -140, while the "yes" is at +100. Jennings is famously known as the king of Jeopardy, with 74 consecutive wins. Before we talk about him, though, we should talk about the elephant in the room. While Jennings earned the most in a single run, Brad Rutter is really the king of the game. He made his initial appearance in a time when champions were limited to five games. But he has never lost a game in all his returns for various tournaments and has earned just short of $4.8 million. If Holzhauer wants to be the undisputed king then this number, not Jennings' earnings, is what he needs to be aiming for. Holzhauer passed $1 million in his 14th game. He'll need, at this current pace, somewhere around 30-35 games to pass Jennings, and he would likely pass Rutter's all-time record around the same time passing Jennings' record for wins. While Holzhauer looks completely invincible, it only takes one bad game to end it all. And since he is so aggressive in Daily Doubles, all it would take is a stumble by him and a strong opponent and he could easily fall. It makes sense, then, that the no is favored here. But there isn't a ton of value at this price - not the way this robot performs. It is his total lack of emotions as he plays that makes him so dangerous - or at least that is how it feels.
Break his own single game record of $131,127?: Yes -300, No +200. The previous single game record was $77,000. Holzhauer, as we said, has eclipsed that seven times. He starts at the bottom of the board so he has built up as much as he can by the time he hits a Daily Double, then he bets like crazy. It's a dangerous approach, but one he has obviously mastered. I wouldn't bet the yes at this price, but mainly because chasing high totals means high bets and higher chances of failure. But I certainly believe he can beat it.
Consecutive Jeopardy Wins - over/under 74.5: Under -500, Over +300. The under is the safe but boring bet here. To go over here he needs to win every game for 15 weeks. Staying focused and dialed in that long is a lot to ask - though they film only two days a week, with five days of shows each day, so he does get plenty of off time.
Holzhauer vs. Jennings in 2019?: No -200, Yes +150. At some point we are obviously going to see Holzhauer and Jennings clash. Jeopardy is masterful at finding excuses to bring top past players back again and again. The dream, of course, would be a showdown between these two and Rutter. They could put that in primetime and draw massive numbers - at least massive for Jeopardy. Whether it happens in 2019 in some form depends on how long Holzhauer lasts, so the no is the safer bet, but at some point it is inevitable.
Who wins Holzhauer vs. Jennings?: Holzhauer -200, Jennings +150. To win at Jeopardy you have to know your stuff, but most players who make the show know enough to do fine. It's the ringing in that makes winners. The timing has to be perfect. Holzhauer is freakish with it, but so was Jennings. Holzhauer is much more aggressive, so he would have an edge if the two players rang in at the same rate of success. But there is no reason to believe off the top that Holzhauer would dominate Jennings. So, the difference between the two isn't as big as it might seem. I'd take Jennings here given the price.
Read more articles by Trevor Whenham