Rise of Skywalker Betting Odds: Predictions for Star Wars Deaths
by Ricky Dimon and Raphael Esparza - 12/16/2019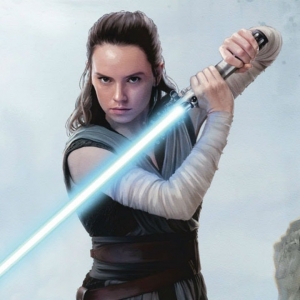 It's the most wonderful time of the year. No, not because Christmas is less than two weeks away; it's because not only is there NFL, bowl games, and basketball to bet on, but you can also get in on some action with Star Wars.

That's right; Episode IX is just about here. And to announce its arrival, Doc's Sports handicapper Raphael Esparza has produced all types of betting odds for the upcoming The Rise of Skywalker, which is set to hit theatres this holiday season. He has you covered for everything from the film's box-office success to a shirtless Kylo Ren to family relationships all the way to survival odds.

The first in this three-part series of Star Wars: The Rise of Skywalker odds covered the Academy Awards , the box office, Rotten Tomatoes score, etc., before continuing with more exotic props such as a potential Baby Yoda appearance. Now we wrap it up on the darker side-quite literally-with death odds, Rey's potential defection, and her relationship with Emperor Palpatine. Get your bets in and get your popcorn ready for this week's-yes, this week's-Dec. 20 release date!


Will Rey turn to the Dark Side in The Rise of Skywalker?

Yes +180
No -220

Ricky: If a movie's trailer can have a pivotal moment, this one's came at the end when Rey was shown in a black cloak with a double-bladed red lightsaber. Of course, the preview is not going to completely give away what happens in the movie-especially with respect to such a monumental moment-but it at least provides some food for thought. Is it the real thing, or is it some kind of vision not unlike Luke Skywalker's face inside Darth Vader's helmet during The Empire Strikes Back. What's your analysis?
Raphael: When I was setting the line for this prop, yes, the movie trailer was pivotal. However, with this being the last installment for the Skywalker Trilogy, no way Rey turns. But at the same time, I never thought Hulk Hogan would turn heel, and look what happened in the early 90s.


Will Emperor Palpatine be revealed as Rey's Father?

Yes +2500
No -4000

Ricky: While we're on the subject of Rey, what do we think about her lineage? Her identity was one of the biggest questions left unanswered byThe Force Awakens, and those should be answered by The Rise of Skywalker. But how? This one could go in any number of directions, as Rey's father could be just about anyone. It's probably not the former Emperor, but at these long odds (+2500) is it worth a shot?
Raphael: I don't see the Emperor being Rey's father, but I do see a shocker happening. Maybe the Emperor will be Rey's grandfather or drunk uncle, but we should find out more about Rey at the end of this trilogy. The 'No' cashes, but why not put some small change on the 'Yes'?!?!


Does C-3PO Die in The Rise of Skywalker?

Yes -180
No +140
Does R2D2 Die?

Yes +1000
No -2000
Does Chewbacca Die?


Yes +1000
No -2000
Ricky:
Okay, it's time to wrap up this series of prop-bet articles with…the death toll. C-3PO? Probably dunzo. R2D2 and Chewbacca? Probably not. You have the demise of R2D2 and Chewbacca at the same price. Which one of the two do you think inspires more betting action?
Raphael: Chewbacca has to be the one that could go sailing; Chewy lost his best friend (Han Solo) in The Force Awakens, and it would make sense to move on to the storyline of Chewy. No way the kill R2D2; he is too iconic to the Star Wars franchise.
Does Rey Die?

Yes +2500
No -4000
Does Kylo Ren Die?
Yes -140
No +110
Ricky:
We know that actress Daisey Ridley (Rey) is done with
Star Wars
after this. But that doesn't necessarily mean her character is going to kick the bucket in
The Rise of Skywalker
. In fact, she almost certainly won't…unless there is a big upset and she decides to sacrifice herself. But you have to think Kylo Ren is in for certain doom. I mean, this guy has committed more crimes than the New England Patriots' film crew. Karma is coming, right?
Raphael: I think you are correct. No way Rey dies, but Kylo Ren is pretty much bye bye. Heck, they killed Darth Maul and Darth Vader, so if you are a Kylo Ren fan you might want to cover your eyes at some point in the movie.