2019 WWE Money In The Bank Betting Odds and Expert Predictions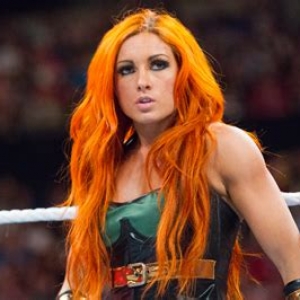 WWE Money in the Bank is live this Sunday from the XL Center in Hartford, Connecticut, and this event should be interesting. Son Sunday night Becky Lynch will defend two of her championship titles, and we could see history in the making.
Can MITB give us the head-scratching results like WrestleMania did? Because WrestleMania was crazy good! At WrestleMania we saw three plus-money underdogs win, including the IIconics winning the Women's Tag Team Championship and they opened around +300. Do I believe we see some big dogs cashing Sunday night in Connecticut? Probably not, but I still see value on the MITB betting card.
Here at Doc's Sports, I handicap and provide entertainment/pop-culture odds for events such as MITB, and MyBookie has decided to post odds for Sunday's WWE pay-per-view. I highly recommend betting them early because these betting numbers will move quickly because of low limits.
My WWE betting predictions have been profitable, and with the last six WWE pay-per-view events I have gone an outstanding 36-12 and scored multiple plus-money winners. At WrestleMania we went 7-2 on the betting card with two plus-money winners. Our last 24 WWE PPV's I am 118-49 (71 percent), and if you are going to place some action on the MITB card do it very quickly. MITB should also set up some outstanding matches for the next couple of PPV's, and we could see some long storylines and probably more underdog winners.
RAW Steel Cage Match
The Miz -500
Shane McMahon +300
I'm still blown away that Shane McMahon won at WrestleMania against the Miz, but Sunday night revenge gets served in a Steel Cage. I really don't see the Miz losing, because if they want him to carry some of the Monday Night RAW load he has to come out on top against Shane. Hopefully this match doesn't take long, because this could be labeled worst match of the night.
My Prediction: The Miz -500
Smackdown Singles Match
Roman Reigns -300
Elias +240
I have to give the WWE applause for not giving Roman Reigns a title shot after he came back from his medical leave. This feud has been fun to watch, and I would love to see Elias get the big pay-per-view win. However, I just don't see that happening. It wouldn't shock me to see some interference in this match, but if not the 'Big Dog' takes the 'W'.
My Prediction: Roman Reigns -300
RAW United States Title Match
Rey Mysterio +240
Samoa Joe -300
Samoa Joe beat Rey Mysterio in a blink of an eye at WrestleMania, and I see Samoa Joe dominating this match. Not a fan of Mysterio's son Dominick being involved in this storyline, and with Samoa Joe winning I'm hoping we see him feud with someone else. A little shocked that Samoa Joe is only -300 because I see him closing around -500 or higher.
My Prediction: Samoa Joe -300
RAW Women's Title Match
Becky Lynch -500
Lacey Evans +350
Smackdown Women's Title Match
Becky Lynch -145
Charlotte Flair +115
Here is my quick write-up for both matches that Becky Lynch has to face Sunday night. I'm not a big fan of Becky Two-Belts, and I see her losing one of her belts Sunday night. Becky is a huge favorite against Lacey Evans, and I don't see the suits in the back giving her a belt since she just showed up to the big stage. With that being said, I see Becky losing to Charlotte and Charlotte goes back to Smackdown as the champ and Monday Night RAW will get Becky Lynch full-time. Give me the plus money on Charlotte Flair Sunday night as I believe this is the 'Best Bet' on the MITB betting board.
Smackdown Title Match
Kevin Owens +210
Kofi Kingston -260
My wallet is telling me to bet Kevin Owens and grab that 2-1 underdog play, but my heart is trumping my wallet and my heart says Kofi Kingston wins this match. Kofi had an unbelievable WrestleMania moment, and I just don't see him dropping the belt on this first title defense on a pay-per-view. (Inside information) Kofi Kingston is getting ready to take a celebratory media trip to Ghana, and I really don't think the WWE will send him to Ghana without the championship belt.
My Prediction: Kofi Kingston -260
RAW Universal Title Match
Seth Rollins -480
AJ Styles +340
Monday Night RAW improved when AJ Styles showed up, but too bad this coming Monday AJ Styles will be on RAW with no belt. Seth Rollins is coming off a big win at WrestleMania over Brock Lesnar. And with everything pointing to Rollins being the new face of the company, I don't see him losing the Universal Championship belt Sunday night. Rollins stock is at an all-time high, and he will have the belt around his waist for a long time. Grab Seth Rollins -480 now because this number will move to -500 or higher by Sunday morning.
My Predictions: Seth Rollins -480
Men's MITB Ladder Match
Drew McIntyre -130
Andrade +250
Baron Corbin +1100
Sami Zayn +1200
Mustafa Ali +1400
Randy Orton +1400
Finn Balor +1500
Ricochet +1600
It's so sad that Alexia Bliss had to pull out of the Women's MITB Match, and that is why we took down those odds. For the men's side, the MITB match is really between two or three guys to win the briefcase. It makes sense that Drew McIntyre is the favorite here, and I see him being the favorite when he walks down to the ring. I'm a little confused that they have Andrade at +250 because I really thought Baron Corbin would get more love betting-wise. It should be a fun match, and again anything can happen, but at the end of the day I see one guy that would make sense to bring down the briefcase.
My Prediction: Drew McIntyre -130
Laying down some small money on Baron Corbin +1100 as well
Raphael Esparza is one of the best handicappers in all sports. This weekend Esparza will have plays from NBA Playoffs, NHL Playoffs, MLB Baseball, Soccer, Boxing, UFC and don't forget Saturday he has Horse Racing picks from the Preakness Stakes (Pimlico Race Course). Esparza been cashing NBA Playoff tickets and his 2019 Horse Racing results are astonishing as he is up +6,000 the last three months. New clients can take advantage of Doc's no-hassle $60 free picks offer and get Esparza's weekday picks .
Read more articles by Raphael Esparza