2019 WWE Royal Rumble Expert Picks with Odds and Predictions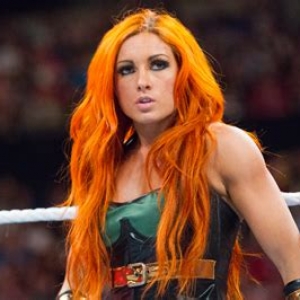 The Royal Rumble is this Sunday night, and if you are like me and have absolutely zero interest in watching the NFL Pro Bowl then jump on the WWE Network and watch this mega WWE PPV event. Sunday night at Chase Field in Phoenix, Arizona, is one of the biggest WWE cross-over PPV events of 2019, and the wrestling stars in attendance, and maybe surprising us in the ring, could be epic!
This Sunday's Royal Rumble has some big names, and I guarantee we will see something shocking and mind-blowing. Not only will we see the men's 30-Man Royal Rumble match on Sunday, but don't forget this will be the second all-woman Royal Rumble match, and some of the ladies could be the big winners to the main-event, WrestleMania. Seven matches are on the PPV card, and this card will see title switches, unbelievable WWE stars, shocking entrants, and, of course, the Royal Rumble will produce some WrestleMania mega storylines. Most offshore books will take a bit more money on this PPV event because it's the biggest PPV of the winter, and the WWE suits in the back are usually tight lipped when it comes to this Royal Rumble card.
My WWE betting predictions have been profitable, and with the last four WWE pay-per-view events I have gone an outstanding 24-5 and scored multiple plus-money winners. At SummerSlam we went 7-3 on the betting card, but in the last 22 WWE PPV's I am 106-42 (72 percent), and if you are going to place some action on the Royal Rumble card do it very quickly. I highly recommend betting these Royal Rumble matches fast, because these betting numbers move quickly because of the low limits. Royal Rumble should also set up some outstanding matches for the next couple of PPV's, and we could see some long storylines and probably more underdog winners.
Odds - Provided By MyBookie


Smackdown Tag Team Championship Match
The Miz & Shane McMahon -180
The Bar +150
Is it me, or is this little feud boring? I can't wait for the brand shake down because at Smackdown Live the tag team division needs a bad makeover. Getting The Miz and Shane McMahon under -200 seems to be a steal because this Tag Team Title Match has to be the easiest prediction on the Royal Rumble card.
Prediction: The Miz & Shane McMahon -180
Smackdown Men's Championship Match
Daniel Bryan -400
AJ Styles +330
To me this feud seems like it has gone on forever, but one thing about these two top wrestlers is when they meet inside the ring they always produce epic matches and the crowd loves it. I'm not going to lie, I love the new attitude of Daniel Bryan, and with the new attitude I believe that is why this feud continues. Sunday night the champ keeps his belt, and look for someone to interfere in this match and that could produce AJ Styles' next feud opponent.
Prediction: Daniel Bryan -400
Smackdown Women's Championship Match
Asuka -180
Becky Lynch +150
This Smackdown Women's Championship match has "match of the night" written all over it, and I can't wait to watch this one. The order of the matches will determine the winner of this match. If this match is one of the early matches, then I see the champ taking her belt home, but if this match is one of the last matches then Becky Lynch gets her belt back. I believe that Asuka beats Becky and keeps her title for WrestleMania, and I believe the suits in the back have other big plans for 'The Man'.
Prediction: Asuka -180
RAW Men's Championship Match
Brock Lesnar -360
Finn Balor +300
Really WWE! The David vs. Goliath story!? Does Finn Balor have a shot to beat Brock Lesnar Sunday night? We will know this answer when Finn Balor comes out for this match. If Balor is all painted up, then I can see him shocking the WWE Universe and beating the Beast. However, if he comes out just with his black leather jacket then I see Lesnar winning. No matter what happens here, I see 2019 being a big year for Balor, and Sunday night he will have an outstanding performance against Lesnar. Too bad he will fall short, and Lesnar gives him one too many F5's.
Prediction: Brock Lesnar
RAW Women's Championship Match
Ronda Rousey -1600
Sasha Banks +700
The biggest betting line on the Royal Rumble card is this match, and I just don't see Sasha Banks pulling off the upset. Let's face it, Ronda wins this match at the end, but Banks gives it her all and this match will be very entertaining. Too bad we know the winner before both female wrestlers hit the ring.
Predictions: Ronda Rousey -1600
Odds - Provided By BetOnline

Women' Royal Rumble Winner
Charlotte Flair -200
Becky Lynch +150
Alexa Bliss +1600
Ember Moon +1800
Ronda Rousey +2300
Shayna Baszler +2000
Mandy Rose +2500
Bayley +3300
Sasha Banks +4000
Asuka +5000
Noami +5000
Nia Jax +5000
Carmella +6600
Kairi Sane +6600
Natalya +6600
Nikki Bella +6600
Mickie James +8000
Ruby Riott +8000
Sonya Deville +8000
Stephanie McMahon +8000
Trish Stratus +8000
Alicia Fox +10000
Brie Bella +10000
Lana +10000
Lita +10000
Nikki Cross +10000
Peyton Royce +10000
More Wrestlers at the site
As the betting odds tell you here is that really only two WWE female wrestlers have a shot at winning the Women's Royal Rumble. Either Charlotte Flair or Becky Lynch. Yes, Lynch already has a match against Asuka, but we already said that she loses and I see her pinning Charlotte to win the women's Rumble. No matter if Lynch wins or Charlotte wins, the winner will fight Ronda Rousey at WrestleMania.
Prediction: Becky Lynch +150
Men's Royal Rumble Winner
Seth Rollins +175
Braun Strowman +350
Drew McIntyre +400
John Cena +600
Finn Balor +1400
Andrade Cien Almas +2000
Kenny Omega +2000
The Miz +2000
The Rock +2000
Kevin Owens +2500
AJ Styles +3000
Bray Wyatt +3200
Dean Ambrose +3500
Randy Orton +3500
Samoa Joe +3500
Batista +4000
Bobby Lashley +4000
Daniel Bryan +5000
Dolph Ziggler +5000
Elias +5000
Jeff Hardy +5000
Mustafa Ali +5000
Shane McMahon +5000
Shinsuke Nakamura +5000
Apollo Crews +6000
EC3 +6000
Kurt Angle +6500
R Truth +6600
Rey Mysterio +6600
Rusev +6600
Sami Zayn +6600
The Undertaker +6600
Mojo Rawley +8000
Baron Corbin +9000
Big E +10000
Big Show +10000
Cesaro +10000
CM Punk +10000
Jinder Mahal +10000
Kane +10000
Lars Sullivan +10000
Mick Foley +10000
Shawn Michaels +10000
Stone Cold Steve Austin +10000
Hulk Hogan +10000
I'm going to give you two wrestlers that I believe could win the 2019 Men's Royal Rumble, and I'm curious to see what star or big free agent runs down to enter in this Rumble. Could we see Kenny Omega, Lars Sullivan, Batista, or why not Hulk Hogan? But let's face it, really only a handful of wrestlers have a shot to win this and headline WrestleMania, and the obvious choice is Seth Rollins. Seth Rollins vs. Brock Lesnar at WrestleMania would be nice, and I'm hoping that is the result, but I do not want to see Drew McIntyre vs. Brock Lesnar. Now McIntyre vs. Daniel Bryan could be a nice WrestleMania match. The WWE Universe wants to see Rollins win the Royal Rumble, and right now the suits in the back are listening to the WWE Universe -- I see Rollins winning.
Prediction: Seth Rollins +175
Bet small change on Drew McIntyre +400
Raphael Esparza is one of the best handicappers in all sports. This weekend Esparza will have plays from NBA, College Basketball, Soccer, Boxing and Saturday night he will have a big unit play in Bellator 214. No NFL games this weekend but Esparza is looking at pages after pages of Super Bowl props and next Sunday Esparza will have a 6-Unit Super Bowl Prop bet. New clients can take advantage of Doc's no-hassle $60 free picks offer and get Esparza's weekday picks .
Read more articles by Raphael Esparza