Expert NBA Handicapping for July Return
by Doug Upstone - 6/8/2020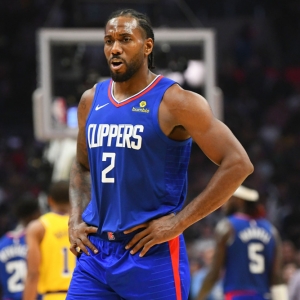 Congrats to the NBA, like the NHL, players and owners trusted each other and figured out a way to save their season during these unprecedented times. The NBA had talked a lot about shaking things up with somewhat radical ideas, but in the end, they went down a good path.
Without going into too much detail that you could read many other places, here is what's happening.
• 22 teams, 13 from the Western Conference, and nine from the Eastern Conference, are resuming play in Orlando.
• There will be a traditional 16-team playoff format, split by conference affiliation.
• All 22 teams will play eight contests that will contribute towards the final standings.
• In either conference, if the ninth seed is within four or fewer games in the final standings to the eighth seed, those two will meet in "play-in game or series". The No. 9 seed would have to defeat No. 8 twice in two contests to earn the playoff berth.
Because we are betting NBA basketball, what could all of this mean to us? Let's examine.
Out of The Gate
For starters, all 22 teams have a vested interest in what happens next. Literally, every game has ramifications. Thus, from the very first matchup, teams are fighting for their playoff lives, postseason positioning, or creating team continuity heading into the playoffs.
With no fans, it will be dependent upon every player within the team to generate their competitive juices. Every individual is wired differently, meaning your type-A players are likely to be hyper-focused because they have the ability to block everything out in the moment.
More emotion-driven players will have to do so internally or rely on their teammates to keep them pumped up.
This all will fall to coaching, and it will immediately go to playoff-mode. This includes in-game adjustments, riding the hot hand, and the ability to determine and take advantage of mismatches. This will be exceedingly more important than most regular-season skirmishes.
Coaches will trust the offense will come around and will work harder on defensive principles, looking to swiftly decipher which opposing players are scuffling and attack those weaknesses.
What About Game Odds and Totals?
With no home-court advantage, that suggests we will have "truer" NBA odds for all games played. However, in talking to friends in the industry that work with sportsbooks in helping to determine odds, they are saying the odds will be virtually the same.
A standard NBA homecourt advantage is worth two to three points depending on the team. And while there will not be an exact way to determine what the odds would be for neutral site betting, I'm hard-pressed to believe they could be the same.
From the start, underdogs of seven or more points would seem to have an edge. The reasons include, what's at stake for them and needing the effort.
After a few contests, deeper teams like Milwaukee and the Los Angeles Clippers should have an advantage because they have more scoring options. Or another way to look at it, favorites with short benches would be disadvantaged since if their top scorers don't perform, they might falter.
Maybe this handicapper is wrong, but totals seem like they would be harder to predict. The initial variables of offense, defense and cohesiveness appear harder to predict which could lead to totals being off by double digits in either direction for NBA picks. Oddsmakers will quickly adjust just like they always do, but initially, totals experts could have an advantage.
Making NBA Futures Bets – Same Old Same Old
Maybe 2020 will prove to be different because it's 2020. However, this is tried and true. Since 1970, only once has a team that was not seeded 1, 2, or 3 in their conference have they gone on to win the NBA championship.
The only team that was not a Top 3 seed to win the championship in the last 49 years was the 1994-95 Houston Rockets. Houston was the defending champion, but various players missed time in the regular season like Hakeem Olajuwon, Vernon Maxwell and Robert Horry. The Rockets traded for Clyde Drexler from Portland, and he did not mesh with his new team, trying to fit it in until the last 10 games of the 35 he played in the regular season. With everyone back and healthy, Houston came together despite having only 47 wins in the regular season and being the sixth-seed out West and won back-to-back titles.
In fact, since the NBA started in 1947-48, the only other team that was seeded lower than third place, to have won a crown was the 1969-70 Boston Celtics (4th), as they were wrapping up winning 11 of 13 titles that season.
Only the cream of the crop is going to win four playoff series, with the absolute rarest of exceptions.
---------------------------------------------------------
Doug Upstone of Doc's Sports has 21 documented No. 1 titles and finished in the Top Ten 80+ other times in a distinguished career. Doug as a professional handicapper/writer has written for various well-known sports betting websites and several of the football newsletters you have read before.
----------------------------------------------------------------
New Customers, use $60 Free Money to get my Hot Picks daily.
$$ The PGA Tour returns this week and Doug cannot wait, having won six of eight weeks (75%) this season!
$$ Doug has Horse Racing picks six days a week and for only $15 each day (half price), which keeps more money in your pocket. Saddle in for Winners!
$$ All of Doug's 4 and 5-Unit NBA Plays this season, up $5,180! Can't wait to restart!
$$ Doug's a 3-time NHL monitored handicapping champion (2014-2016) and 61.5% on his latest hockey plays.
$$ Doug has Free Picks daily you can profit from!
Check out Doug's Winning Plays! Click Here and start collecting cash!