NCAA Football Mid-Major Free Betting Picks: Florida Atlantic Owls Week 9
by Chris Vasile - 10/27/2021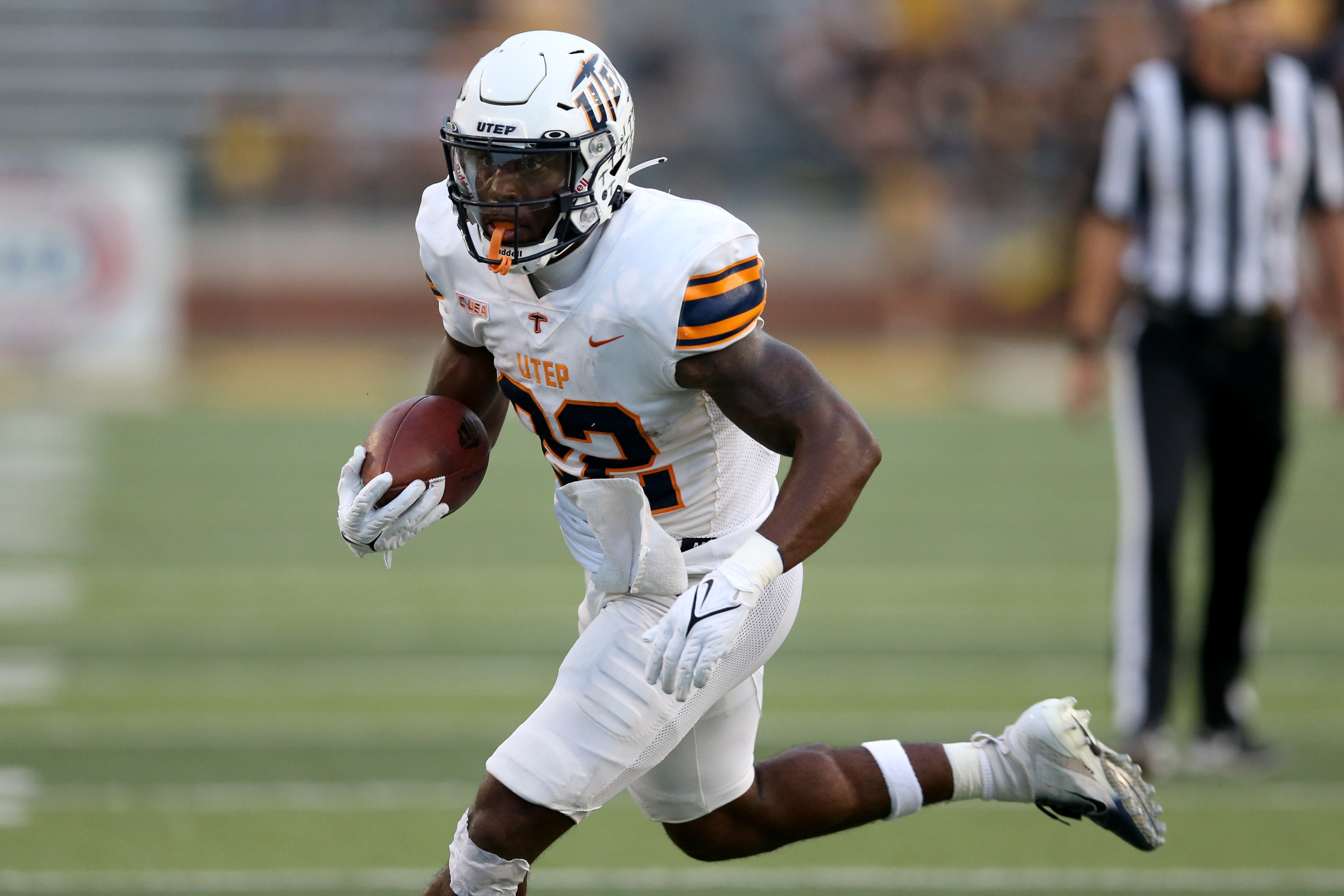 I'm still a little bit baffled by this Florida Atlantic team. The whole purpose of this article was to help specialize by following one team and understand the ebbs and flows and show that it's possible to make money following one specific team and/or conference. The Owls are doing their very best to disprove that theory, and I'm a little annoyed that the results have not been better. I've zigged when I should have zagged and I took the under when things looked bleak, only to have them break out offensively. It's been a struggle, but I put in the same amount of research, if not more, on a weekly basis to try and come up with the best possible selection for their games. I missed last week as I banked on the FAU road form holding true (0-3), but they went out and won the game and covered the touchdown spread. On to this week, where they take on a 6-1 UTEP squad. Let's find a winner, shall we?
Doc's Sports offers free college football picks for every game on our college football predictions page.
Week 9 vs UTEP
As of writing this, the Owls have been tabbed as an 11.5-point favorite with the total set at 47.5. This line opened at Owls -14 but has quickly been bet up to down to where it sits right now. To be completely honest with you, I'm not sure what exactly the Owls have done to be an 11.5-point favorite over anyone not named Massachusetts or Connecticut.
The Owls completely fooled me last week. I thought I had the right side with Charlotte getting more than a touchdown on their home soil. It looked good at the half as Charlotte held a 9-7 lead. It was a completely different story in the second half, as the Owls came out guns blazing and put up 21 third-quarter points to take a commanding 28-9 lead – a lead they would never relinquish. In fact, the Owls ended up shutting out the 49ers for the duration of the second half, which, given their defensive struggles on the road, is impressive.
N'kosi Perry led the way was a crisp 9 of 11 passing for 225 yards and three touchdowns. Running back, Johnny Ford pitched in with 92 yards rushing and a touchdown and 32 receiving yards and another score. These two guys will need to be at their very best against this week as the Owls welcome to Boca Raton a UTEP team that is quietly 6-1 on the season. The Owls should be able to limit what the Miners can do on offense as the Miners rank in 100's in all major offensive categories. It's not to say the Owls will turn into the 2000 Ravens and pitch a shutout, but the Owls may be able to pitch a shutout for multiple quarters.
Offensively, the Owls will find the sledding tough as their good offense will go against a UTEP defense that ranks very well in most categories, including 23rd overall in rushing yards allowed per game and 43rd in total yards per game. UTEP is a team many had predicted to go under their win total of three, but they've been quite the surprise this season. UTEP has won four straight games coming into this contest, including wins against LA-Tech, Southern Miss, Old Dominion and New Mexico. Those wins aren't exactly against elite opponents, but UTEP cannot be taken lightly. They pose a serious threat on offense as they rank in the between 103 and 122 in most major offensive categories. They are led by quarterback Gavin Harrison, who has thrown for 1,547 yards and eight touchdowns. The team also has four receivers that have more than 100 yards receiving, led by Jacob Cowing with 775 and four touchdowns. The team also features four players that have over 100 yards rushing, including Ronald Awatt, who paces the team with 469 yards and three touchdowns.
Series History: This will be just the third all-time meeting between these two programs with both teams coming into this game with one win a piece. The first meeting came way back in 2015 with the Miners winning that game 27-17. The return match was played the following year with the Owls coming away with a 35-31 win on their home soil. Call this the rubber match if you will.
UTEP at Florida Atlantic Football Picks
I still find it hard to believe that the Owls are laying 11 points to a 6-1 UTEP team. I fully understand the last four wins the Miners have had come against teams that are under .500 and that have seven wins combined this season. However, if you look at the statistics, UTEP isn't too far off FAU in terms of what they've given up and what they get offensively. This feels like a closer game than 11 points, and I'm inclined to take the points. However, FAU has won 11 straight on their home field, and I know all too well how different a team they are in Boca Raton compared to on the road. With that said, I'm sitting this game out.
Selection: Pass.
Get college football picks on every single game, or if you want our very best bet premium picks by the experts, sign up for your free $60 account with a guarantee.