NCAA Football Mid-Major Free Betting Picks: Florida Atlantic Owls Week 8
by Chris Vasile - 10/20/2021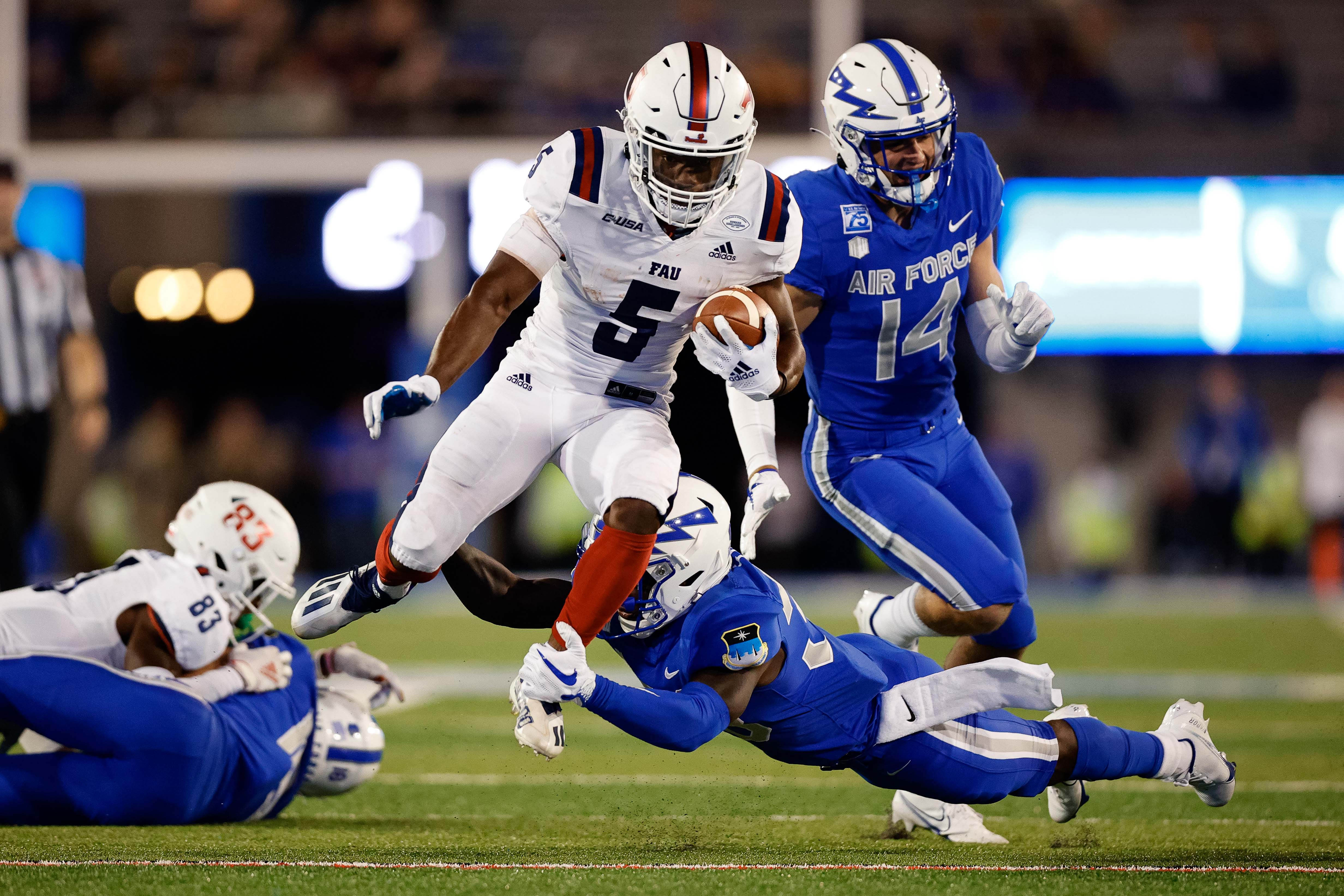 As we enter Week 8 of the College Football season, it's now time for Florida Atlantic to put up or shut up. The Owls have been the model of inconsistency this season as they have a middling 3-3 record and have won all three games at home while getting destroyed in all three games on the road. It has been hard to back the Owls this year as their play is so sporadic. However, if the Owls are expecting to make a Bowl game, they are going to have to win at least one road game this season. Looking ahead, after this game, the Owls host UTEP and then Marshall and then hit the road with games at Old Dominion and Western Kentucky before wrapping up the season at home to Middle Tennessee. I don't know about you, but I'm not sure I see three or four wins left on their schedule.
Doc's Sports offers college football expert picks for every game on our college football predictions page.
Week 8 vs Charlotte
As of writing this, the Owls have been tabbed as a 6.5-point favorite with the total set at 57. This line opened at Owls -2 but has quickly been bet up to nearly a touchdown. And to be completely honest with you, I'm not sure. Charlotte is a good team, and they are coming off a good win and are rested, whereas the Owls are coming off a bad loss to UAB and just can't get any stops on defense. It'll be interesting to see how this game plays out and which team's style prevails.
It pains me to say it, but I just can't quite figure out this Florida Atlantic team. They are a team that, at times, has shown glimpses of being a really good and disciplined football team. They move the ball up and down the field with ease on the ground and through the air, and the defense can actually stop other teams from scoring. On the flip side, they tend to no-show away from home and let their opponents run the ball at will against them. Look at these splits: In three losses – all on the road -- the Owls have given up 400 rushing yards to Florida (553 total yards), 446 rushing yards to Air Force (516 total yards) and 133 rushing yards (306 total yards). While the last number isn't huge, it's been like pulling teeth trying to watch them stop the run. They can't stay disciplined in their assignments, and they can't win in the trenches. In their three wins, the defense has allowed a total (!) of 236 rushing yards. It really is night and day when the Owls play at home and on the road.
So, what do those splits mean for this game? Well, for starters, the Owls are on the road, and thus an incoming implosion on defense is likely the case. They are going up against a Charlotte team that is 4-2 on the season and that is coming off a win against FIU in which they dominated the game and put up 179 yards rushing. Charlotte is a team that is not going to "wow" you by any means, but they do rank inside the top 100 in most offensive categories. Defensively, the 49ers are ranked worse than the Owls based on the five key defensive categories, but that doesn't mean the Owls will just walk into Jerry Richard Stadium and come away with a blowout win.
As I wrote in the intro two weeks ago, the Owls have a tendency to zig when you think they are going to zag. Coming off a loss to UAB, there is a likelihood of a win forthcoming, but I just cannot shake their home/road dichotomy. As much as I want to see the Owls win for my season win total bet, I think this game is going to be closer than the spread suggests.
Series History: This will be the seventh all-time meeting between these two programs, and it's the Owls that have the edge in victories as they have four compared to two by Charlotte. The first meeting came back in 2015, while the last meeting came in 2020 and ended with a 21-17 win for the Owls.
Florida Atlantic at Charlotte Football Picks
Without sounding like a broken record, I am going to keep this short and sweet because the paragraph above essentially gave away my selection. I am going to get as many points as I can with Charlotte because I do not trust the Owls on the road. And with Charlotte ranked just as well as FAU on the offensive side of the ball, I expect Charlotte to believe they can win this football game. And with a win, it would push them one win closer to a Bowl Game. If you feel comfortable grabbing the +7, by all means, do so. If you can grab an extra half point and get +7.5, that would be even better. I think the last team to have the ball will win this game, and I see the spread not coming into play.
Selection: 2-Unit Play. No.316. Take Charlotte +7 over Florida Atlantic (Friday at 7:30 pm)
Get college football picks on every single game, or if you want our very best bet premium picks by the experts, sign up for your free $60 account with a guarantee.