Expert NHL Handicapping Roundup + Saturday Free Pick for 11/18/2023
by Ryan Cobbett - 11/17/2023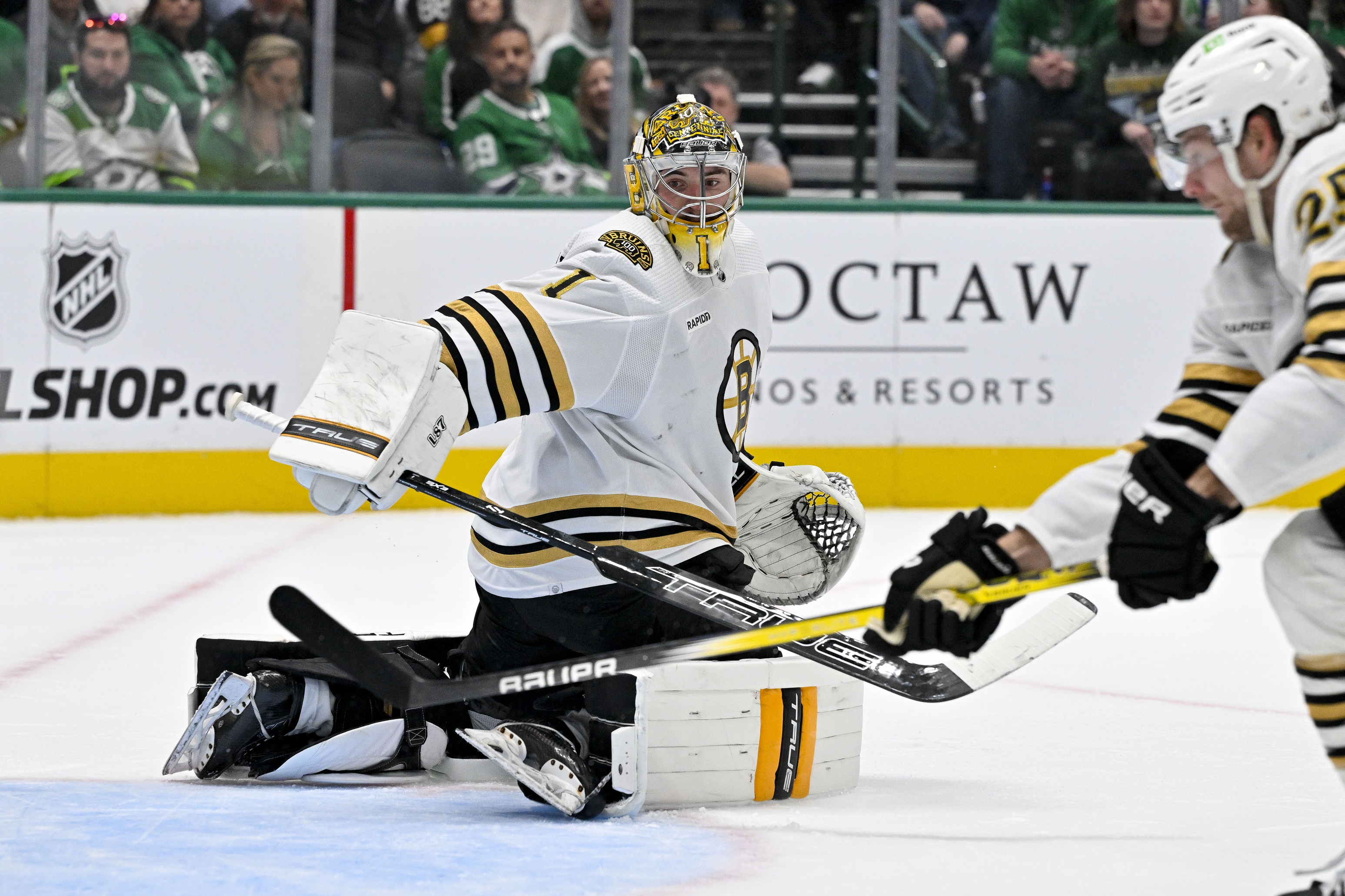 Another Friday dawn is upon us, and that means we are here for another edition of our NHL Friday Roundup. In this article we will go over four new trends that have presented themselves, and with that, four new teams we have yet to mention in our Roundup series. Since last Friday, we have had our first coach firing as Edmonton jettisoned Jay Woodcroft as they try to keep their playoff hopes afloat. The Rangers are for real and should be considered as a candidate to hoist Stanley (+1100 on DraftKings). Minnesota's goalie issues have been overshadowed by the Oilers issues, but the Wild are struggling to win games due to their poor netminding. Now let's take a look at some new trends that are in the works around the league.
Doc's Sports offers NHL expert picks for every game on our hockey predictions page.
Beasts in Boston
Boston has lost one game in regulation in 15 contests thus far, and that was on the road against a streaking Detroit Red Wings team. The team's other two losses were in OT to the Ducks and Canadiens. They have an unreal Points % of 86.67% and have contributed to their season point total in every game but one. They aren't particularly impressive ATS, but the Bruins are winning games just about every night. Boston has shown the rest of the league that they were not gutted by their offseason departures and this team is still a titan to be reckoned with.
Once again, the goaltending has been phenomenal as Boston is allowing just 2 GA/G. Jeremy Swayman leads the league with 1.69 GA/G and has allowed just 12 goals on 216 shot attempts. Linus Ullmark has recorded one more game than his counterpart, and he is allowing just 2.23 GA/G. Both netminders rank in the top eight in GA/G and top five in SV%. Their penalty kill is also the best in the league with a PK% of 91.2%, and their five power play goals against are tied for the fewest allowed with the Dallas Stars. The offense isn't spectacular, as the Bruins are averaging 3.33 GF/G, but there is plenty of star power on the roster for a potential spark night in and night out. David Pastrnak ranks tied fourth in the league with 24 points, and his 11 goals are the 5th highest total among his peers so far. They are 6-0-1 at home and 6-1-1 on the road. Doesn't matter where or when or who their opponent is, this Boston team has shown they are still the class of the NHL.
The Confusing Capitals Continue to Capitalize
Say that five times fast. This Washington team is the biggest question mark in the league right now. They are second in the Metro with 18 points on the year with an 8-4-2 record. However, they carry a -2-goal differential despite being above .500. In fact, their 35 goals recorded are the second lowest amount in the NHL this season and they are second in the Metro. After a slow 1-4 start to the season (-12-goal differential), Washington has since gone 7-2 in their last nine games and have really dominated throughout their current three game winning streak with a +8-goal differential against the Devils, Isles, and Knights. They have recorded the most Unders in the league with the Under hitting in 11 of their 14 games this season. Their 2.36 GF/G and 7.3 PP% rank 31st in the league, and yet they are still finding ways to win. The backup goalies have been the real MVP of this team. Charlie Lindgren and Hunter Shepard have combined to go 5-1 in six games with a solid .931 SV% and allowing just 2.13 goals a game. I do not think this trend sticks, but the Caps have been confusingly strong of late and their next four games feature four bottom dwellers in San Jose, Edmonton, Buffalo, and Columbus.
Nashville Not Ready
Ok, it's time to officially label it a rebuild. Barry Trotz came into the offseason and said the Preds would retool instead of rebuilding. However, after an abysmal start, it may be time to walk back that statement and look for a turnaround a season or two down the line. After a mediocre 4-4 start, Nashville has really sputtered, and they are in the midst of a four-game losing streak and have gone 2-7 in their last nine games. After last years exodus, this Predators team has failed to showcase anything special on offense and are in the bottom half of the league in scoring with 2.93 GF/G. Nashville has been exceptionally bad killing the oppositions man advantage with a PK% of just 70%, which is 30th in the NHL. Juuse Saros has been less than himself lately as he carries a mere .892 SV% this season, and the Preds will really need him to improve quickly if they want to turn the tide on the season. Offseason addition Ryan O'Reilly has been a stud and is second on the team in points with 14 and should be a good trade chip if the Preds continue to squander. Nashville, its time for a rebuild. This is not a competitive team.
Winnipeg Streaking Through the Season
The Jets might be the streakiest team this season. They started 1-3, then went on a three-game winning streak, a three-game losing streak, and are now 4-1 in their last five games. Overall, Winnipeg is 8-5-2 and is behind the Stars and Avs in the Central. The real money is in realizing the Jets are 9-2 in their last 11 games ATS. The money line is a shaky deal, but these Jets have been dominating ATS as of late and are 10-5 overall this season, which is the fourth best mark this season. Kyle Connor and Mark Scheifele have been a solid 1-2 punch for the Jets this season, as the two have combined for 38 points in the team's 15 games. Connor Hellebuyck has been inconsistent. However, as he improves his play to what we all expect from him, the Jets will be an even better team. They do have a tough stretch between now and the end of the month, but this team is streaky and currently in the midst of a hot streak.
Free Pick for Saturday – Edmonton Oilers @ Tampa Bay Lightning, TBL +100
This is a steal. Yes, Edmonton is on a three game win streak, but let us not forget how the rest of their season has looked. They are 2-5 on the road so far this year. The Lightning goaltending hasn't been great, but Jonas Johansson has good skaters ahead of him that will make an impact. The Oilers netminding is worse than Tampa's, and Nikita Kucherov and Brayden Point will defend their home ice. Tampa wins outright.
Get NHL picks on every single game, or if you want our very best bet premium picks by the experts, sign up for your free $60 account with a guarantee.