Free NBA Picks Milwaukee Bucks: Season-Long Handicapping and Specialization 1/31/2023
by Spencer Toth - 1/31/2023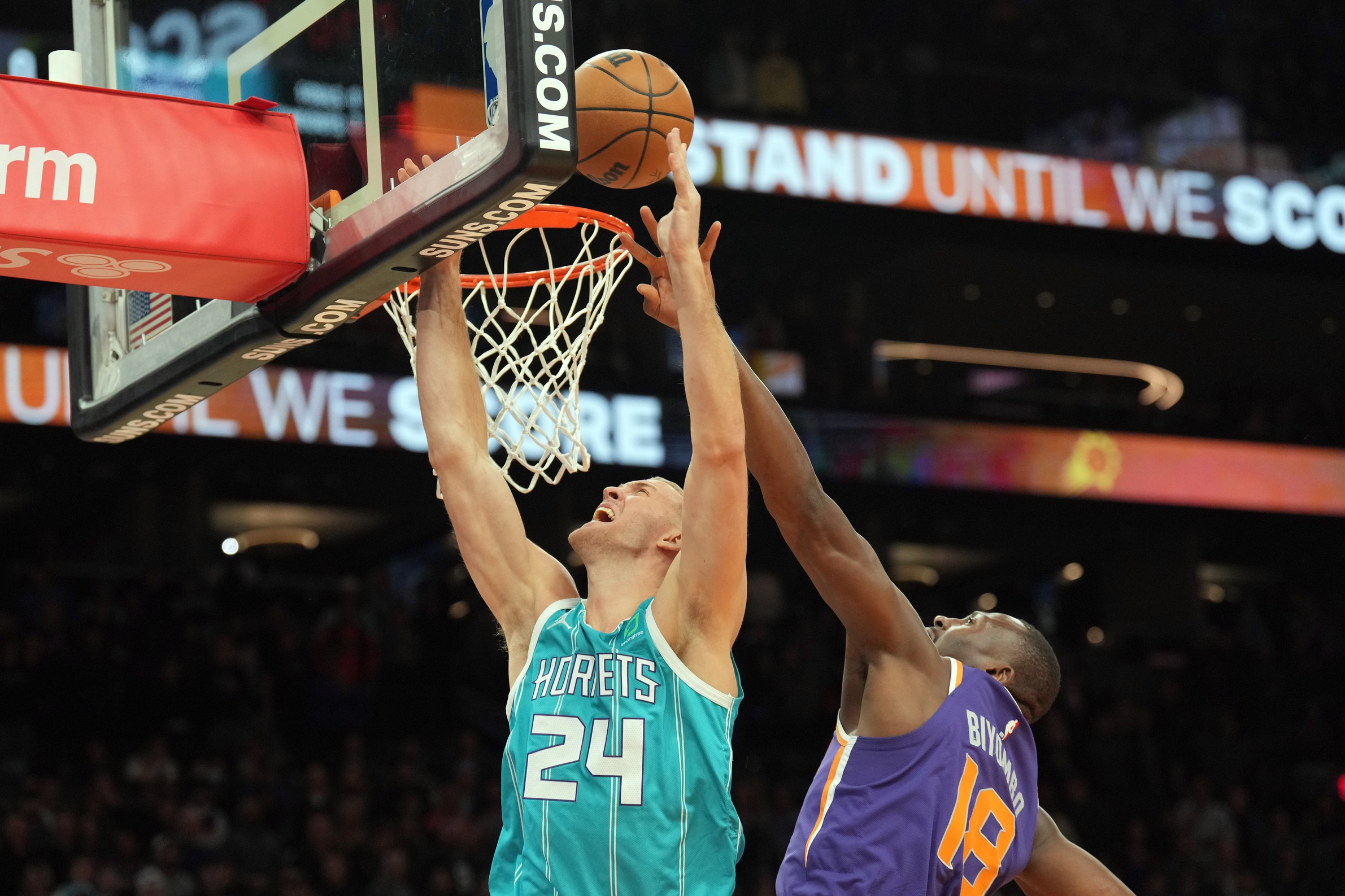 This season, I will be breaking down every Milwaukee Bucks weekday game and giving my best bets for the contest. While we may not always favor the Bucks, using my knowledge of the Bucks, and the NBA as a whole, we will be able to churn a consistent profit by the season's end.
Doc's Sports offers NBA picks for every game on our NBA predictions page.
On Friday night, the Bucks took down the Indiana Pacers, 141-131, in a thrilling shootout victory. Giannis Antetokounmpo posted a 41-point double-double, and the Bucks stretched their win streak to 3 games. Khris Middleton was still on limited minutes, logging just 14 minutes of action while scoring 17 points.
From a betting standpoint, we went 2-1. The -375 bet on Bucks Moneyline cashed with ease, after the Bucks took a 29-point lead into halftime, while Myles Turner cashed our plus-money bet on Over 2.5 Blocks, after swatting 4 shots. Our lone loss was on the Under 239, as the game sailed way over that total. That's now 4 straight positive nights, and $100 bettors are now up $700 on the season.
On Sunday night, the Bucks pushed their win streak to 4 games, smashing the Pelicans 135-110. Antetokounmpo had another dominant performance, scoring 50 points while going 20/26 from the field. This win pushed the Bucks back into second place and gives them a bit of breathing room in a very tight Eastern Conference.
Tonight, the Bucks (33-17) continue their homestand, welcoming the Charlotte Hornets (15-36) to downtown Milwaukee. The Hornets have had a disastrous season, and any hope of qualifying for the play-in tournament has already been squashed. However, all future hope is not lost as they have the pieces to compete, and another promising draft pick will go a long way in pushing this team back into playoff contention. LaMelo Ball is just 21 years old and looks to be the future of this franchise. Ball is averaging a career high 23.0 PPG in his third NBA season to go along with his 8.2 Assists. His backcourt partner, Terry Rozier, provides some veteran support, and the tandem can turn any game around in a moment's notice. Unfortunately for the Hornets, the star talent ends there. The lack of scoring depth on this team is apparent and has only been amplified with Kelly Oubre Jr. having been out for the last couple months. While the goal in the NBA is always to win basketball games, the question of motivation for Charlotte will start to creep in as the season winds down and draft order starts becoming more and more relevant.
Middleton may not be performing at the same level as last season, but that doesn't mean he isn't effective. Middleton has come off the bench in each of his last 4 appearances and appears to be responding positively to the reduced minutes. It certainly hurts the Bucks to see their number 2 option being forced to come off the bench, but a limited Middleton will still provide much-needed depth to this top-heavy team.
These two teams have met twice before, with both games having very different tones. In early December, the Bucks won a low scoring battle on the road without Antetokounmpo, holding the Hornets to just 96 points. Then, earlier this month, the Hornets used 51 first quarter points to dominate the Bucks, 138-109. Now that the series has shifted back to Milwaukee, I expect the Bucks to prevail once again. The spirit the Hornets bring on the court is certainly appreciated, but positive energy can only take a team so far. Antetokounmpo and Lopez will give Mason Plumlee fits, and the lack of size in the paint for Charlotte will hurt them against a team of the Bucks caliber. The Hornets needed a record setting first quarter outburst to carry them to victory last time these two teams met, and I don't expect a similar outcome here. There is no doubt that Mike Budenholzer has brought up that first quarter to his men since then, and the Bucks will not make the same mistake.
The Bucks are coming into this game as prohibitive -650 favorites and are favored by 11.5 points. I don't feel comfortable playing either of those lines, as a team built like the Hornets will come to Milwaukee fearless and will play whistle to whistle. The Bucks will need an 18+ point lead heading into the final 5 minutes to prevent a backdoor cover, and the moneyline is just a little out of my price range. However, we can bring down the moneyline price with the 'Double Result' prop at -220 odds, banking on the Bucks to win the first half en route to a home victory. They will be eager to get off to a solid start, and this is a more than reasonable price to pay considering the gulf in class between these two units.
The second bet of the night is Mason Plumlee Double Double at +110 odds. Plumlee is averaging 12.2 PPG to go along with his 9.7 Rebounds. If his rebounds prop of Over 9.5 rebounds cashes (juiced -120), he should be able to put up 10+ points considering a few of them should come in the form of putbacks. I'll happily take the significantly better price on the double-double, especially since Bobby Portis remains out for the Bucks. Antetokounmpo and Brook Lopez can hold down the paint, but it was Portis that made this team dominate the glass, and I expect Plumlee to grab a few boards, and knock down his shots.
Pick: Double Result, Bucks-Bucks -220 3 Units
Pick: Mason Plumlee Double Double +110 2 Units
2022-23 Season record:
ML Record: 8-8
Spread Record: 8-9
Total Record: 5-8
Player Props Record: 19-13
Total: 40-40
Up 7.0 Units ($700)
Get NBA picks on every single game, or if you want our very best bet premium picks by the experts, sign up for your free $60 account with a guarantee.