2017 NBA Championship Odds and Expert Betting Predictions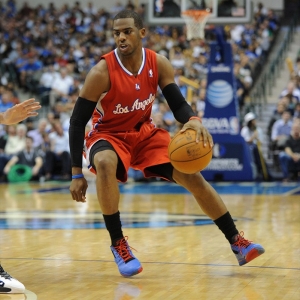 As I write this the brilliant and often-confusing NBA Finals are less than a full day in the rearview mirror. We need to take some time to breathe and figure what we saw - and what it all means. There is not time for that right now, though. Bovada has already posted futures odds for the 2017 NBA Finals, so we need to take a very, very early look at them to see what is interesting and where the value might be. Without further ado:
Golden State Warriors (+200): The core of the Warriors will be intact, and they potentially have some real payroll space to play with, so they are going to be a contender. Whether they can actually live up to the potential is another question.
As I see it right now there are three issues that come up. First, that was a real kick in the teeth they took in the Finals - no team has blown a 3-1 lead before. Some teams are motivated by setbacks like that, but others use it as an excuse and crumble. We won't know how the Warriors will deal with it until we see them play again.
Second, since about the end of March teams started to figure out how to defend this team better, and it had a clear impact on their effectiveness. They never truly cracked the code, and the impact was clear - that was not in any way a nice run through the playoffs no matter how close to the title they were.
Third, they need to find a way to protect Curry better. He was a shadow of himself in the Finals, and part of the reason for that was how much work he had done during the season. He plays a pile of minutes, he's the center of attention to every defense he plays against, and he plays such an active style of play so there are few free minutes when he's on the court. He was run down, and that's not going to get any better as he gets older.
Look at LeBron in comparison - he coasted through much of the year but was ready to slay when the finals rolled around. He left more in his tank. If Curry and his team can't find ways to do the same while still getting where they need to be then they will be in trouble.
With all of that in mind, it's tough to have too much faith in this bet at this price - though I am certainly not willing to rule out the team entirely given their obvious assets.
Cleveland Cavaliers (+225): What are they going to do with Kevin Love? Can Ty Lue keep this ship on track? Is this the Kyrie Irving we can expect to see going forward, or will he return to the mortal realm? Will the fire burn as hot for King James now that he brought his promised title home? A lot of questions.
The biggest asset they have, though, is that you can already pretty much write them in - in pen - as the Eastern Conference champs again. That smooths their playoff path and makes them easier to trust in general. No value, but serious contenders.
San Antonio Spurs (+750): At some point the window will close for this team. It may have just happened. They will always be good, but I don't know if they can be great. Hard to know. That being said, at a price almost four times as high as Golden State there is at least relative value here.
Oklahoma City Thunder (+850): We don't know if Kevin Durant is staying or going. How could you possibly bet this team at anything like this price until that is taken care of? Really, whichever team he lands with sees their prospects instantly change dramatically, so the uncertainty in his situation makes betting on any of these bets pretty much useless right now.
L.A. Clippers (+2000): If you believe that this core is good enough to contend with the best out there then you are a far more optimistic person than I am. I wouldn't bet them at four times this price.
Boston Celtics (+2500): The Celtics have a lot going for them - and they have the best young coach in the league. They still have a lot of work to do to get from where they are to a real contender, though. If I could bet on them to win in the next five years I'd be very interested. Just can't do it at this price, though.
Toronto Raptors (+2500): The Raptors were pretty good this year, and it's not hard to imagine them being as good next year. When you watched them against Cleveland, though, it was like they were boys playing against men. They just aren't at the same level, and it's hard to see how they get there from where they are. No thanks.
Minnesota Timberwolves (+7500): I'm obviously not suggesting that this team is going to win now. Mostly I just want to remember the days when we could get a price like this. Once Karl-Anthony Towns develops into the player he can be and the rest of the supporting cast fills out then this team is going to be good - potentially very, very good. Again, if I could buy futures with a longer time frame I would be all over this team.
Get free picks from any Doc's Sports handicapper - there is no obligation for this offer and no credit card required. Just sign up for an account, and you can use the $60 in free picks for any Doc's Sports Advisory Board handicapper and any sport. Click here to get started now.
Read more articles by Trevor Whenham