2018 NBA Futures and Championship Odds with Expert Betting Predictions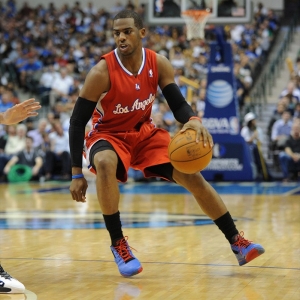 The least interesting playoffs in NBA history have mercifully ended. There were literally two games throughout the playoffs - Games 1 and 5 of the finals - that were interesting enough to get the pulse racing before they started. We didn't know if Cleveland could keep up in the opener, and we didn't know how Golden State would respond to getting punched in the mouth the first time in the fifth. Other than that the whole exercise was an exercise in inevitability.
Now that things are done with, it's a good time to look forward to next year. Not that there is any interest there, either - Golden State is an overwhelming favorite, and I just don't see any way to pick anyone else. Really, the only thing that makes things at all interesting is the possibility that Cleveland or someone else goes crazy in an attempt to match the Warriors. If you could accurately predict who was going to do that and how it would look - which is impossible - then you might be able to find value. Otherwise, these odds are all but unbettable - you can't justify locking money up for a year at this kind of price on the Warriors, but you can't really justify betting on anyone else. (NBA Championship futures are from BetOnline ):
Free $60 in Member NBA Picks No Obligation Click Here
Golden State (-185): Just think about this for a second - you would have to bet $185 dollars today to win $100 when the Warriors win a year from now. It's clearly insane to lock up money that long for that kind of return, but you also can't complain that this price doesn't make sense. I mean, the team just won 16 of 17 playoff games, and the one loss was a true surprise - and it only happened because Cleveland played as close to a perfect game as a team can play. The Warriors are incredible, they will all but certainly have the same core back again, and there is reason to believe that they could be even better as players get more comfortable together - especially if Steve Kerr can be back for the whole season next year. I don't have any interest in the debate over whether this is the best team ever or not, but what I do know is that this is the most obscenely dominant squad that insanely outclasses their opponent that I have ever seen. In any sport. Even in the times of the Bulls or Lakers glory days it took less imagination to come up with a squad that could challenge them.
Cleveland (+450): Cleveland gave everything they had this year, and it wasn't close to enough. I believe that it is completely impossible for this team as it stands to beat the Warriors as they stand. They will have to make a dramatic change to their lineup to match up effectively. That likely means dealing Kevin Love and adding more effective depth. It won't be easy in any way, but it has to be done if they don't want to waste the last years of LeBron's greatness - or risk losing him next year. It won't be easy to do, and it is no certainty that they can and will do it, so it's hard to get excited about this price.
San Antonio (+1000): The Spurs are the classiest team in the league, and Kawhi Leonard is as good as they get. It's hard to believe, though, that this team can contend with the Warriors without some significant changes and upgrades. Tony Parker isn't near what he was, and age is a concern in other spots, too. Chris Paul to San Antonio is getting some play, and it would be fascinating, but I don't see it working financially for Paul. The gap between the Spurs and the Warriors in these odds is both massive and appropriate.
Boston (+1600): The Celtics will add a mega-rookie and are potentially big players in both free agency and the trade market. Gordon Hayward, for example, would look very good in Celtics green. They need to hope both that the top pick is a superstar immediately and that they can add players to their core - seriously big-time players. The Celtics have a very long way to go to get even with the Cavs, never mind the Warriors, so while the price is interesting I don't see much value here.
Houston (+2500): They need to add some help for Harden, but they don't have a lot of room to do so. There is a lot of talk that P.J. Tucker could be a good fit here. While I think he would, if you think that he is the difference between here and a championship then you watch basketball very differently than I do. I'm not convinced ultimately that a guy who plays like Harden does can have a championship team built around him that can surpass a team that plays like Golden State does.
L.A. Clippers (+4000): Any hopes that this team can contend with Paul and Blake Griffin are surely dead by now. It's just not working as it stands. If they were to get aggressive and deal Griffin then things could get interesting - as long as they are able to convince Paul to stick around. The rumors of a Griffin for Melo deal, though, just make my heart cry. He's not the answer. Griffin is a big asset, so you could make the argument that there is at least a little relative value here. Don't mortgage your house, though.
Want free sports betting picks? Doc's Sports has you covered - get $60 worth of picks free from any of Doc's Sports expert handicappers. Click here for free picks (new clients only) .
Read more articles by Trevor Whenham