2021 Alabama Crimson Tide Football Predictions: Season Win Total Picks
by Robert Ferringo - 8/26/2021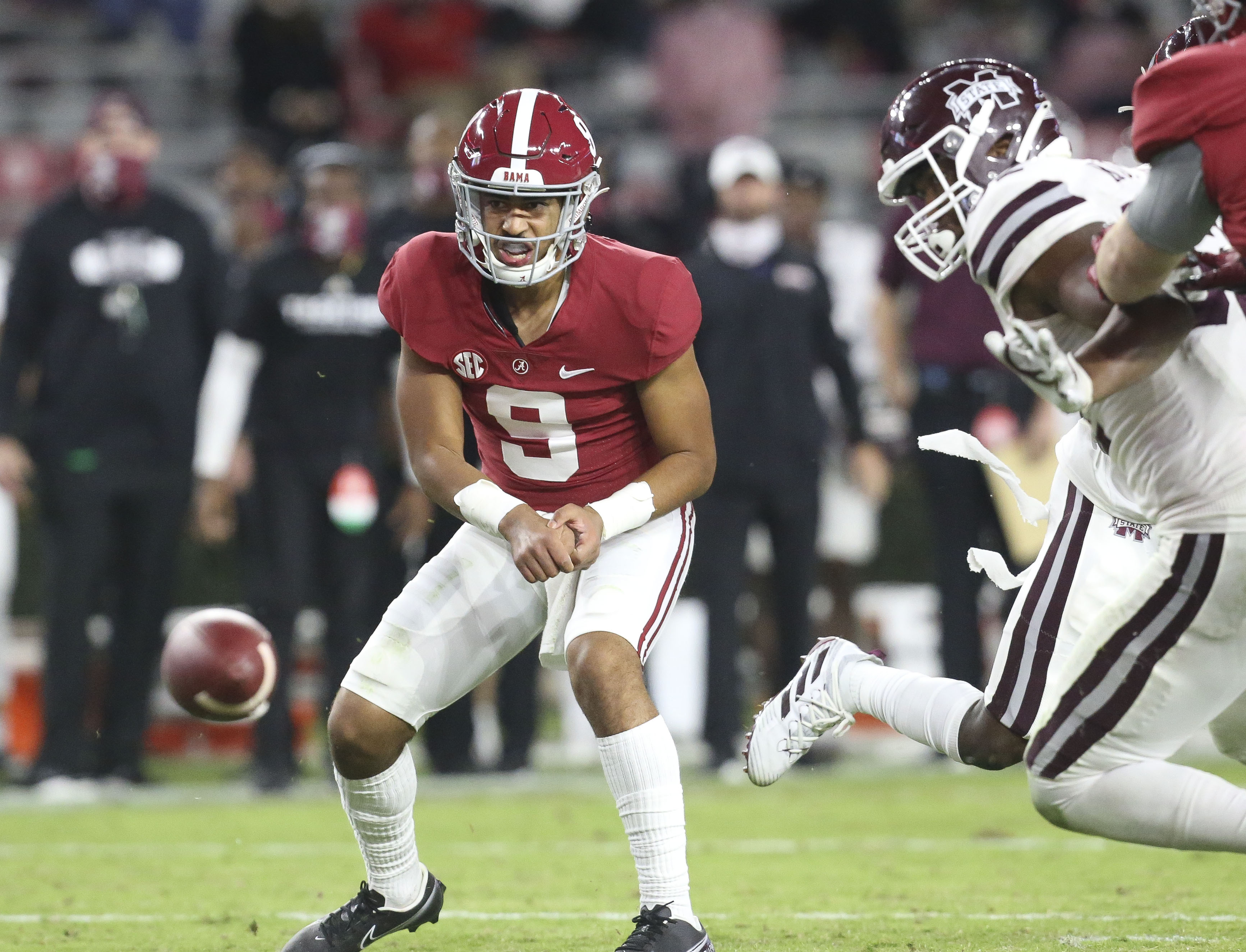 2020 Record: 13-0
2021 Las Vegas Season Win Total: 11.5
2021 Season Win Total Picks NCAA Football: 'Over'
Win. Reload. Win some more. Repeat.
It's easy to take greatness for granted. But in college football, it's at the point where I really don't know if there is anything special to what Alabama is doing. They have the best head coach. They get the cream of the crop to fill their assistant ranks. And, most importantly, they get the best players.
So, when you have the best of everything, is it really that surprising when you win?
Sure, maybe that's an oversimplification. But what else is there to say when a team brings back just nine returning starters – one of the five lowest totals in the country –loses the Heisman Trophy winner, six first round draft picks, and still ends up starting the year No. 1 in the country and the overwhelming favorite to win another national title?
Good teams win. Great teams cover the spread. And Alabama, despite facing inflated lines every week, has actually been pretty good at the window. They went 9-4 against the spread last year and are a decent 78-61 (56.1 percent) over the course of the last 10 years. The Crimson Tide has only had three losing ATS seasons over the past decade.
Doc's Sports offers free college football picks for every game on our college football predictions page.
Alabama's schedule is what it is. They open against No. 10 Miami. But we've seen them absolutely humiliate top programs in season openers multiple times in the Nick Saban Era, so there is really no reason to think they won't win that game as well.
Naturally, Alabama has only four road games on the season, and they get a bye week to prepare for their biggest regular season test against LSU. The rest of the nonconference slate has them facing Mercer, Southern Miss and New Mexico State. Gross.
Some people will try to hype up back-to-back games against Mississippi and Texas A&M as some kind of gauntlet for the Crimson Tide. Give me a break. Those are two third-tier programs that have combined – COMBINED – to finish in the Top 10 three times this century.
Face it: the SEC kind of sucks this year, and there really isn't anyone on Alabama's schedule that can challenge the Crimson Tide.
I wouldn't touch this season win total with a 10-foot pole. There simply isn't any value in betting against Alabama going undefeated in the regular season, something they have done three times in the last five years. And there isn't any value in staking a position on them to go unbeaten. If I'm going to be wrong about the Tide, I'd rather be on the side of betting against them.
Robert Ferringo has been one of the best football handicappers in the country and for a full decade from 2010-2019 he banked over +$40,000 in football profit. Robert has produced four of five winning seasons (and 8 of 11) and has produced an amazing 55 of 85 winning football months over the past 13 years. Robert has 9 of 11 winning NFL preseasons and he is at nearly 60 percent winners over his last 1,000 totals picks. Also, Robert's proprietary KING College Football Betting System is back and Robert expects a MONSTER football season. Robert is looking for another winning football year and wants more profit this fall. SIGN UP HERE TODAY AND TAKE ADVANTAGE OF OUR 3-FOR-1 FOOTBALL SPECIALS!
Get college football picks on every single game, or if you want our very best bet premium picks by the experts, sign up for your free $60 account with a guarantee.