2023 Dallas Stars Predictions with Futures Odds and Expert NHL Picks
by Ryan Cobbett - 9/30/2023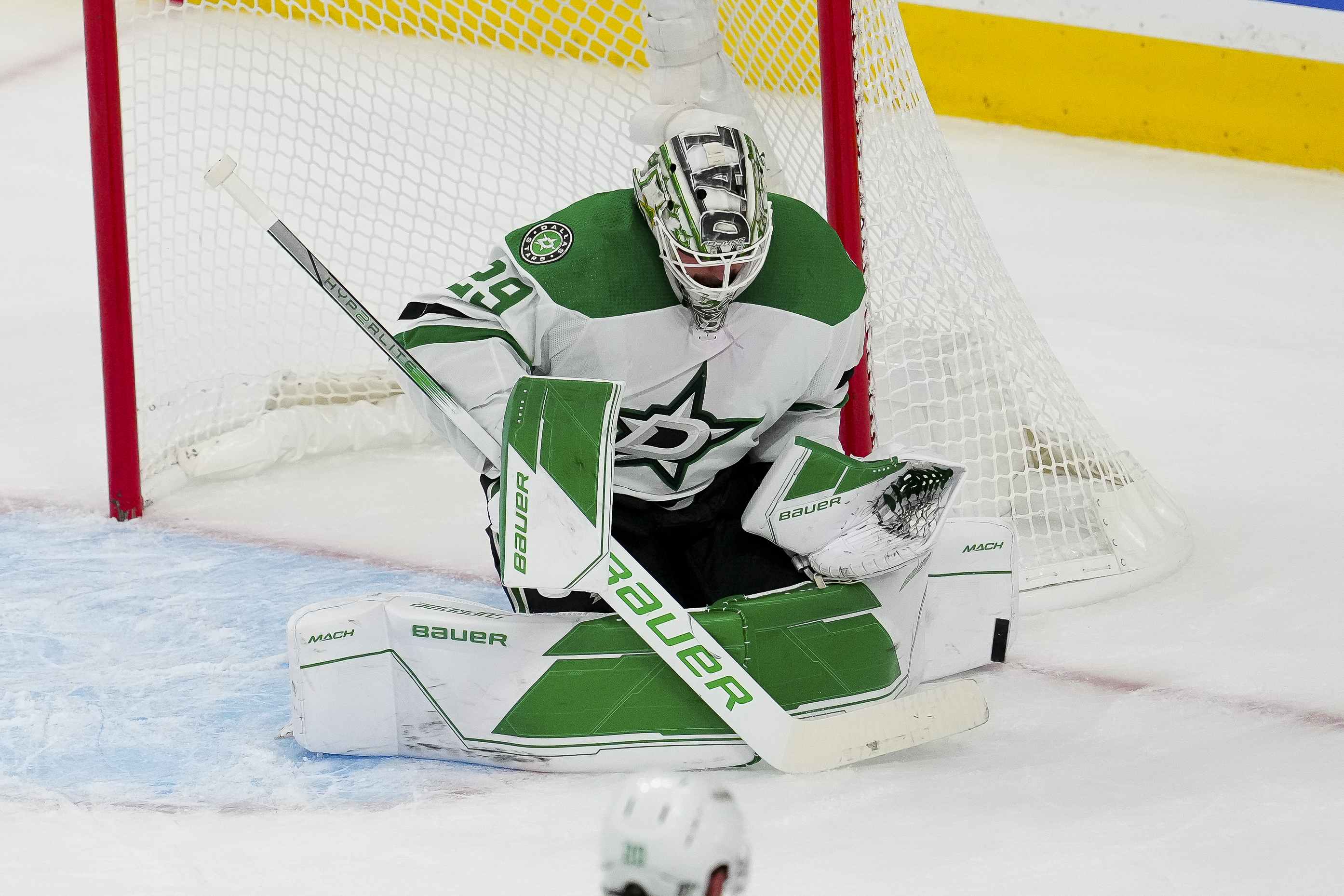 Summary of last season
It was a good time to be a Dallas fan last season as the Stars put together quite the season with a solid regular season and a good playoff run. After totaling 108 points last season, Dallas would go on to finish just one point behind Colorado for top dog in the Central Division. Dallas was one of the most balanced teams on ice last year, playing hard every single night. Their 23 OT games ranked among the highest count in the NHL. They would go on to finish with a Western Conference best, +67 goal differential. Unfortunately for Dallas, they were outplayed by Vegas in the Western Conference Final as they would go on to lose the series in six.
Jason Robertson continued to show improvement for this Dallas team as the franchise cornerstone posted a career high 109 points on 46 goals and 63 assists. Behind him, Dallas showed tiers of consistency with Jamie Benn, Joe Pavelski, Roope Hints, and Miro Heiskanen all finishing with more than 70 points. Robertson, Benn, and Pavelski would all finish with an impressive count of 13 goals on the PP last season. Jake Oettinger was elite last season, as the goalie would post a solid .919 SV% allowing just 2.37 GA/G in 62 games.
Doc's Sports offers NHL expert picks for every game on our hockey predictions page.
Seasons come and go, so now it's time to take a look at what we can expect from the Dallas Stars in 2023-24:
Key Additions/Losses
Key midseason acquisition Max Domi is now headed to a much-improved Toronto team, while depth pieces Luke Glendening, Fredrik Olofsson, and Collin Miller are off to new ventures as well.
However, this team remains intact with their core pieces all returning. They added a decent depth pieces in 33-year-old F Craig Smith, who tallied 16 points for the Caps and Bruins last year, and D Gavin Bayreuther, who had 14 points with Columbus. In a total under-the-radar move, Dallas stole F Sam Steel from Minnesota as the Stars will look to improve the young guns 28-point total from last season. But the move of the offseason, and the one that could bring Dallas back to the Cup, was signing star skater Matt Duchene after Nashville surprisingly bought him out earlier this offseason. Duchene is just a season removed from posting 40 goals. And if he can find that offensive spark again, he and Robo will be an electric scoring duo.
X-Factors
Matt Duchene- Though he won't be featured on the team's top line like he was with the Preds, Duchene still packs quite a punch. He is projected to be paired with LW Mason Marchment and C Tyler Seguin, who are both pass-first guys and will gladly give up their shot to set up Duchene. Duchene has never been on a team with this much talent, and it won't be surprising if he breaks out again.
The Old Guys- Pavs, Benn, and Seguin have been in the league for quite some time, with Seguin the only one to experience a successful championship run. Dallas has tried to build around Benn and Seguin for years. And though they have put together deep runs, they have yet to hoist the cup. If they want to do that this year, these guys may have to tap into their younger years and be able to fight off father time.
Goalie Outlook
Otter is back, and that is all you need to know. After coming out of nowhere a few years ago, the young netminder now sees himself in the middle of the future plans for this club. Scott Wedgewood is back as the primary backup after allowing just 2.72 GA/G in 21 appearances. This is one of the best goalie units in the NHL.
Grade: A
Key Schedule Stretch
December 9th- January 12th- This stretch of 16 games will see Dallas go on the road in just four of them. Those four trips are not intimidating, either, as they will go play the Blues in STL twice, travel up to St. Paul to play Minnesota, and take a trip to Nashville to take on the new-look Preds. The 12 home games include just two playoff locks (VGK and COL), with hopefuls like Detroit, Seattle, and Ottawa coming down to Dallas. The Stars need to have this stretch marked on their calendars as it could be huge in cementing them in a guaranteed spot and maybe create some separation between them and Colorado.
Notable Odds
*DraftKings Sportsbook
Stanley Cup Champions - +1400
Conference Winner - +700
Division Winner - +160
Norris Trophy- Miro Heiskanen- +1400
Prediction
I really like their chances for a date with Stanley. This is a tough group that gets the job done night in and night out. Their championship window is closing with Benn, Pavs, and Seguin aging, but there is plenty of juice left in those skates for this year and next. They will need to repeat their PP success from a year ago, but Dallas will see themselves hosting some playoff games this season as it is one of the elite clubs in the NHL heading into the new campaign.
Over 105.5 Team Total Points
Get NHL picks on every single game, or if you want our very best bet premium picks by the experts, sign up for your free $60 account with a guarantee.