2022-23 New York Rangers Predictions and Futures Odds Picks
by Ben Pessah-Berlin - 9/28/2022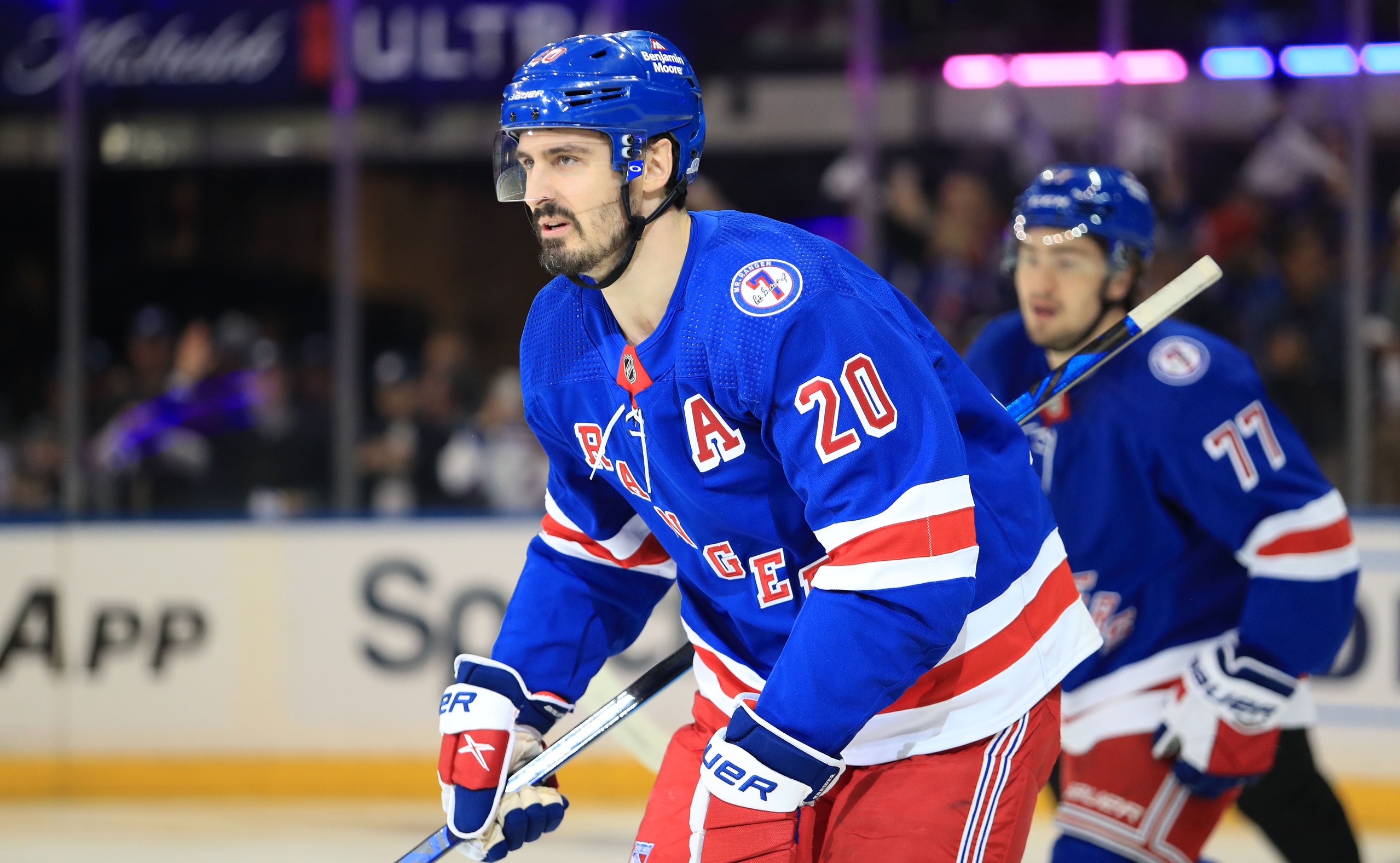 After getting to the playoffs for the first time since 2017, the New York Rangers certainly want to make this a regular occurrence versus a fluky season. They are positioned to make another playoff run. It's just a matter of how far they can go in this tough Eastern Conference. With a young core and one of -- if not the best -- goalie in the league, how will they duplicate the incredible season last year?
Doc's Sports offers NHL expert picks for every game on our hockey predictions page.
New York Rangers Offseason Moves
The Rangers acquired Vincent Trochek, who will provide the Rangers with some much-needed depth at the center position. They also got Ryan Carpenter, who will provide some depth for the team in the lower lines. They traded backup goalie Alexander Georgiev to the Avalanche. This enabled the Rangers to get Jaroslav Halak to a one-year deal. This gives the a reliable seasoned backup who could probably be a starter on some teams around the league
Seasons Outlook
The Rangers are looking to build off of last season. The team finished 7th overall in stats, and Igor Shesterkin took home the Vezina Trophy. They didn't have quite enough talent to beat the defending champion Lightening. The Rangers have what some called a "Kid line" which consists of three first round picks who are only 22 (Flip Chytill), 21 (Kaapo Kakko), and 20 (Alexis Laferniere). There's a lot of potential to untap here, but it just may not be this season. Going into the year, this looks like a playoff team. They have all the tools to have a fantastic regular season, but the Eastern Conference is a juggernaut right now and it will require incredible play for Igor as well as Chris Kreider to replicate his incredible season last year.
New York Rangers NHL Futures Odds
The Rangers are projected to be a playoff team and a serious contender this year. According to FanDuel, they are at +1800 to win the Stanley Cup, giving them the 9th best odds. The Rangers over/under for regular season points is 99.5. They are currently sitting 5th in the Eastern Conference projections at +900 and 3rd in the Metropolitan Division at +350. They sit at -260 to make the playoffs. Igor Shesterkin is the favorite to win the Vezina Trophy again, sitting at +340.
2022-23 New York Rangers Predictions
This team feels like they should be contending for a Stanley Cup this season. However, I don't necessarily think that is the case and the oddsmakers appeared to have inflated this one a little bit. The team has a very tough road ahead in the Eastern Conference. Guys like Chris Kreider won't repeat the performance they had last year. He had a career season, one I would be extremely surprised if he duplicated. They are relying on an extremely young group of players on the line. The infamous letter in 2018 that the Rangers organization sent out to fans advising supporters they would be trading familiar faces, but it is all for a future Stanley Cup, is starting to become more and more a reality for this team. They are building up to that. And while it may not be this year, this team is certainly capable of the playoffs, but don't feel like a Stanley Cup contender for the upcoming season.
Get NHL picks on every single game, or if you want our very best bet premium picks by the experts, sign up for your free $60 account with a guarantee.