2009-10 Philadelphia 76ers Predictions
by Robert Ferringo and Nolan Sinclair - 10/16/2009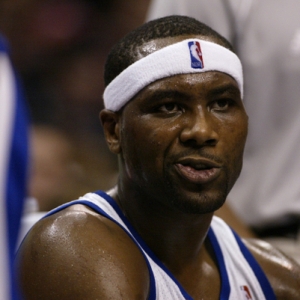 Many people around the league are excited about the Philadelphia 76ers this year. I am not one of them. Last year's playoff run was short but impressive as they took the Orlando Magic to six games. But I don't see a repeat performance.
This season, similarly to last, will hinge on the healthy return of Elton Brand. But even considering that, I didn't like the signing then and I still don't like it now. The 76ers are a better team when they push the basketball both offensively and defensively. Brand is more of a half-court presence that will slow down Philadelphia's mojo.
The 76ers have some young talent that should develop over the course of the season but not enough to make a dramatic difference. And the loss of Andre Miller will be more significant than people think. This was a guy that kept the youngsters at bay and was there every single night. Miller's veteran presence in both the locker room and on the court will be sorely missed. I look for teams like Detroit, Toronto, Miami, and Washington to finish just ahead of the 76ers in the 2009-10 season.
The 76ers starting five has a little bit of everything. Lou Williams is a scoring point guard that has never met a shot attempt that he didn't like. Thaddeus Young and Samuel Dalembert are long and athletic. Dalembert is a tremendous talent on a Tuesday and then an absolute bust on Thursday. This kid just can't get his head straight. Young improved in almost every facet of his game as he started in 71 of 74 contests, averaging 15 points and five rebounds a game.
Also, Andre Iguodala is and should be the 76ers main man. He is the stud on this team, not Elton Brand. He has come into his own since Allen Iverson left town, increasing his scoring average from nine points a game in 2004-05 to just less than 20 points a game the last two years. Even more impressive for Iguodala was the fact that he averaged just less than 22 points a game in the playoff series with Orlando. Andre has the tools to be one of the best players in the NBA if he can improve his all-around game. With his athleticism he does need to increase his rebounds per game. At only 1.1 offensive rebounds a game he will only be seen as a scorer, and for Philly that is just not enough.
Now we arrive at the elephant in the middle of the room. Elton Brand has played a total of 37 games over the course of the last two seasons. His style of play just doesn't fit with the 76ers and I am still dumbfounded over why they added him last season. In just 29 games with Philadelphia last season Brand averaged less points, rebounds, assists, and blocks than his career averages. If there is not a dramatic improvement in Brand's stats, or if he doesn't earn his paycheck, fans in Philly will be calling for his head. They booed Santa, for chrissakes.
Philadelphia has a very interesting bench. At times the 76ers seem like they are a deep team, yet on other occasions they seem as if only six players will provide them with any positives. Willie Green averaged more than eight points a game in just over 22 minutes, but a lot of that comes when he hits double figures in points. It seems like Willie either scores 12-14 or 2-4 points a night. Jason Kapono is an extremely underrated shooter. This is a guy that can get hot and knock down a big shot. Kapono shot just less than 46 percent from three-point line and just less than 85 percent from the foul line last season. It's always nice to have a shooter like that. Mareese Speights is very similar to Dalembert in that he is long and athletic. Speights had a solid rookie campaign and if Dalembert slips into another one of his funks he could be watching Mareese from the bench. Rodney Carney is hit or miss. He either scores in bunches or he doesn't score at all. Carney averaged just more than seven points a game but he has almost as many 0-point nights as he does double-figure nights. A guy like that is tough to depend on, but he is young and has a positive upside in this system.
The 76ers drafted on potential. Jrue Holiday was one of the mysteries of the draft. Holiday played off guard at UCLA but will play primarily at the point for the 76ers. With the loss of Andre Miller the 76ers will look to Louis Williams and Holiday to fill the void. Holiday is a youngster that will struggle with growing pains but if Williams struggles at all the 76ers will look to him. Holiday needs to get it in his head quickly that if he wants to win at that level he needs to get the ball to his playmakers in Brand, Iguodala, and Young.
2009-10 Philadelphia 76ers Predictions:
Odds to win the NBA Championship: 50/1
2008-09 Figures:
2008-09 ATS: 36-44-2
2008-09 O/U: 39-39-4
2008-09 Rankings:
Offensive:
| | | |
| --- | --- | --- |
| Points per game | 97.4 | (22nd overall) |
| Field Goal % | 45.9 | (10th overall) |
| 3-Point % | 31.8 | (30th overall) |
| Free Throw % | 74.5 | (25th overall) |
| Rebounds per game | 41.2 | (17th overall) |
Defensive:
| | | |
| --- | --- | --- |
| Points per game | 97.3 | (11th overall) |
| Field Goal % | 46.2 | (18th overall) |
| 3-Point % | 36.7 | (17th overall) |
| Free Throw % | 78.2 | (25th overall) |
| Rebounds per game | 39.3 | (5th overall) |