Esparza Goes Bowling: Doc's College Football Handicapper to Release Picks for Every Bowl Game (Amazing Profits!)
by Docsports.com - 12/7/2021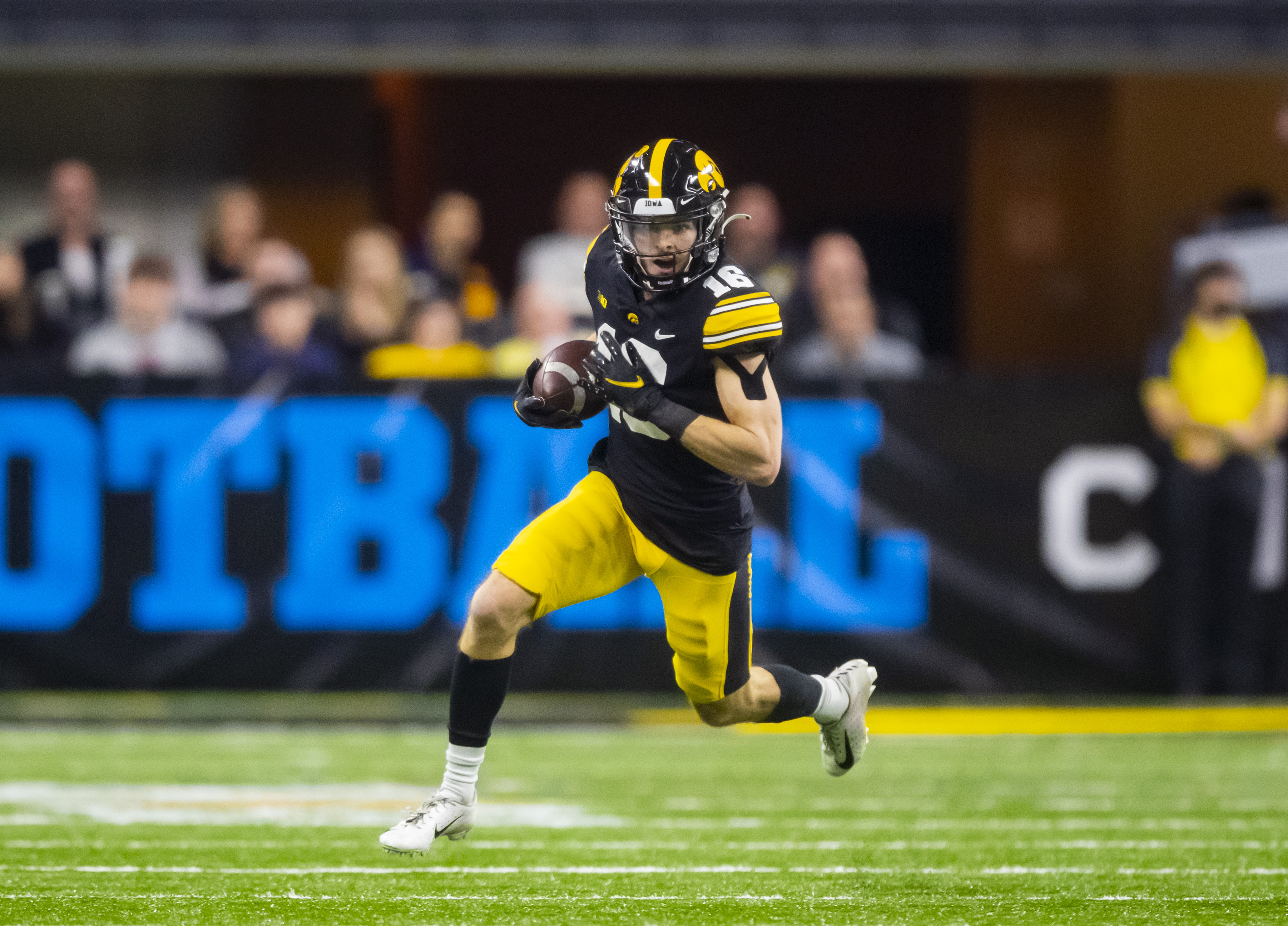 Doc's Sports expert college football handicapper Raphael Esparza knows a thing or two about college football bowl game betting. That's because he has expertise on both sides of the counter. Not only does he have vast experience as a bettor for the last three decades, but he also spent years in the sportsbook industry and was the director of the sportsbook at the Aria Resort and Casino in Las Vegas.
Esparza is putting that experience to use for his clients this bowl season. As he does every year, Esparza will release a pick for every bowl game through the National Championship Game. He has earned his clients more than $7K the last two bowl seasons. And he is expecting his best bowl season yet this year. He will also be releasing another 8-Unit Bowl Game of the Year, and he has hit this big pick the last two seasons.
The following is a Q&A on why Esparza releases a pick for every bowl game, and below that is a record of all of his picks results for bowl season the last two years. Also, don't forget that when you purchase Esparza's Remainder of the Season football package (price just reduced to $325!), you will also get his expert NFL picks through the Super Bowl in February. This is one of the best deals on the site.
Doc's Sports offers free college football picks for every game on our college football predictions page.
Doc's Sports Editor asked Esparza about some of his Bowl Game handicapping success:
Doc's Sports: When and why did you start picking every game for bowl season?
Esparza: My first year at Doc's Sports, many moons ago, I played every bowl game back then, and it just stuck. It's a lot of work handicapping all the games, but I enjoy the challenge.
Doc's Sports: What are some differences between regular season and bowl game handicapping?
Esparza: The good thing about handicapping bowl games is that you have almost two weeks to look at matchups since the last time some of these teams played their last game. A team's momentum is key when you are picking teams, and also you can pretty much tell what team wants to play and what team is just there for a quick vacation. One big overrated factor when looking at bowl games is not to compare past performance in bowl games.
Doc's Sports: Is there a lot of movement for lines for bowl games from release to gametime? What are some of the reasons they move and what is the best time to bet?
Esparza: Most of the big line movement early is sharp action, but also keep an eye out for players not playing because of preparation of the NFL Draft. If you are a 'Total' bettor, the 'Under' is a good bet to wait because the public will always bet bowl games 'Over'.
Doc's Sports: Any interesting stories from working in the sportsbook during bowl season?
Esparza: Nothing too exciting for stories in the sportsbook during bowl games. Early New Year's Day games in Vegas got no action because the whole Strip was still sleeping because of New Year's Eve. No problem getting a seat in the sports book on the strip on New Year's Day.
Doc's Sports: Does the public bet bowl games a certain way? Chances to go against the public?
Esparza: The media will mention that there are too many bowl games, but for sports gambling there are not enough bowl games. Any time there is a bowl game on a Tuesday/Wednesday/Thursday, that bowl game will have almost more action than the whole NBA card and might double the NHL card. Since bowl games are up for almost two weeks, the day of bowl games books are usually getting two-way action. All the heavy wise-guy action comes much earlier when lines come out.
Doc's Sports: Any changing trends you have noticed in bowl game handicapping in recent years?
Esparza: If a conference struggles early in bowl games, the remaining games that the conference plays will get 'Fade' action. Another big factor when it comes to bowl games! MOTIVATION MATTERS!!!! Keep an eye out for player opt-outs….
Here are Esparza's bowl game picks record for the last two years:
2019-20 Bowl Games 26-15 +$3,840
2019-12-20 (Bahamas Bowl) Buffalo -6.5 vs Charlotte (31-9) – Win (+$400)
2019-12-20 (Frisco Bowl) Kent +6.5 vs Utah St (51-41) – Win (+$200)
2019-12-21 (New Mexico Bowl) SDSU -3.5 vs C Michigan (48-11) – Win (+$400)
2019-12-21 (Cure Bowl) Liberty +4.5 vs G Southern (23-16) – Win (+$200)
2019-12-21 (Boca Raton Bowl) SMU/FAU under 69.5 (52-28) – Loss (-$330)
2019-12-21 (Camellia Bowl) Arkansas St -2.5 vs FIU (34-26) – Win (+$400)
2019-12-21 (Las Vegas Bowl) Boise +3.5 vs Washington (7-38) – Loss (+$660)
2019-12-21 (New Orleans Bowl) UAB/App St over 47.5 (31-17) – Win (+$300)
2019-12-23 (Gasparilla Bowl) Marshall +17.5 vs UCF (48-25) – Loss (-$550)
2019-12-24 (Hawaii Bowl) BYU -2.5 vs Hawaii (34-38) – Loss (-$440)
2019-12-26 (Independence Bowl) LA Tech +6.5 vs Miami (14-0) – Won (+$400)
2019-12-26 (Quick Lane Bowl) E Michigan +13 vs Pittsburgh (30-34) – Won (+$400)
2019-12-27 (Military Bowl) UNC/Temple over 53 (55-13) – Won (+$200)
2019-12-27 (Pinstripe Bowl) Wake Forest +4 vs Michigan St (21-27) – Loss (-$440)
2019-12-27 (Texas Bowl) OK State +6 vs Texas A&M (21-24) – Won (+$400)
2019-12-27 (Holiday Bowl) USC +2.5 vs Iowa (24-49) – Loss (-$330)
2019-12-27 (Cheez-It Bowl) Air Force -2.5 vs Wash St (31-21) – Won (+$600)
2019-12-28 (Camping World Bowl) Over 54.5 Iowa St/ND (33-9) – Loss (-$220)
2019-12-28 (Cotton Bowl) Penn St -7 vs Memphis (53-39) – Won (+$200)
2019-12-28 (Peach Bowl) LSU -13.5 vs Oklahoma (63-28) - Won (+$300)
2019-12-28 (Fiesta Bowl) Under 63.5 Clemson/Ohio St (29-23) – Won (+$700)
2019-12-30 (First Responder Bowl) WMU+3.5 vs WKY (20-23) – Won (+$300)
2019-12-30 (Music City Bowl) Louisville +4 vs Miss St (38-28) – Won (+$300)
2019-12-30 (RedBox Bowl) Illinois +6.5 vs California (20-35) – Loss (-$440)
2019-12-30 (Orange Bowl) Florida -14 vs Virginia (38-28) – Loss (-$330)
2019-12-31 (Belk Bowl) VA Tech -2.5 vs Kentucky (30-37) – Loss (-$440)
2019-12-31 (Sun Bowl) Ariz St -4 vs Florida St (20-14) – Won (+$400)
2019-12-31 (Liberty Bowl) Navy -2.5 vs Kansas St (20-17) – Won (+$600)
2019-12-31 (Arizona Bowl) Wyoming -7 vs Georgia St (38-17) – Won (+$200)
2019-12-31 (Alamo Bowl) Utah -7 vs Texas (10-38) – Loss (-$440)
2020-01-01 (Citrus Bowl) Alabama -7 vs Michigan (35-16) – Won (+$500)
2020-01-01 (Outback Bowl) Minnesota +7.5 vs Auburn (31-24) – Won (+$300)
2020-01-01 (Rose Bowl) Oregon +3 vs Wisc (28-27) – Won (+$800)
2020-01-01 (Sugar Bowl) Baylor/Georgia over 41.5 (26-14) – Loss (-$440)
2020-01-02 (Birmingham Bowl) BC/Cincy under 55.5 (38-6) – Won (+$200)
2020-01-02 (Gator Bowl) Indiana +3.5 vs Tennessee (22-23) – Won (+$600)
2020-01-03 (Potato Bowl) Nevada +8 vs Ohio (21-30) – Loss (-$220)
2020-01-04 (Armed Forces Bowl) Tulane -7 vs S. Miss (30-13) – Won (+$400)
2020-01-06 (Alabama Bowl) Miami Oh/ULL under 56 (27-17) – Won (+$300)
2020-01-13 (Championship Game) Clemson +6 vs LSU (25-42) – Loss (-$660)
2020-01-13 (Championship Game) Clemson/LSU over 69.5 (42-25) – Loss (-$220)
2020-21 Bowl Games 19-7 +3,550
2020-12-21 (Myrtle Beach Bowl) Over 62 N. Texas/ App St (56-28) – Win (+$200)
2020-12-22 (Potato Bowl) Nevada +3.5 vs Tulane (38-27) – Win (+$200)
2020-12-22 (Boca Raton Bowl) BYU -4 vs UCF (49-23) – Win (+$300)
2020-12-23 (New Orleans Bowl) LA Tech/G South over 49.5 (38-3) – Loss (-$440)
2020-12-23 (Montgomery Bowl) FAU/Memphis under 53 (25-10) – Win (+$200)
2020-12-24 (New Mexico Bowl) Hawaii +11.5 vs Houston (28-14) – Win (+$200)
2020-12-25 (Camellia Bowl) Buffalo -4.5 over Marshall (17-10) – Win (+$300)
2020-12-26 (Cure Bowl) Liberty +7.5 vs Coastal Carolina (37-34) – Win (+$600)
2020-12-26 (First Responder Bowl) ULL/UTSA under 57 (31-24) – Win (+$200)
2020-12-26 (Lendingtree Bowl) Georgia St -3.5 vs W Kentucky (39-21) – Win (+$300)
2020-12-29 (Cheez-It Bowl) Miami Fl +2.5 vs Oklahoma St (37-34) – Loss (-$440)
2020-12-29 (Alamo Bowl) Texas -9 vs Colorado (55-23) – Win (+$200)
2020-12-30 (Mayo Bowl) Wake Forest +7 vs Wisconsin (28-42) – Loss (-$330)
2020-12-30 (Cotton Bowl) Oklahoma +3 vs Florida (55-20) – Win (+$600)
2021-12-31 (Armed Forces Bowl) Tulsa -2.5 vs Miss St (26-28) – Loss (-$330)
2021-12-31 (Liberty Bowl) Army +7.5 vs West Virginia (21-24) - Won (+$300)
2021-12-31 (Arizona Bowl) San Jose St -8 vs Ball St (13-34) – Loss (-$440)
2021-01-01 (Peach Bowl) Cincy/Georgia under 51.5 (24-21) – Win (+$300)
2021-01-01 (Citrus Bowl) Northwestern -4 vs Auburn (35-19) – Win (+$500)
2021-01-01 (Rose Bowl) Notre Dame -20 vs Alabama (14-31) - Win (+$200)
2021-01-01 (Sugar Bowl) Ohio St/Clemson under 68 (49-28) – Loss (-$440)
2021-01-02 (Gator Bowl) NC State +2.5 vs Kentucky (21-23) – Win (+$800)
2021-01-02 (Outback Bowl) Miss St +8.5 vs Indiana (26-20) – Win (+$200)
2021-01-02 (Fiesta Bowl) Iowa St -4 vs Oregon (34-17) – Win (+$400)
2021-01-02 (Orange Bowl) UNC +7.5 vs Texas A&M (27-41) – Loss (-$330)
2021-01-11 (Championship) Over 75 Ohio St/Alabama (52-24) – Won (+$300)
Would you like winning results like these? For more information on how to sign up for his complete Bowl Game package call 1-866-238-6696 or email service@docsports.com