2023 Pittsburgh Penguins Predictions with Futures Odds and Expert NHL Picks
by Ryan Cobbett - 10/3/2023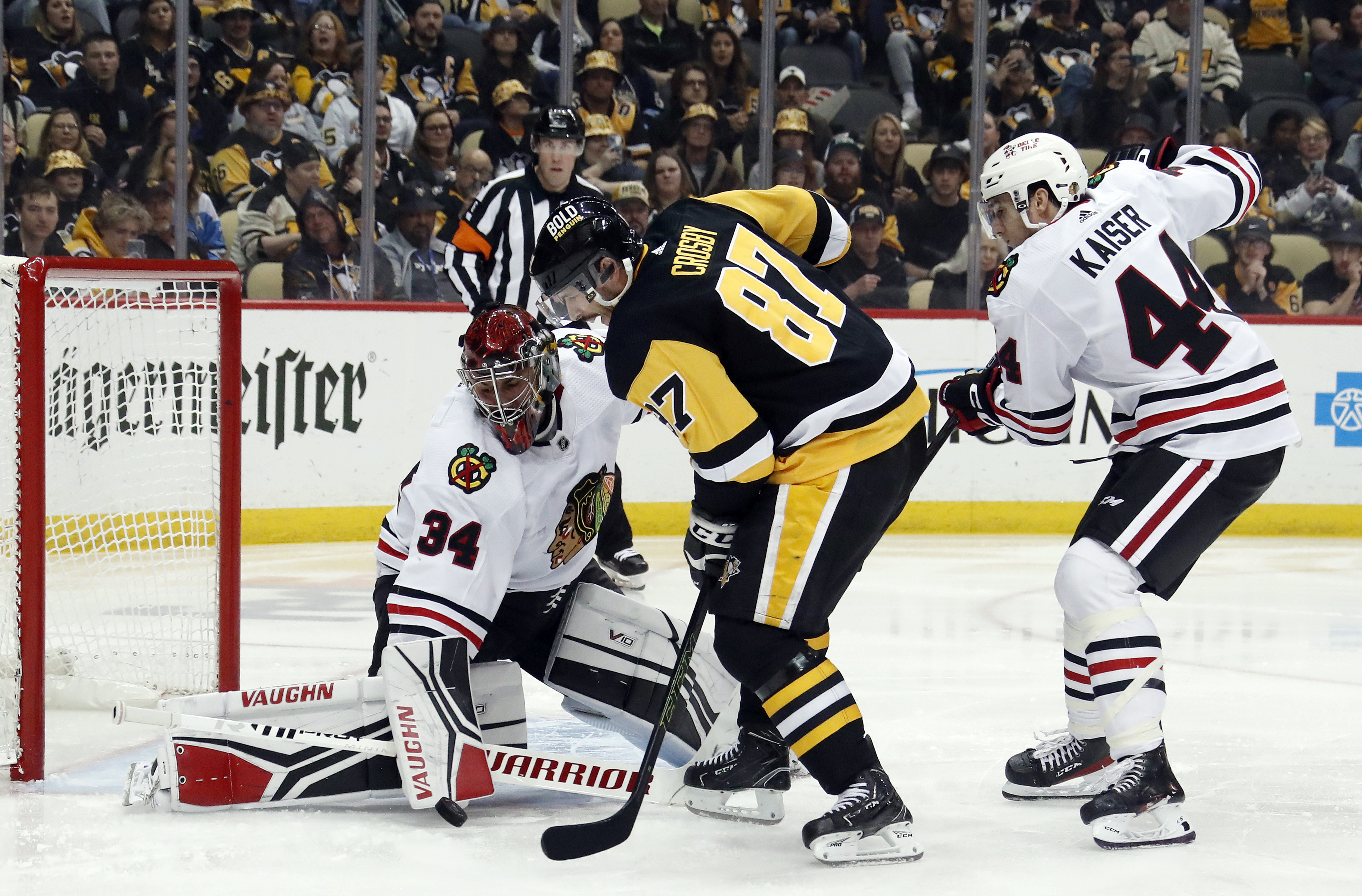 Summary of last season
The Pittsburgh Penguins collapsed down the stretch and missed out on the playoffs after Florida got hot. They were a below .500 team on the road, and that was a big reason why they fell short of a playoff berth. This team defined mediocre, with a -5-goal differential and amassing 40 wins and 42 total losses. They went 6-10 to end the year. Their special teams' play wasn't special but wasn't bad either. They cashed in on 21.7% of their PP opportunities, while their penalty kill was just ok, killing 79.1% of their opponents PP chances. Pittsburgh struggled mightily against Eastern Conference opponents, as they went just 20-19-11 against common conference opponents while going an impressive 20-12 against Western Conference opponents.
Old man Sidney Crosby led the team with 93 points (33 G and 60 A). Evgeni Malkin, Jake Guentzel, and Rickard Rakell were solid complimentary pieces, as the trio finished with 60 or more points on the year, with Guentzel leading the team with 36 goals. Back to defining mediocre, G's Tristan Jarry and Casey DeSmith combined to allow 3.04 GA/G and a mere .907 SV%.
Doc's Sports offers NHL expert picks for every game on our hockey predictions page.
Seasons come and go, so now it's time to take a look at what we can expect from the Pittsburgh Penguins in 2023-24:
Key Additions/Losses
LW Jason Zucker is gone as he signed with Arizona while blueliner Brian Dumoulin also left the Penguins when he signed with Seattle.
However, the additions were rich and plentiful. They made two significant trades this offseason when they first added F Reilly Smith, who posted 56 points with Vegas. Then they made an even bigger splash by trading for D Erik Karlsson from San Jose.
They did have to part ways with DeSmith, Jeff Petry, and Mikael Granlund in those trades. However, they also made some moves in the free agent market by adding F Noel Acciari (TOR), D Ryan Graves (NJD), and F Matt Nieto (COL).
X-Factors
The offseason acquisitions- Karlsson, Smith, Acciari, Graves, and Nieto form a solid starting five on their own, not to mention in when you sprinkle them in around Crosby, Malkin, Guentzel, and Rakell. Karlsson and Smith are huge additions heading into this next season. And although this is a veteran team, they have a really good shot to hoist Stanley over the next few campaigns.
Goalie Outlook
Jarry is back as the starter after going 24-13-7 and allowing 2.90 GA/G. DeSmith is gone, but offseason addition Alex Nedeljkovic is listed as the backup. With two goalies listed on the depth chart, health becomes a major factor in the unit's success. Matching that risk with Nedeljkovic being a step down from DeSmith makes it all the grimmer. Hopefully Jarry can command most of the work and stay healthy while doing so. This team will miss DeSmith, but they should be bailed out by their much-improved offensive outlook.
Grade: C
Key Schedule Stretch
January 26th-February 25th- This 11-game stretch features eight home games, which gives the Penguins a good window to get hot. Those eight home games include Florida (twice), Montreal (twice), Winnipeg, Los Angeles, New York Isles, and Philadelphia. The three road trips are not scary as they travel to Minnesota, Winnipeg, and Chicago. This is a good stretch for the Penguins to get going. They need to beat up on the few "should win" games while stealing a few against Florida, New York, and Los Angeles.
Notable Odds
*DraftKings
Stanley Cup Champions - +2800
Conference Winner - +1400
Division Winner - +700
To Make Playoffs- Yes- -205
Prediction
This Pittsburgh team might be the most improved team heading into the season. Their starters are scary good. Their depth improved. Goalie is a question mark, but there is plenty of offensive potential for this team. Karlsson adds an incredible boost to the offense for the Penguins, and they will be a totally different looking team when their season opens up. I like Pittsburgh to compete with the Rangers for the last guaranteed spot in the Metro and potentially unhinge the playoff picture. This is a 100 point + team and a team with a real shot at making a run to the Stanley Cup.
Over 97.5 Team Total Points
Get NHL picks on every single game, or if you want our very best bet premium picks by the experts, sign up for your free $60 account with a guarantee.