2022-23 Pittsburgh Penguins Predictions and Futures Odds Picks
by Ben Pessah-Berlin - 10/6/2022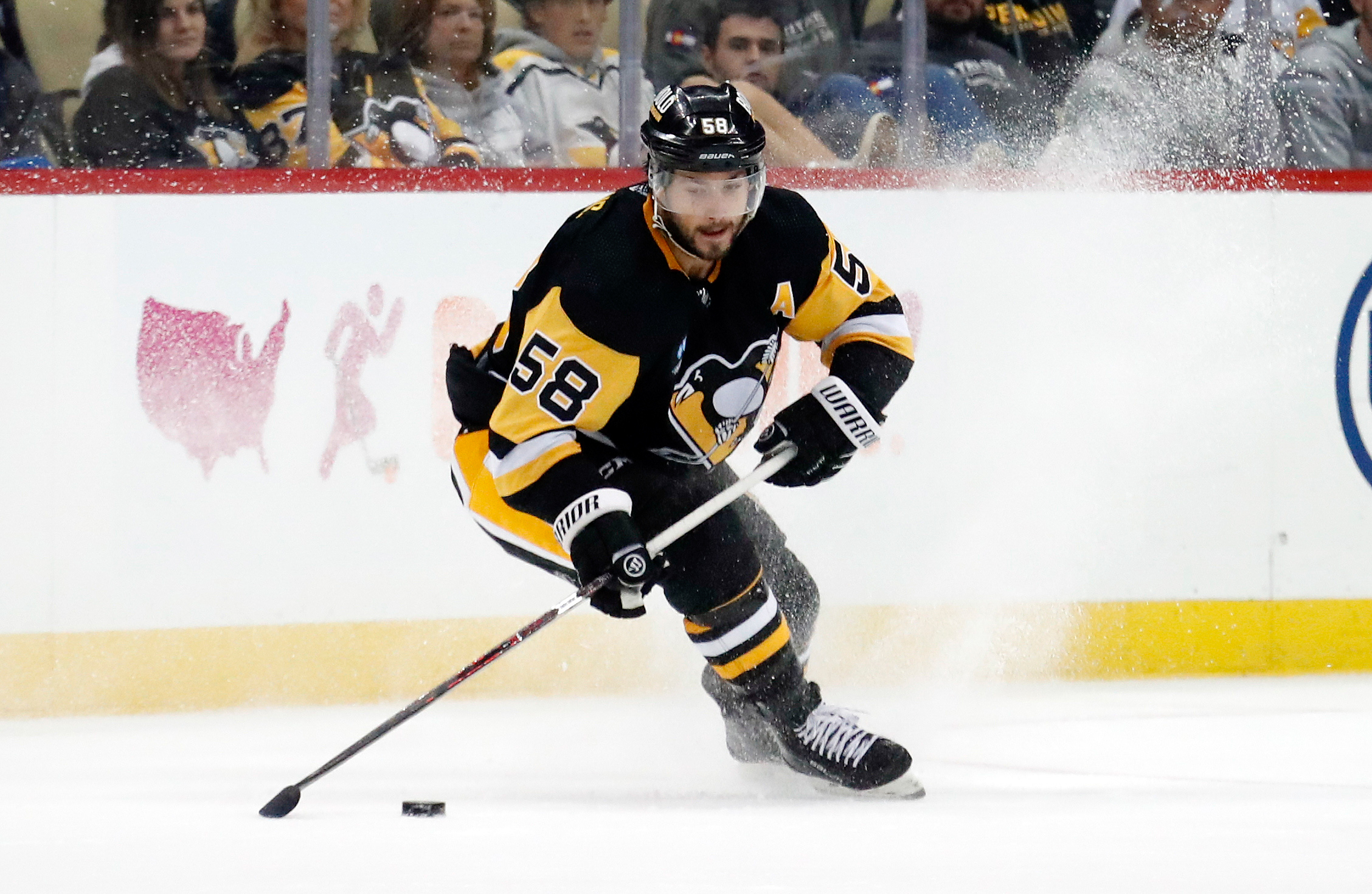 It seems like the narrative is always the same with the Pittsburgh Penguins. Each year they are supposed to fall out of the playoffs and get worse, yet every year they seem to find a way to get in the playoffs. The culture in Pittsburgh is incredible. This is still Sidney Crosby's team, and he has continuously proved doubters wrong. Until there is reason to, I am not writing this team out of the playoffs, and it seems like the oddsmakers have realized that too. This team has the longest active playoff streak in the NHL at 16 years, and that isn't going to stop this year.
Doc's Sports offers NHL expert picks for every game on our hockey predictions page.
Pittsburgh Penguins Offseason Moves
Going into the offseason, it was unknown what was going to happen to this team. There were so many questions and key players that could have been gone from the team this year. The franchise kept Evgeni Malkin and Kris Letang. These two are Pittsburgh staples -- legends of the franchise, and to lose them would've been the end of an era. They also signed Bryan Rust to a six-year deal along with signing Josh Archibald and Jan Rutta. The team didn't really lose anyone significant, either, keeping most of the same group together.
Season Outlook
One could look at the offseason General Manager Ron Hextall had and think he did a phenomenal job of keeping the core together, and somebody could think he should've started rebuilding. Both ideologies are right. There is a sense that in the long term it would have made more sense to let some of his stars walk and begin the rebuilding process to brighten the future of this team. To me, though, he made the right call and resigned his stars and is putting out the best possible team on the ice for 2022-23.
With a healthy Sidney Crosby showing no signs of slowing down, the team showed that they are committed to doing everything they can to win while he is still playing. You will be hard pressed to find a better trio regardless of age than Crosby, Malkin, and Letang in the NHL. The team will go as far this year as those three guys can take them. They continue to lead this team into the playoffs, but four straight first-round exits have haunted then. They are hoping this year will be different, as the three are only getting older.
Pittsburgh Penguins NHL Futures Odds
The oddsmakers finally are giving the Penguins respect. They are at +1700 to win the Stanley Cup, putting them with the eighth best odds. They are +1600 to win the President's Trophy. The team is currently ranked fifth at +850 in a stacked Eastern Conference and is currently sitting at +280 second in the Metropolitan Division. The team is at -430 to make the playoffs. The over/under for points sits right at 101.5 for the year.
2022-23 Pittsburgh Penguins Predictions
This is one of those teams that you don't expect to win the Stanley Cup but is a team that nobody wants to see when the playoffs roll around. This team will be a tough out for any team come postseason.
While it is true this team is getting on the older side, that doesn't mean that in this upcoming season that they won't be a good team. They hope to right the ship of the last four playoffs in which they had first round exits each of those years. As long as Sidney Crosby is still one of the best players in the world, this team has potential to do damage in the playoffs. To me, a second-round playoff exit looks to be in their future, but you never know. And if this team gets hot at just the right time, they could make a postseason run.
Get NHL picks on every single game, or if you want our very best bet premium picks by the experts, sign up for your free $60 account with a guarantee.